WATCH our extended interview with Jake Wightman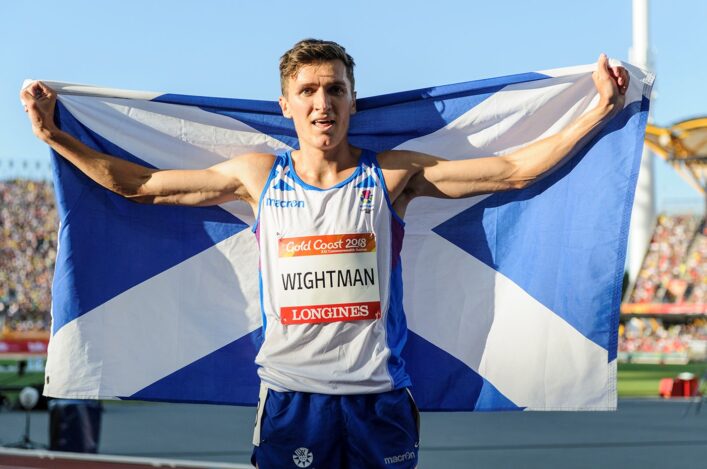 Jake celebrates bronze at Gold Coast 2018 (photo by Bobby Gavin)
Jake wins Euro bronze in Berlin
European and Commonwealth medallist Jake Wightman
joined us on Zoom from the United States as our third guest on our Coaching Conversations video series and Q and A session on Twitter.
In each instalment we publish an extended interview with a top GB elite Scottish athlete on our scottishathletics You Tube channel.
Then it will be your turn to ask the questions of that athlete in a special Q and A session on Twitter via the hashtag #askSAL on Friday at 4pm
In this week's episode, Jake speaks to Sue Gyford about a whole range of aspects of his career, his early years and being coached throughout by his dad, well-known athletics stadium announcer, Geoff.
'My dad knows me as a person,' said Jake, reflecting on the father-son, coach-athlete relationship with Geoff.
'He knows how I respond. He knows how to treat me if I'm not running well or am tired. You can't replace that.
'I don't think I'd have got as far as I have in the sport without having someone alongside me who has grown with me.
'We've both made mistakes but we have so much more knowledge now.
'I think there is more emotion involved and I like that about it. It means he is invested in it as much as I am and I know he cares deeply about my career in the sport.
'Also, I've been in athletics a while now and learned a lot so I don't mind giving him an opinion which, if he wasn't my dad, I might not say to another coach. Not aggressively, necessarily, but certainly opinions. I am not afraid to say something – but that cuts both ways!'
Now we need your questions for the Twitter Q and A and we do hope #askSAL will appeal to all sections of the athletics community in Scotland from athletes to coaches to parents as well as our volunteers and Officials.
Jake has kindly agreed to follow on from our #askSAL Question and Answer session with Laura Muir last week and with join us on Twitter from Flagstaff in Arizona on Friday from 4pm to 5pm.
This is a brilliant opportunity for the athletics community in Scotland – athletes, coaches, parents – to find out more about Jake, his background and his goals.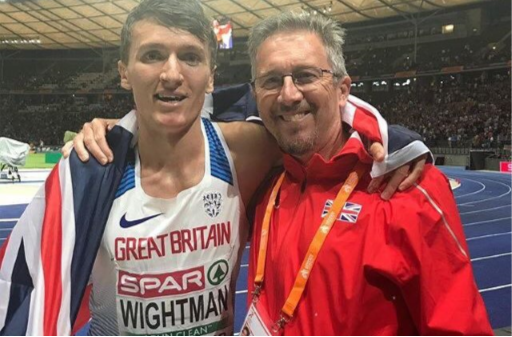 Jake and Geoff celebrate the bronze medal in the 1500m at the 2018 European Championships in Berlin
So, watch the video with Jake and then post a question on Twitter, using the hashtag #askSAL.
We will look through the questions submitted and post answers on Twitter on Friday from 4pm to 5pm.
+++
Check out the first two interviews in our Coaching Conversations series – with Laura Muir and Beth Dobbin.
Tags: Beth Dobbin, Geoff Wightman, Jake Wightman, Laura Muir