Rae resets his targets for delayed Paralympics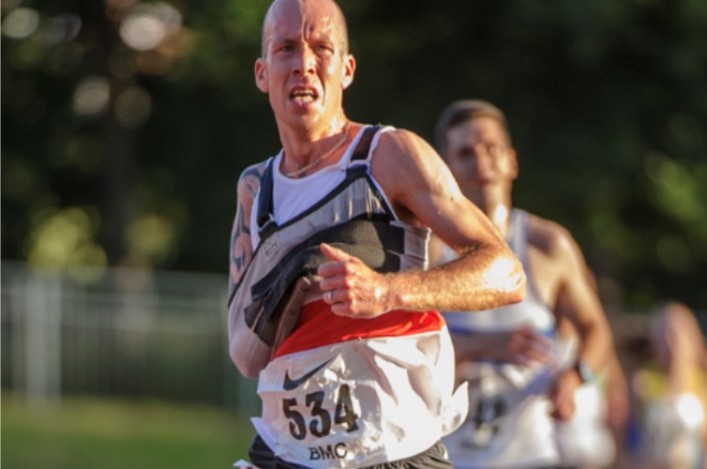 Marathon runner Derek Rae is resolved to reset his focus for the Paralympics in the summer of 2021 following this year's postponement.
Like many of Scotland's elite Para athletes, the Fife AC runner had geared all his training and competition plans on Japan in late August before the coronavirus outbreak struck.
The rescheduled event will now take place from August 24 next year through to September 5 – and Rae will simply now rearrange plans to make sure he's ready when the time comes.
'I was expecting the postponement when the news was announced,' said Derek, who was our FPSG Para Athlete of the Year back in 2018.
'Like many other athletes who are in my position, preparation is absolutely key, certainly for the Paralympics and the conditions that were proposed for Japan.
'With the coronavirus crisis and all the effects, there was a lot of stress with regards to how athletes could prepare and could maybe go out there unprepared.
'I've been to a Games unprepared and I know how it can go wrong quite badly so that was my worry. How I was going to prepare; the way I was wanting to prepare, all of that was being affected.
'So I think it was the best decision for everyone involved – athletes, organisers and volunteers in Japan.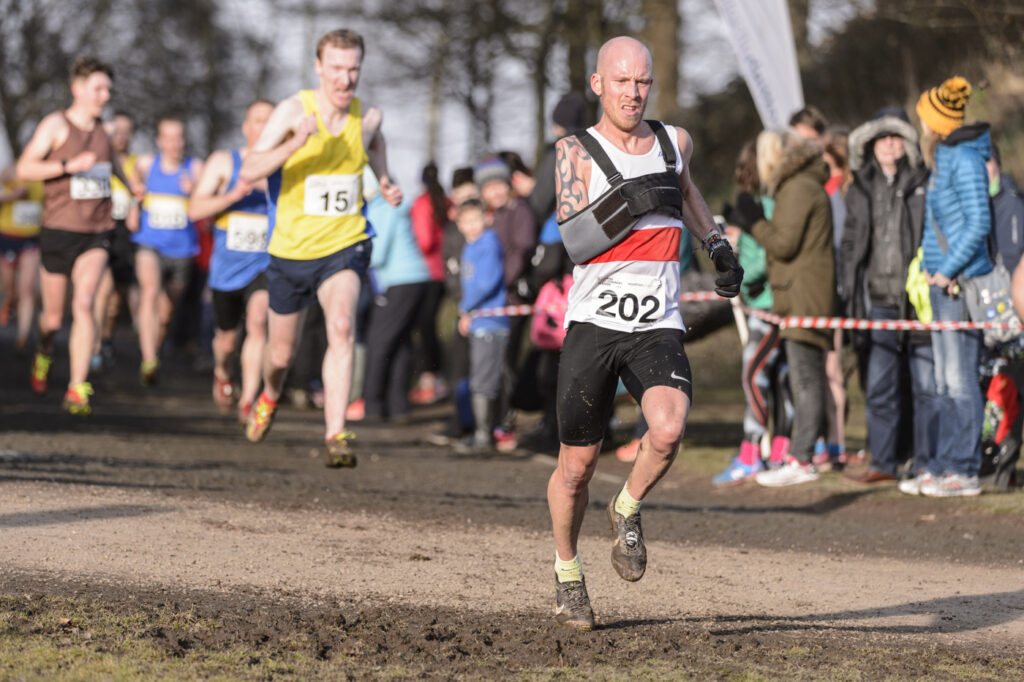 Derek in action at the Lindsays National XC at Falkirk a couple of years ago (photo by Bobby Gavin)
'Now the decision to postpone to August 2021 allows us to mirror the preparations we were going to do for this year. It means everything we had planned will go ahead, it will just be a year later.'
Derek, who is coached by Ron Morrison, has 'unfinished business' with the Paralympics after he failed to cross the finish line in the same event at the Games in Rio in 2016.
'If anything it's a driving force behind my preparations,' he added.
'It means that myself and my support team will have everything nailed down to a T. If you can control the controllables then it comes down to how you perform on the day.
'I know what it's like to go through that emotion, it was a big psychological setback back then.
'But I firmly believe I'm a stronger person for it. Sometimes the best lessons in life are learned the hard way.'
With thanks to Paul McCabe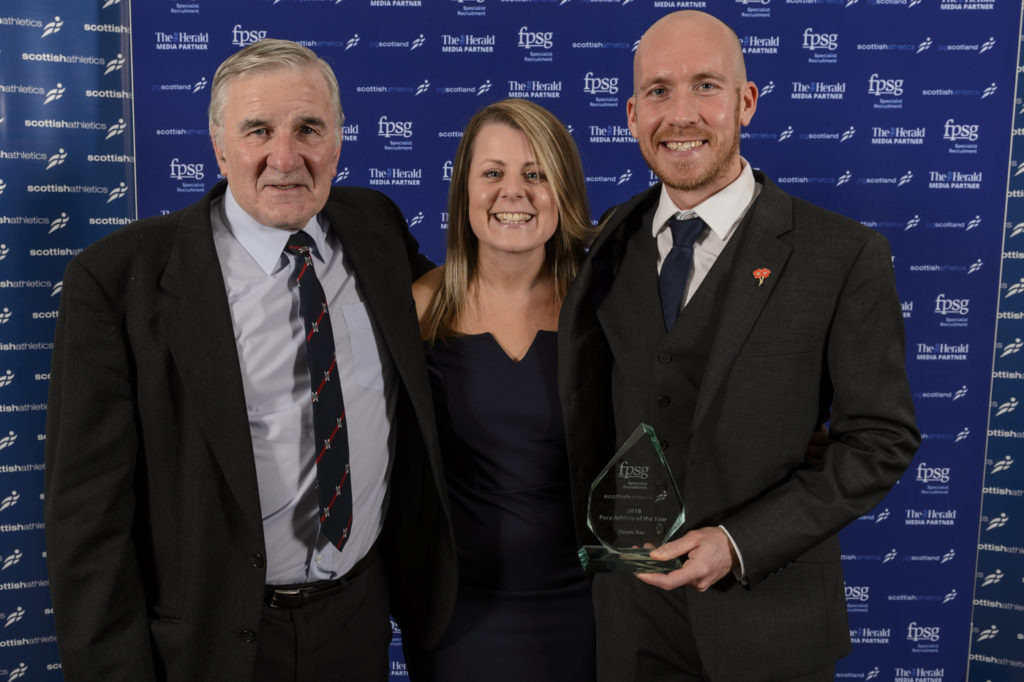 Derek and his wife Susan with coach, Ron Morrison, after being named Para Athlete of the Year in 2018
Tags: Derek Rae, Fife AC, Paralympics, Ron Morrison