Scotland at the London Mini Marathon – the Archive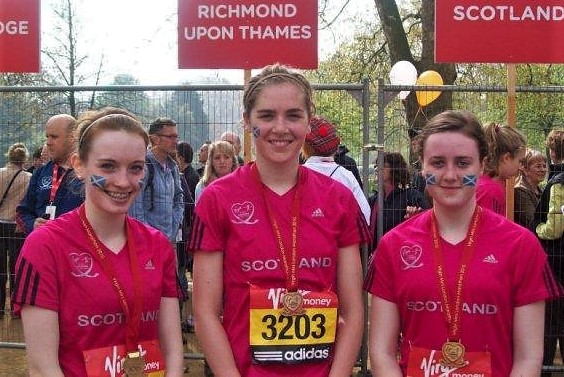 Laura Muir with Katie Bristow (left) and Hollie Young in London in 2010 (photo by Niall Bristow)
London Mini Marathon on the RR and CC Commission Archive
What do the following athletes have in common? Andrew Butchart, Jamie Crowe, Eilidh Doyle, Neil Gourley, Derek Hawkins, Callum Hawkins, Sarah Inglis, Josh Kerr, Sammi Kinghorn, Eilish McColgan, Morag Millar, Laura Muir, Freya Ross, Beth Potter, Lachlan Oates, Chris O'Hare, Annabel Simpson, Jemma Reekie, Lynsey Sharp, Steph Twell and Jake Wightman.
All have competed for Scotland at the London Mini Marathon and then enjoyed later success at Senior level, that's what!
In fact, hundreds of young Scottish athletes have competed in the annual event from 2001 through to 2019 and there was a big interest across our channels on Monday when we named teams for the 2020 version, which is expected to take place in October.
We're delighted to highlight a superb, comprehensive Archive service where you can check the performances of athletes at the London Mini Marathon down the years.
It sits on the Road Running and Cross Country Commission website which really is a mine of information about a host of events.
The Mini Marathon Archive includes team photos of almost every Scotland selection from 2010 (with these photos largely contributed by Neil Renton).
Our photo above is in fact by Niall Bristow. It features three of the Scotland Women's U17 team from 2010 and the photo even made the Shetland Times back in the day!
A certain Laura Muir finished 22nd and is pictured with Hollie Young of VP Glasgow (26th) and Katie Bristow of Shetland (61st).
Kathryn Pennel of Pitreavie was the best-placed Scot at 13th that day – a certain Jessica Judd won the race – with Halina Rees of Fife AC in 23rd with the same time as Dundee Hawkhill's Laura.
Edinburgh AC's Rachael Dunn was the other member of the team in 36th place. That Scotland U17 Women's team took third place.
Thanks to Alex Jackson, Ian Mirfin, Ron Morrison, Neil Renton, Neil Short and Bryan Smith for their work on this section of the Archive.
*On the London Mini Marathon website itself, there are a series of memories of the event from top athletes.
Look out for comments in there from Chris O'Hare and Jake Wightman.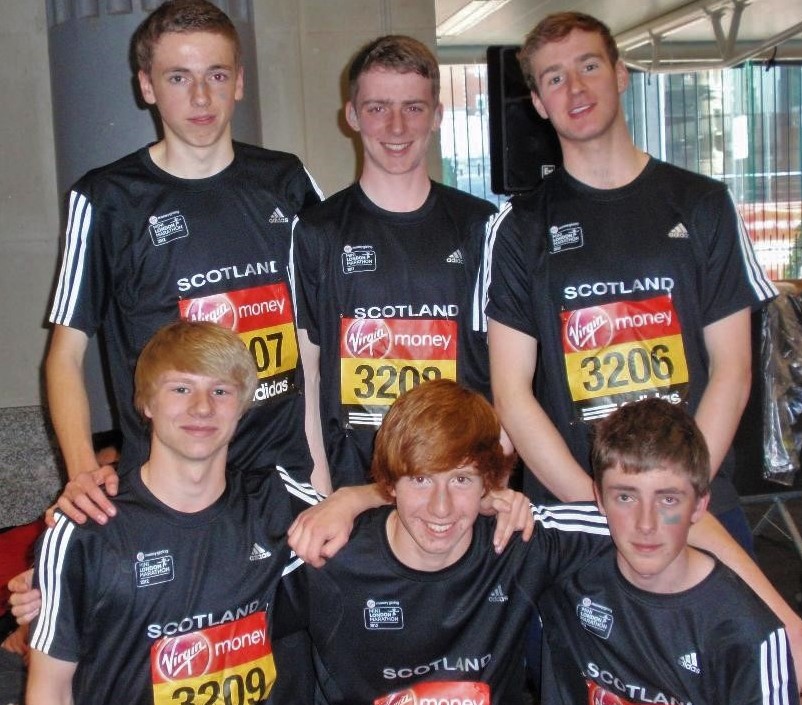 Neil Gourley was in the Scotland U17 Men's team in 2012 with Lewis Boyle, Max Aitcheson, Russell Mountford, Ryan Thomson and Chris Ponton.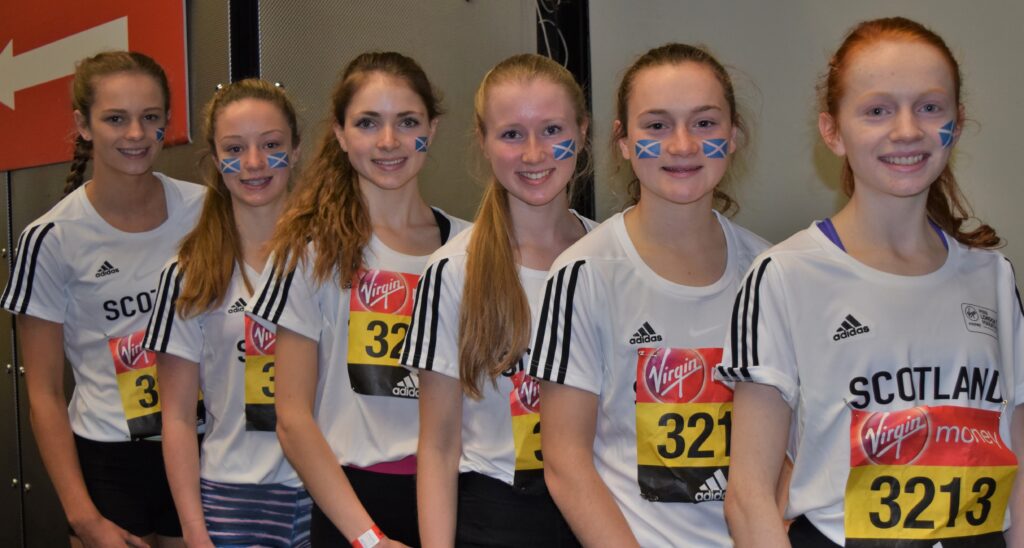 Scotland U17 Women line up in 2016 with Erin Wallace, Lauren Dickson, Anna Macfadyen, Laura Stark, Kate Gallagher and Clare Stewart
Tags: London Mini Marathon, RoadRunning ansd Cross Country Commission, RR and CC Archive