Inverness Half Marathon preview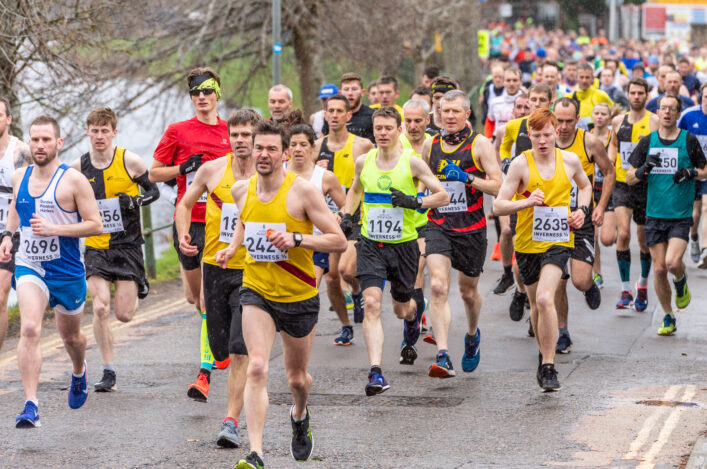 By Fraser Clyne
Scotland international Kenny Wilson is relishing the prospect of facing some top quality opposition in Sunday's Inverness half marathon which has attracted a record 2,940 competitors from 13 countries.
The Moray Road Runners athlete showed outstanding form earlier in the month when out-sprinting Deeside's Commonwealth Games marathon bronze medallist Robbie Simpson to win the Kinloss to Lossiemouth half marathon in a PB of 64:55.
Although conditions were favourable, with an exceptionally strong tailwind favouring quick performances, Wilson believes he is in shape to produce another fast time in the Highland capital.
'I feel I should be able to run somewhere in the 65 minute range,' said Kenny.
'It's a really good course and one capable of offering quick times.  There's a bit of climbing until the halfway stage but if you get to that point in good shape its quite fast after that. It's a case of not going out too hard.
'It also looks like there will be a good competitive field which is good as it helps generate better times.  I've run here once before, in 2017 when I finished third. It was only my second half marathon and I ran 68:37.'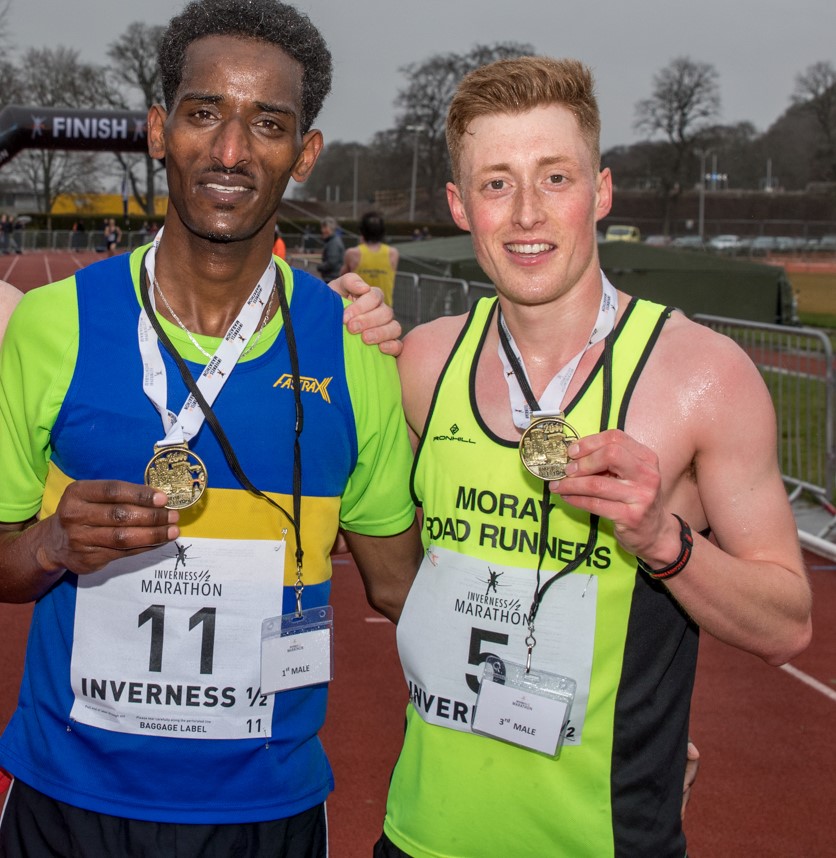 Weynay Gebreselasie and Kenny Wilson were on the podium in 2017
Wilson is pleased that the race, now in its 36th year, will also feature athletes of the calibre of Weynay Gebreselasie (Shettleston Harriers) and Cameron Strachan (Metro Aberdeen).
Glasgow-based Gebreselasie has returned from a spell of altitude training in Ethiopia and last weekend the Shettleston Harriers club member was first Scottish-based finisher in London's Big Half Marathon where he took 12th position in 64:19.
Kevin Wood is another athlete capable of featuring on the podium. The Fife AC runner has a best time of 67:05 set at last year's Great Scottish Run in Glasgow.
Others expected to put in strong performances include Will Mackay (Aberdeen AAC), Dougie Selman (Corstorphine AAC), Ben Ward (Metro Aberdeen), Tom Roche (JS Kintore) and Lewis Rodgers (Fife AC).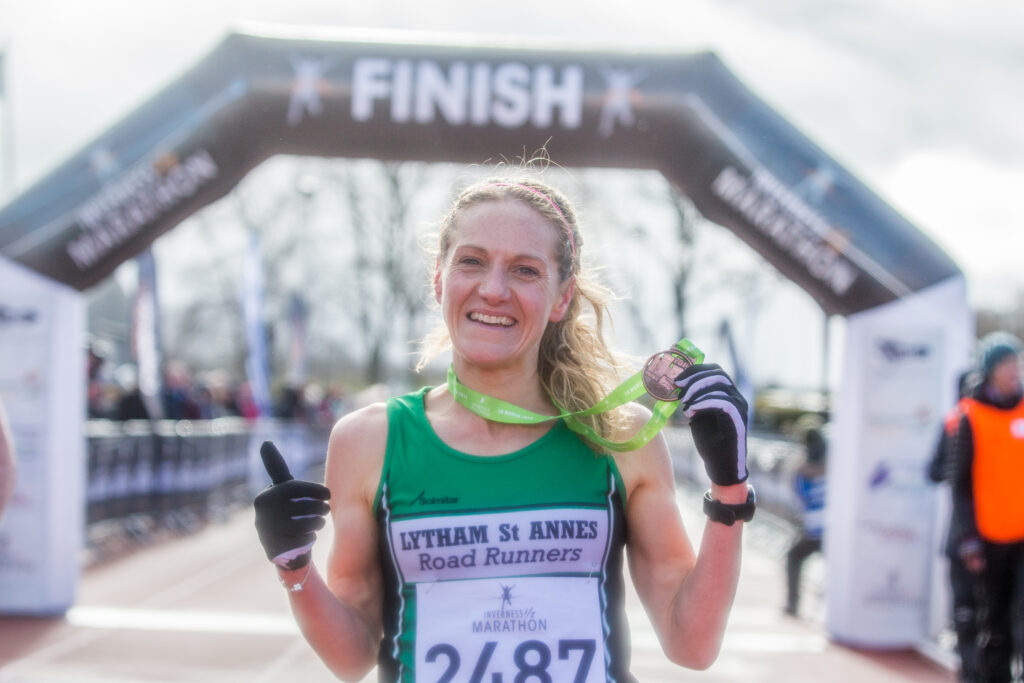 Liz Abbott took gold at Inverness in 2019
Liz Abbott (Lytham St Anne's) returns to defend her title in the women's division of the race.
The Lancashire athlete, who set a personal best 76:52 when winning 12 months ago in what was her first half marathon for a decade, believes she's capable of running at least as fast again.
'I'm excited and feeling pretty good,' she said.
'I did no running for 10 weeks in the autumn because of a foot injury, although I kept some fitness by doing a lot of cross training and strength and conditioning work. It is only recently I've been able to judge my fitness and I was pleased to get a my fastest 5km time which is a good sign. '
Jenn Wetton (Central AC) and Megan Crawford (Fife AC) are also capable of challenging for a podium position.
The elite runners will be chasing cash bonuses which are being offered for the first time for record-breaking performances in the men's and women's competitions.
Race Director Malcolm Sutherland said: 'A £100 bonus on top of the winners' prizes of £300 is available if a record is set.
The times to beat are 64:27 set by Robbie Simpson of Deeside Runners in 2018 or the women's course record of 73:21 set by Kenya's Cathy Mutwa in 2013.'
Tags: Inverness Half Marathon, Kenny Wilson, Weynay Ghebreselasie