Jemma and Laura land wins at Muller GP in Glasgow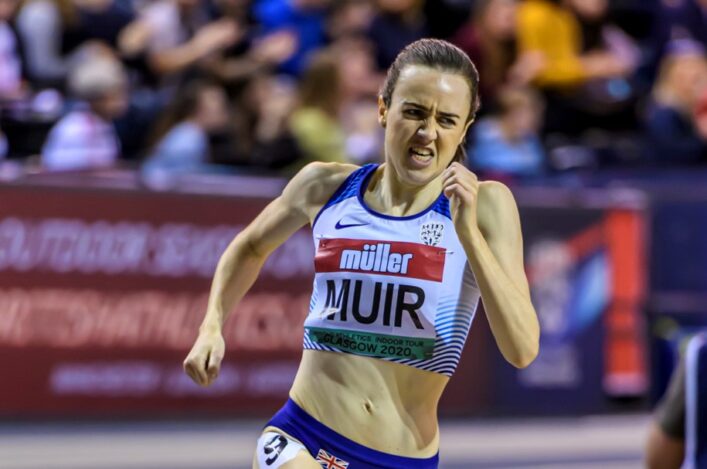 Photo by Bobby Gavin
Duplantis breaks the World Record with stellar showing in Glasgow
Laura Muir won the 1000m at the Muller GP but missed out on the World Record held by Maria Mutola.
The Scot was shooting for 2:30.94 but had to settle for coming home in 2:33.47 after a long solo run.
It made it two wins for Scots on a day when Jemma Reekie landed the Native Record in the Women's 1500m indoors – taking the mark from Laura from a couple of years ago – and Guy Learmonth and Josh Kerr took third and fourth in the Men's 800m too.
Mondo Duplantis stole the show in a wider sense with a 6.18m World Record in the pole vault – with another superb performance from the prodigious 20-year-old.
Duplantis thrilled the Emirates Arena crowd as they witnessed the first World Record in Scotland for 14 years but they would have loved to have seen a second an hour or so later, when Muir chased that Mutola mark.
Results link (including Age Group 4 x 200m Relays)
'I just wanted to run as hard as I could even though from 600m or so it was looking difficult,' said Laura, with the Polish pace-maker through the first 400m in just over a minute, arguably a second down on where they needed to be even at that stage.
'I think from where I am at, I am happy with that but I would have loved to have broken that world record. Almost but not quite – it would have been great to have done it here. It's always a great atmosphere here.
'That's me done for the indoors. I'll be back out training in the wind and rain tomorrow.'
Photos by Bobby Gavin on Facebook
Jemma had set the ball rolling spectacularly when the circular track action began with a bang.
The 21-year-old produced a great surge over the last 150m or so to win the 1500m in the final few strides in a time of 4.04.07 – as she edged out Ethiopian Dawit Seyaum, who clocked 4:04.24 with Rabada Arafi in third.
That's a new Scottish Native Record for Jemma, with the time eclipsing the 4:05.97 set by Laura Muir at the Emirates a couple of years ago.
'It was a good race and a good confidence boost,' said Jemma.
'I try to focus on myself out there because I'll only ever work with the pressure that I put on myself and I don't feel it off other people.
'I'm 21-years-old and loving every minute of it. I was here two years ago and got a good cheer off the crowd but the one I got today was bigger and I feel proud of myself for it and enjoyed every minute of being out there.'
Well done to Jemma, her family and coach Andy Young on yet another Record-breaking performance.
Polish athlete Adam Kszczot took the win in the Men's 800m in 1:46.34 with Learmonth running a Season's Best for third in 1:47.16. Kerr wasn't far behind in an indoor PB as he took fourth in a photo finish in 1:47.40.
'I feel good, I did exactly what I wanted to do and ran it as true as I could,' said Guy.
'It's a big step in the right direction and I can't complain too much.
'I'll do the British Championships here in Glasgow next weekend and it'll be straight back into training after that and then it's all systems go for the outdoor season.  That's one of my highest place finishes at the Grand Prix events so it's another big boost.'
Nikki Manson was seventh in the high jump with 1.82m as the Giffnock athlete went close with her second attempt at 1.86m Nikki will return to her home venue next week for the SPAR British Champs.
Heather Paton was sixth in her 60m Hurdles heat with a run of 8.38 seconds, which was only four hundredths away from her own Native Record, set in the Emirates Arena a couple of years ago. But it was not quite enough to progress.
Adam Thomas clocked 6.76 in a very competitive second heat of the Men's 60m.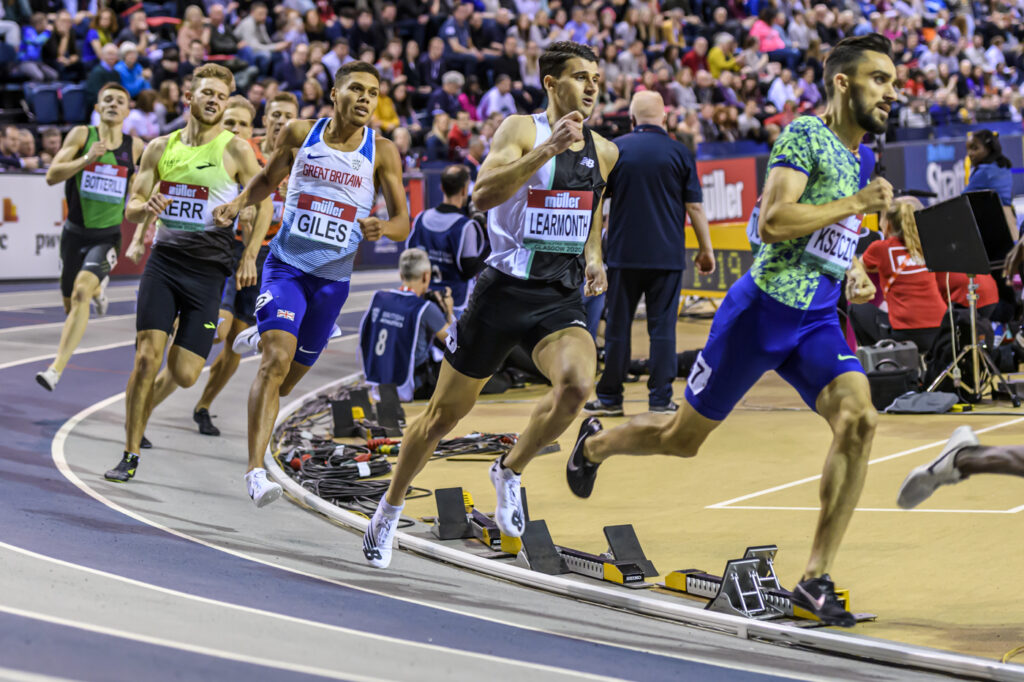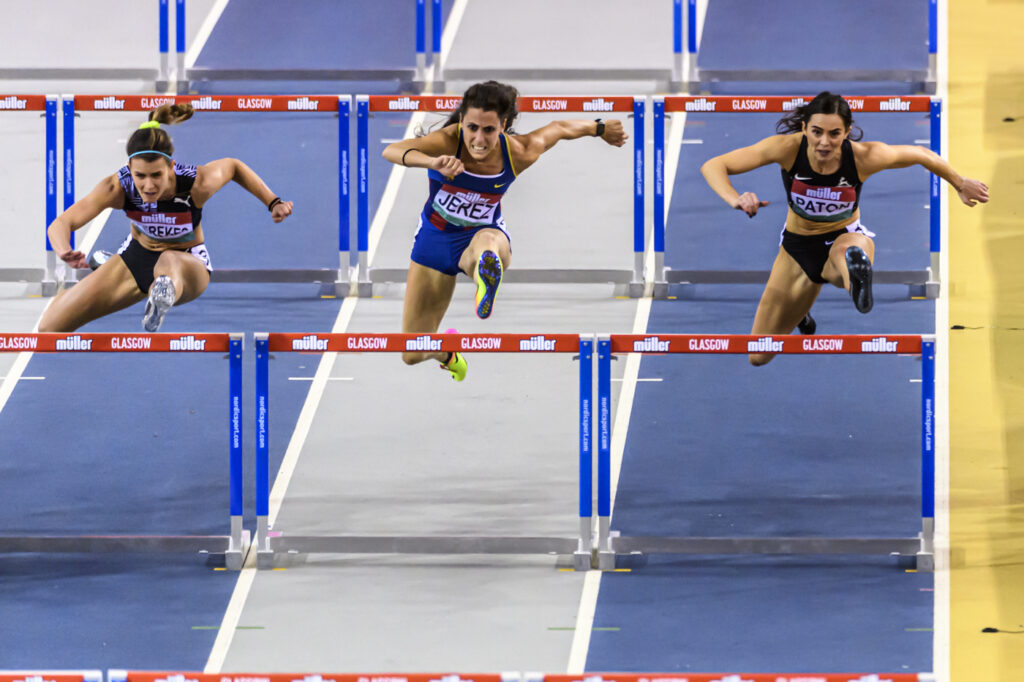 Tags: Adam Thomas, Emirates Arena, Guy Learmonth, Heather Paton, Jemma Reekie, Josh Kerr, Laura Muir, Muller GP, Nikki Manson