Eloise U20 Record at 3000m; BUCS in Sheffield; Four land support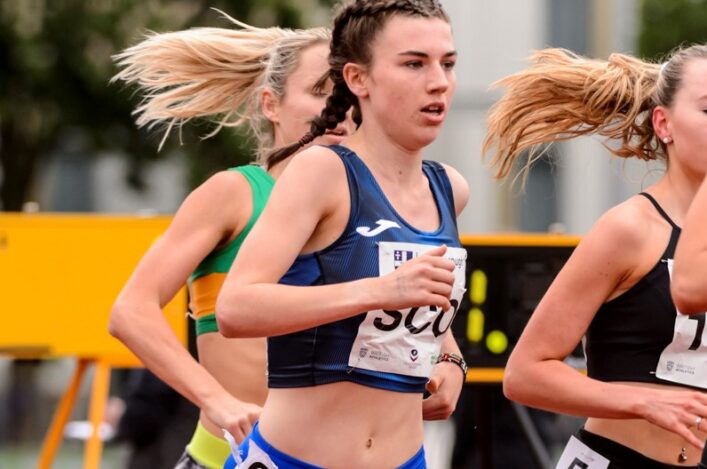 Eloise Walker in action for Scotland at Loughborough last May (photo by Bobby Gavin)
What a spell this is for athletics in Scotland!
And the purple patch continued again last night in Ireland as Eloise Walker set a new Scottish U20 Record for the Women's 3000m Indoors.
Eloise finished fifth in the race in Athlone in a time of 9:21.30 which eclipsed the previous best held by Jemma Reekie (9:28.19 in 2017). Both are coached by Andy Young.
It left Laura Muir and Jemma tweeting about the Records that are falling to those in that training group.
Congratulations to Eloise, her family, her coach and all at Edinburgh AC involved in her development over the years.
Well done, too, to David Smith who took the win in the Men's High Jump in Athlone with a best clearance of 2.23m.
Other Scots in action included Grant Plenderleith with 47.70 for fourth in the 400m; Guy Learmonth at 1:17.77 for third in the 600m; Adam Craig at fifth in the Men's Mile in 4:03.34 (1500m split of 3:46.98).
+++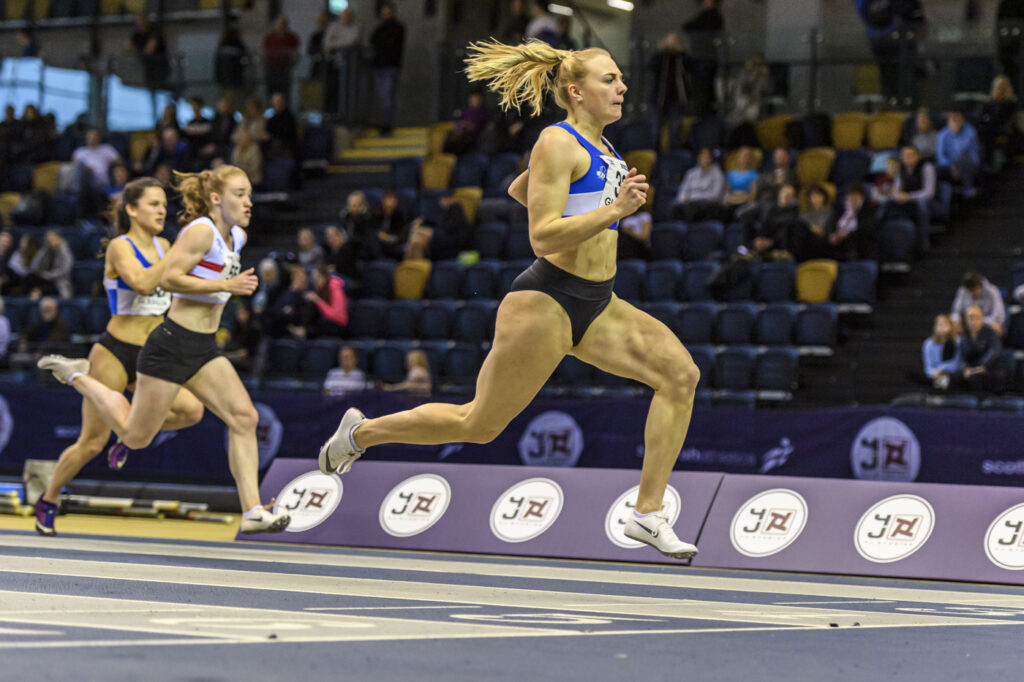 Alisha Rees on her way to new Scottish Record over 60m at the Emirates last month (photo by Bobby Gavin)
Glasgow will be centre stage for the Muller GP on Saturday but there is indoor athletics elsewhere, too, this weekend.
It is the BUCS Indoors taking place over Friday, Saturday and Sunday at the EIS indoor arena in Sheffield.
Scots are traditionally involved in this weekend and we wish all the very best to those athletes and their coaches.
One to look out for could be Alisha Rees. The Loughborough University student broke the Scottish Record over 60m with a run of 7.33 at the Emirates Arena in our 4J Studios Senior and U17 Champs back in January.
Live stream coverage from BUCS
+++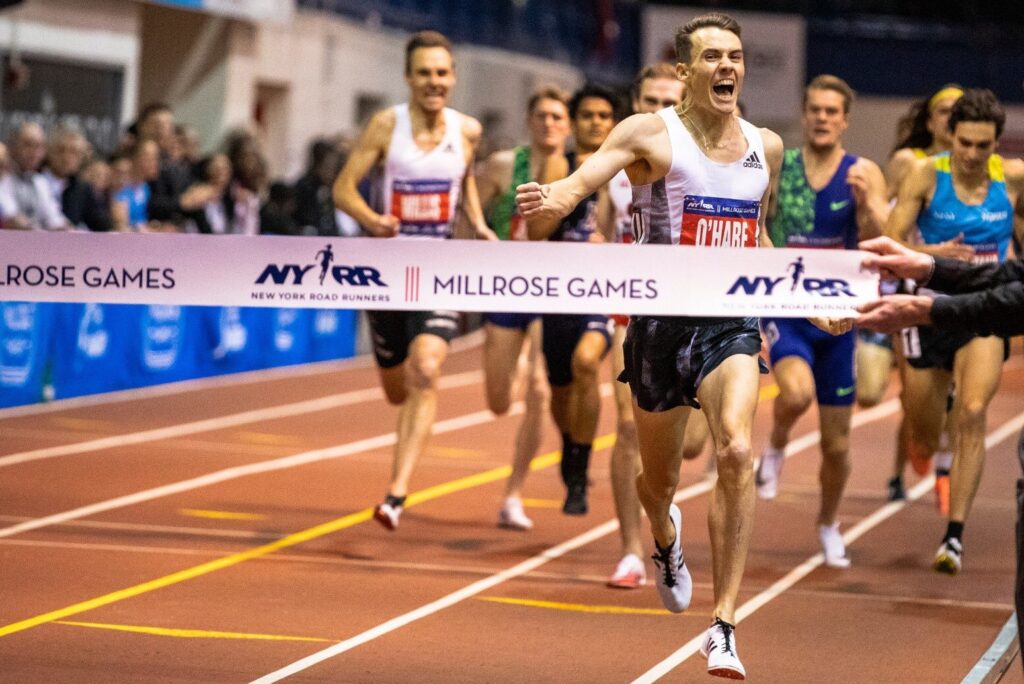 Chris O'Hare wins the Wannamaker Mile at the Millrose Games last week (photo via Twitter)
There was good news the other day for four Scottish athletes as they were named within 30 to receive support from the London Marathon Events.
The whole group share £350,000 as part of the support package to the sport from the London Marathon.
Derek Hawkins, Steph Davis, Sarah Inglis and Chris O'Hare are the Scots to benefit for 2020.
Well done to these athletes and their coaches.
*Read more on the programme in this piece from Athletics Weekly
+++
Tags: Alisha Rees, Chris O'Hare, Derek Hawkins, Eloise Walker, Sarah Inglis, Steph Davis