New intake for our 4J National Athletics Academy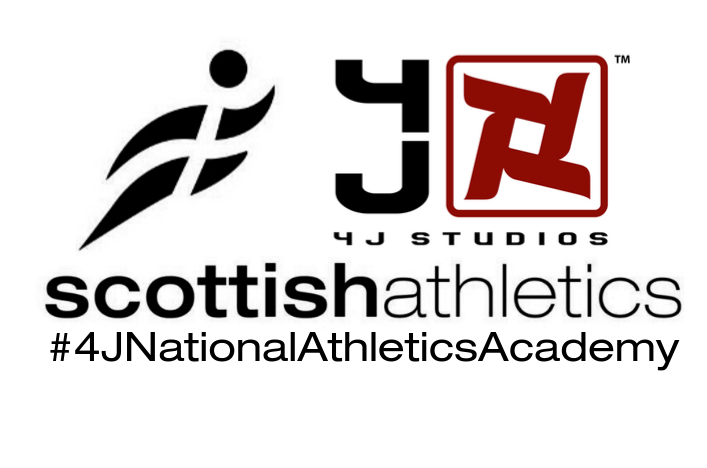 4J National Athletics Academy – read more
scottishathletics has launched the next 'year' of our key development programme, the 4J National Athletics Academy – and are delighted to welcome eight new recruits.
The original project was set-up and started back in 2013 with the intention being to better support and direct young athletes, their coaches and parents as they progress towards senior status.
Two residential camps each year plus on-going work and support are provided for athletes in the Year 1 and Year 2 bands with certain performance standards required before invitations are made to join.
Indeed, the first gathering of this year has already been held with a weekend at Largs at the end of September.
Olympian and scottishathletics Board member, Eilidh Doyle, was among our guests that weekend and gave the young athletes a great insight into many aspects of making the step from talented Junior to successful Senior.
For autumn 2019, we have eight young athletes and their coaches and parents coming on board. A list of the 2019/2020 Year 2 athletes can be found on this website along with all graduate athletes.
Congratulations from all at scottishathletics to these athletes and their coaches and clubs on making the National Academy and to the clubs involved in their development over recent years.
Athlete                      Coach                           Event                       Club
Katie Burr
Iain Burr
Dave Watson
Moira Jordan
Combined Events
VP-Glasgow
Finlay Waugh
Mike Love
Sprints
Giffnock North AAC
Leah Keisler
Mike Love
Sprints
Law & District AAC
Peter Bradshaw
Norrie Hay
Endurance
Inverclyde AC
Kyle McAulay
Alan Forbes
Long Jump
VP-Glasgow
Alyson Bell
Billy Glasgow
Sprints
Giffnock North AC
Anna Hedley
Mick Woods
Endurance
Fife AC
Craig Moncur
Graeme Moncur
Combined Events
Exeter Harriers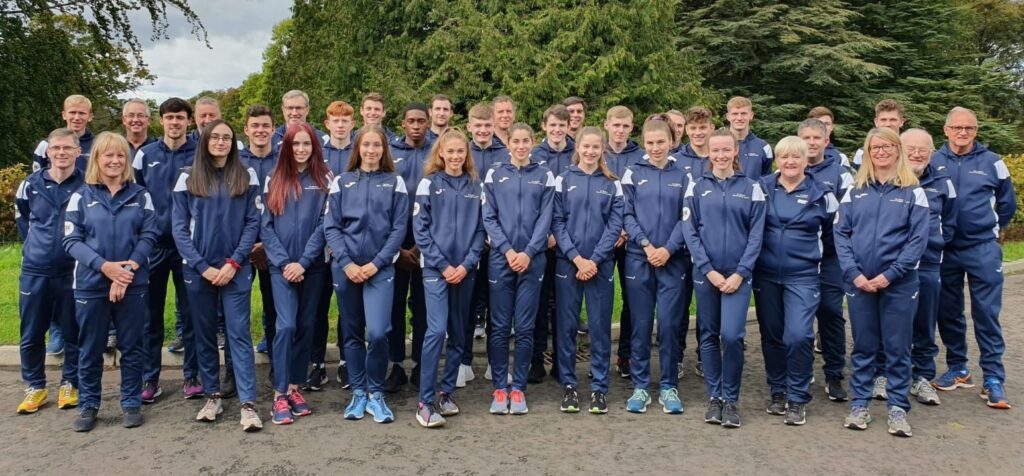 Athletes and coaches from the 4J National Athletics Academy gather at Largs (photo by Julie Mollison)
Meet 4J Studios – sponsors of the National Athletics Academy
Julie Mollison is our National Academy leader (and Team Logistics Manager) after being involved in the Performance Team for the past couple of years and having held Team Manager roles at Glasgow 2014 and Gold Coast 2018.
'The National Academy camp in the autumn always gives us an opportunity to welcome the new Year 1 Athlete 'Teams' into the programme – providing a busy couple of days of education, training and team building which will set them up well for the winter season ahead,' said Julie.
'Equally it was great to catch up with some of our Year 2 Athlete 'Teams', to see how they have progressed in the past 12 months and develop the education themes further with them as they take another step towards Senior athletics.
'We were delighted to welcome Eilidh Doyle as a guest to complement our on-going programme with the Scottish Institute of Sport.
'We also invited along freelance journalist and broadcaster Euan Robertson to deliver media training – with Eilidh involved in those sessions, too, to give us the benefit of her experience and insight.
'The clear goal of the National Academy is about retaining our best young athletes so they are in the sport to make an impact at Senior level. It is pleasing to note we are seeing strong retention figures.
'It is also about working with the Athletes, Coaches and Parents involved to develop knowledge and provide tools around a range of performance factors (in partnership with the Scottish Institute of Sport), as well as sharing in the experiences of those who have navigated the performance pathway before.
'All of that will hopefully stand these young athletes in good stead to achieve the outcomes of the programme in the years ahead.'

scottishathletics regard the targets of the programme to be as follows:
*Improving the retention rate of our best age group athletes into the Senior ranks
*Increased representation on GB U18, U20 and U23 teams
*Increased representation on GB Senior teams and GB Performance Programme
*Greater number of young athletes on CWG 2022 team and beyond
*More medals at CWG 2022 and beyond
scottishathletics regard the benefits of the programme (as appropriate) as follows:
*Coach Education Opportunities
*Athlete Education Opportunities
*Parent Education Opportunities
*Subsidised Event Specific Competition Opportunity
*Physiotherapy / Functional Movement Screening Support
*Subsidised Training Camp Opportunity
*Physiotherapy Support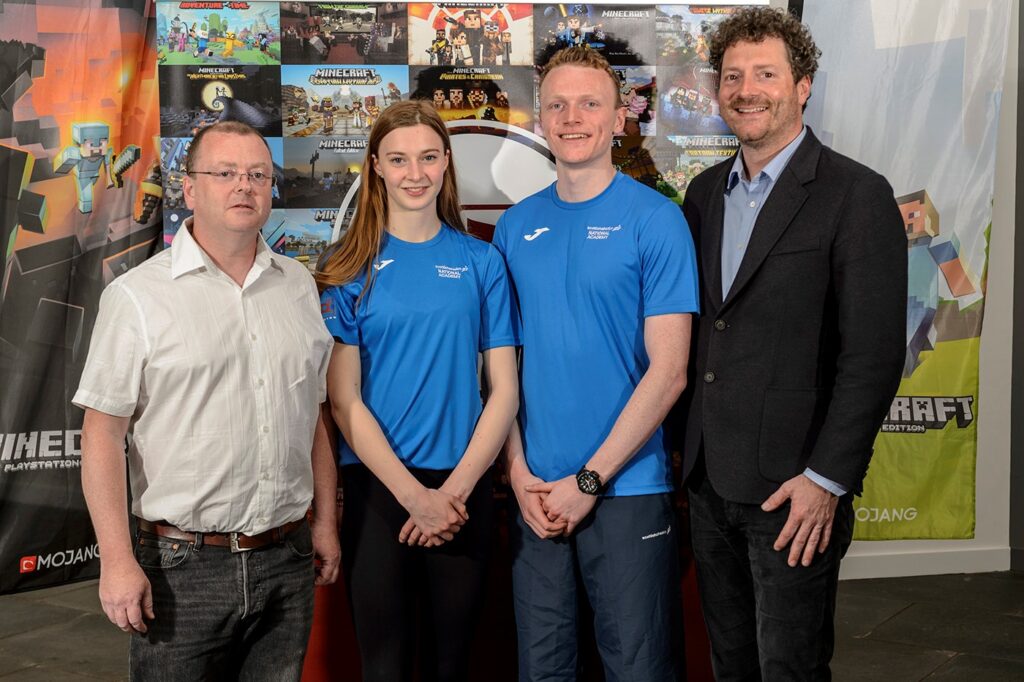 Partnership . . . Academy athlete Carmen Neat and graduate Jack Lawrie join Paddy Burns (left) and Chris van der Kuyl of 4J Studios (photo by Bobby Gavin)