Douglas set for World Cup win; Loch Ness Marathon; Road Results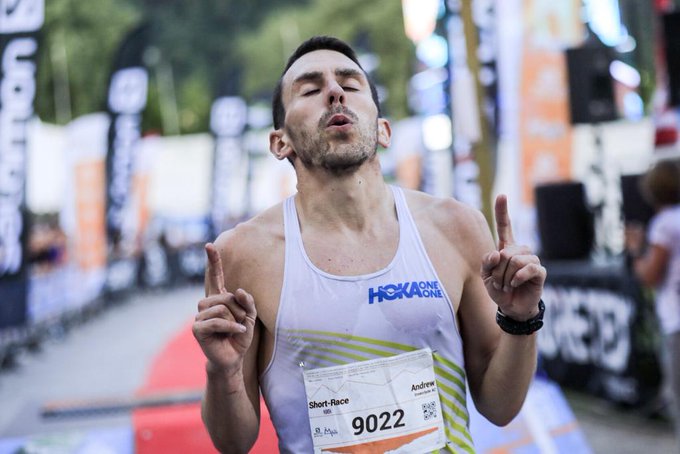 Andy Douglas is all set to be crowned a Scottish World Cup winner in the mountains of Slovenia this weekend.
The GB and Scotland international hill runner has an unassailable lead in the World Mountain Running Association points table in the men's division of the 1019 World Cup.
It's the seventh and final race this weekend at Smarna Gova in the Slovenian peaks, with runners earning points from six of the seven races through the season.
And Douglas is clear at the top after a superb series which includes three wins so far from six after race successes in France, the United States and then in Llanberis, Wales, in stage four.
A fifth place finish in stage six in Italy maintained his huge lead with 525 points and the WMRA report he is out of reach by the rest going into the final event.   Following him is Filimon Abraham and with third position in the last race taking him to 320 points.
Andy, who is coached by Sophie Dunnett, has the World Champs coming up with GB and NI later this winter – with that event due in Argentina next month.
We wish him well on World Cup duty in Slovenia . . .
+++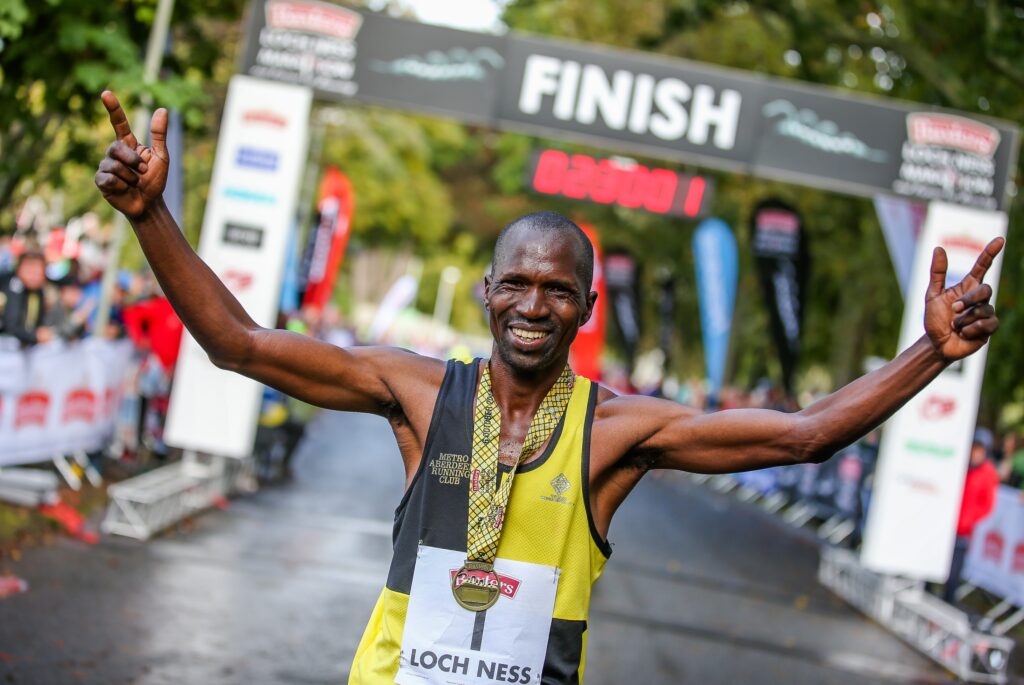 Isaiah Kosgei stormed to an emphatic victory over a record field of 5200 runners to win the Baxters Loch Ness Marathon by finishing more than a mile ahead of his closest challenger in 2:29.31.
But running 26.2 miles was arguably a relative stroll in the park compared with the epic journey the veteran Kenyan athlete made to get to the Scottish Highlands.
'I left home in Iten on Tuesday and it took me a day to get to Nairobi,' said Kosgei.
'Then, because of a misunderstanding about flight times I had to spend 24 hours at the airport before flying to Oman then on to Manchester and finally Aberdeen where I stayed. I travelled up to Inverness on Saturday.'
Nick Harris-Fry (Orion Harriers) finished second in 2:36:30 while Ed Rees (Sinn Allstars) took third position in 2:37:09.
Katie White smashed the women's course record when powering to victory in 2:42:04, a time bettered by only five men. Her performance was a significant improvement on the previous standard of 2:44:50 set by Fife's Megan Crawford in 2015.
Lairig Ghru mountain marathon winner Kerry Prise (Metro Aberdeen) finished second in 2:52:34 while the 2018 winner, Sheena Logan (Fife A) was third in 2:54:24.
Teenager Megan Keith upset the odds by scoring a shock win over title-holder and three-time previous winner Jenny Bannerman after a fascinating duel in the women's division of the Baxters River Ness 10km.
The European U18 orienteering champion, who was competing in her first 10km, won in 34.42 with Bannerman at 35.11. Metro Aberdeen's Ginie Barrand set a personal best 35:46 to take third position.
Cameron Strachan (Metro Aberdeen) sprinted to victory in the men's race after an intriguing three-way battle with Sean Chalmers (Inverness Harriers) and James Donald (Dundee Hawkhill Harriers). The Scotland international pulled away late on to win in 30:31 with Chalmers runner-up in 30:40 and Donald taking third spot in 30:41.
With thanks to Fraser Clyne
+++
Kilbarchan AAC held their traditional road relays events last weekend – the George Cummings Road Relays – in Houston.
The men's race was won by a strong team from Inverclyde AC while host club Kilbarchan AAC took the women's race.
The 1-2-3 in the men's was Inverclyde AC, Kilbarchan AAC and Shettleston Harriers. And the 1-2-3 in the women's was Kilbarchan AAC, Kilmarnock Harriers, Giffnock North AC.
Results (provisional) are online on Kilbarchan AAC website
++++
Tags: Andy Douglas, Baxters River Ness 10K, George Cummings Road Relays, Kilbarchan AAC, Loch Ness Marathon, WMRA World Cup