Eilish makes final and Laura through, too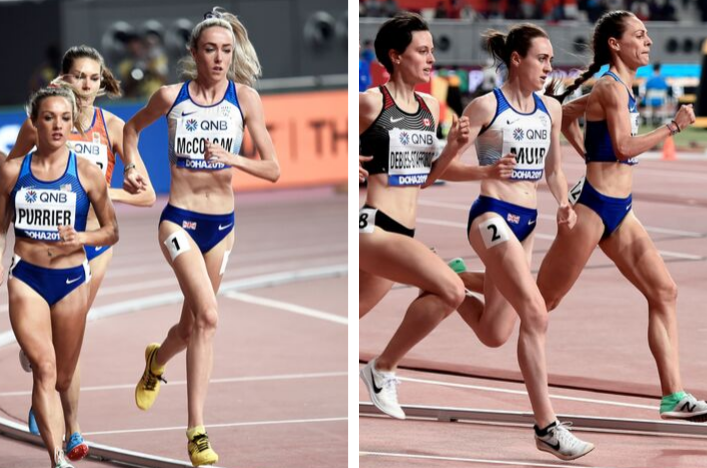 Photo from Mark Shearman in Doha
Eilish McColgan is relishing the prospect of the Women's 5000m final at the IAAF World Champs in Doha.
And Laura Muir can look forward to the 1500m semi-finals after a comfortable return from injury in her first race for three months after a calf problem,
It was a very solid performance in the heats on Wednesday from Eilishas she made sure of an automatic place in the 5000m final with a fourth place finish in the opening heat. Eilish clocked 14.55.79 and is in confident mood now for the final.
Laura raced for the first time since the Anniversary Games in July and came up with a strong performance for third place in her 1500m heat. Laura will race again tomorrow night in the semis.
Eilish McColgan talks through her world 5000m heat with AW, as she qualified for the final with a time of 14:55.79.

Posted by Athletics Weekly on Wednesday, 2 October 2019
'It was really difficult to see where we were? I kept looking up to the screen,' said Eilish
'And the last time I looked up there was eight of us, but then it was on the high jump for ages, so I kept looking up and then on the next lap it was high jump again. Then with about 200m to go and I looked up and there were four of us away! So I backed off a little bit.'
Laura clocked  40.7.38 and said later: 'It was quite a good feeling, I was quite nervous before that race. I'm usually not for the heats but I just thought it's been so long and it felt good to be out there and I felt like myself and 'ah' I can still run, I can still race!
'I was fortunate I knew what the first heat had been run and that was fast and I knew would probably have to be top six, which means you couldn't mess around with being in the fastest loser spots. I knew it had to be top six.'
Photo from Mark Shearman in Doha
Jemma Reekie however missed out on the semis as she faded to 10th place late in her heat in what was her global championship debut.
Still, it was good to see her competing at this level and Jemma will be able to reflect on a string of PBs in the 2019 season as well as a memorable, and unique, European U23 double at 1500/800 which was a highlight earlier.
Jemma said: 'It was tough but at a championships it is always going to be tough. It is a new experience as well and I am just taking it all in.
'I will need to speak to Andy [Young, her coach] and see where it went wrong. I should be running a lot better than I was there based on my training. It wasn't meant to be today but it has still been a great year.'
+++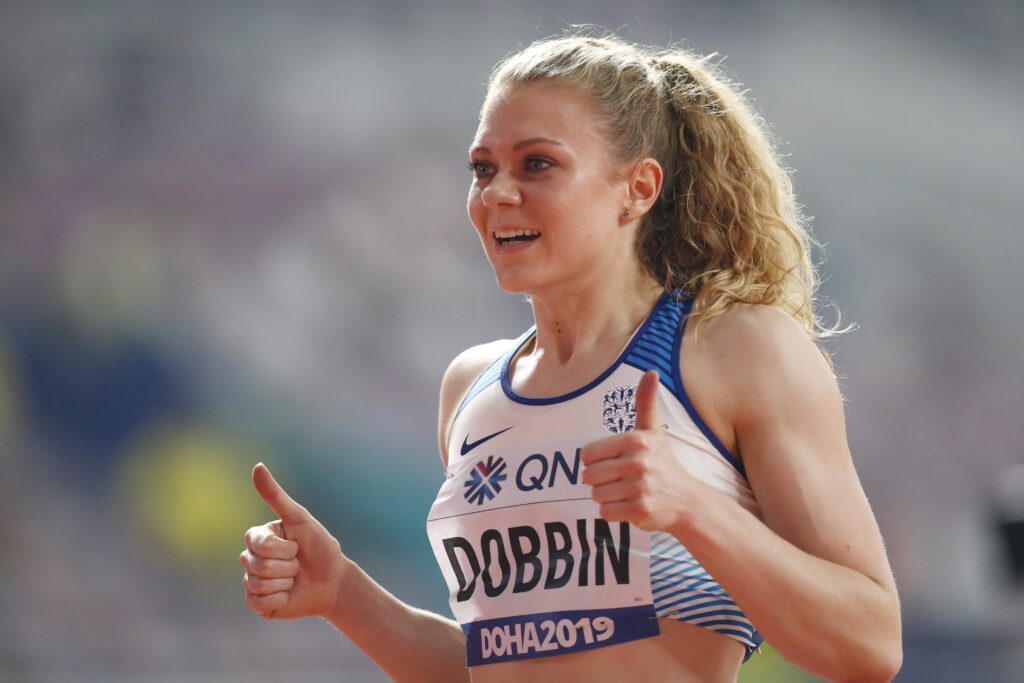 Photo via British Athletics Twitter
Beth Dobbin made her bow and a global champs and raced twice in 24 hours before going out at the semi-final stage in the Women's 400m.
The Scot clocked 23.14 to finish third in the heats and automatically qualify but unfortunately couldn't improve much on that time in the semi – with a run of 23.11 securing sixth place.
'It always feels like a blur,' said Beth, who is coached by Leon Baptiste.
'There is something missing. I don't know what it is but I've just not found the shape I was in during July. I had a niggle after the Anniversary Games but I didn't think it would set me back as much as it has but there is clearly something wrong.
'Even if I didn't execute the race perfectly yesterday, it felt better in the semi-final. But the time doesn't reflect that, so I'm not too sure.'

Tags: Beth Dobbin, Doha, Eilish McColgan, IAAF World Champs, Jemma Reekie, Laura Muir