Scottish Trail Champs; Masters 10,000m Champs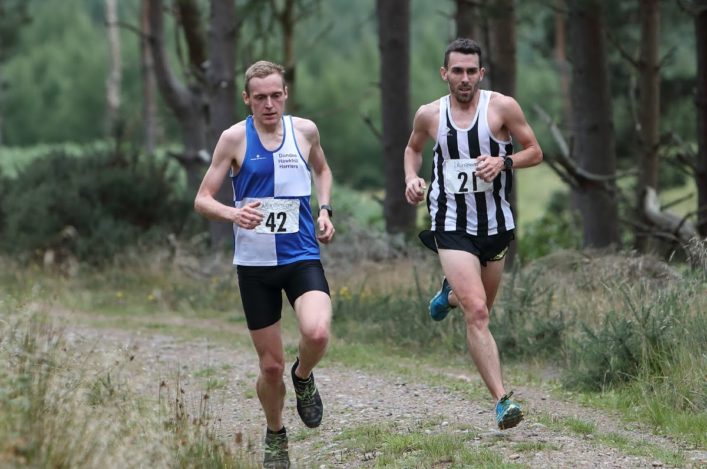 Kristian Jones and Andy Douglas went head-to-head in a great race at the Scottish Trail Champs last year
Scottish Trail Champs – 2018 review
Record fields will assemble for the Scottish Trail Champs on Sunday – with no fewer than 350 names on the start-lists.
The prospect of racing through trails in the stunning countryside of Falkland Estate has proved hugely popular with almost 210 entries received for the U20/Senior/Masters race over 10k with men and women running together.
Medals are also up for grabs at U17 and U15 level while there are development races in the U13 and U11 age brackets, as some of the youngest athletes in our clubs enjoy a first taste of trail running or prepare for a first cross country season.
Fife AC are our hosts on Sunday with the event under the auspices of the Road Running and Cross Country Commission organise this event and we offer a big thank you in advance to all involved in officiating, race marshalling and helping out in any way on the day.
Stornoway RAC are bringing a large cohort over to Fife for the weekend and the battles for team medals looks sure to be intense in the various age groups.
GB international Kristian Jones won a great race last year from Andy Douglas, with John Newsom in third to lead Inverness Harriers to the men's team golds.
This time, another GB international, Inverclyde AC's Johnny Glen, looks to be one of the favourites alongside familiar names like Dougie Selman, James Waldie, Alasdhair Campbell and Scott Brember.
Last year,  Lauren Dickson of Lasswade took the Senior Women's gold in a season when she won GB vests in hill running as the silver went to Kristin Lownie of PH Racing and bronze to Catriona Graves of Garscube.
Dickson and Lownie are on the list for Sunday and others who should feature in the top ten might include Fife trio Megan Crawford, Halina Rees and Jennifer Spence as well as Kayleigh Jarrett, Fanni Gyurko, Catriona Buchanan and Nuala McCheyne.
Details on medals on offer on RR and CC Commission website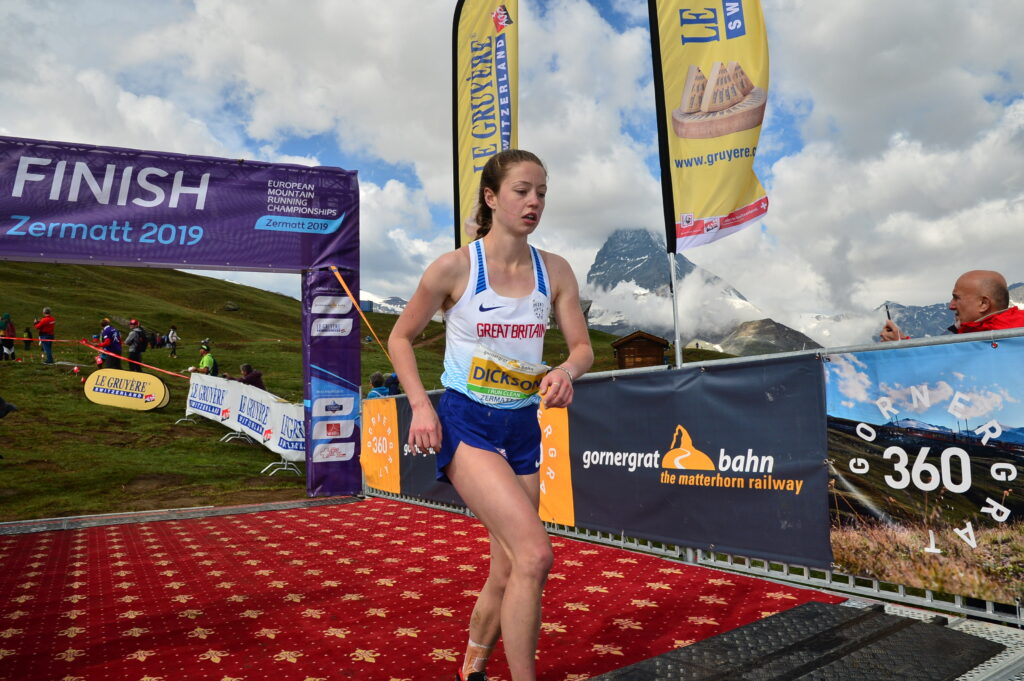 GB hill running international Lauren Dickson is set to try and defend her title at the Scottish Trail Champs on Sunday
+++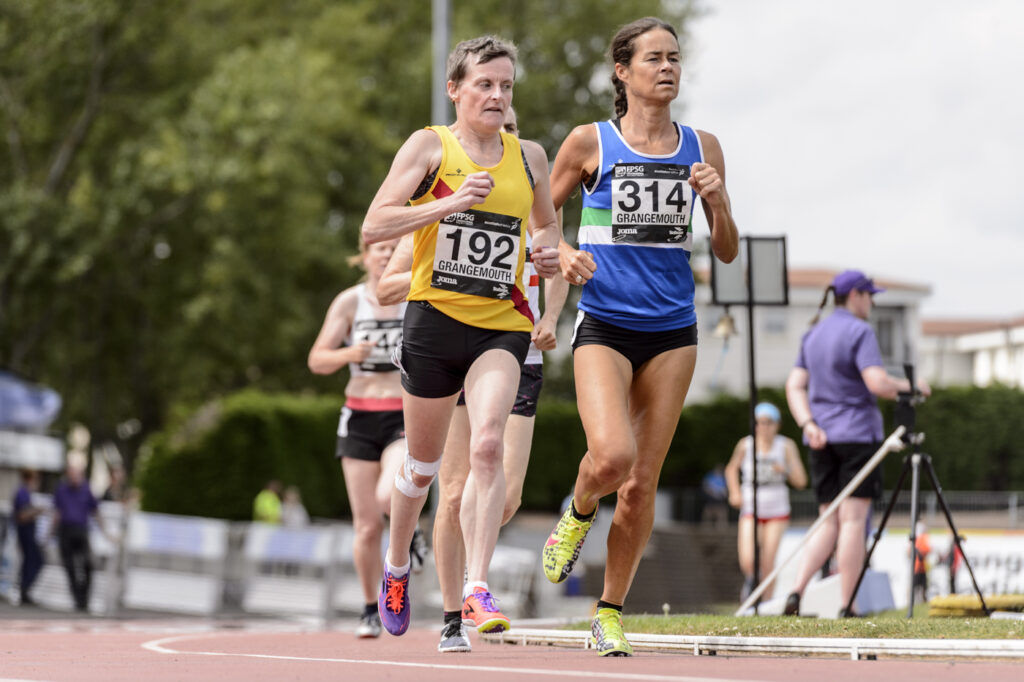 Event section page for Carluke
The Scottish Masters 10,000m Champs are taking place on Saturday at Carluke.
It's happening at the John Cumming Stadium with medals on offer for these track champs in five-year age bands from V35 upwards – although certain medal standards to require to be achieved.
Entries closed last week and there are no entries on the day.
All the details and information around the timetable and entry-lists are on the Event section page for Carluke (see link above; scroll down the page). That page also includes a document which outlines the medal standards in the various age brackets.
Good Luck to all those preparing to compete at Carluke and indeed to the Officials and volunteers who will make the event happen.#
+++
Tags: Carluke, Falkland Estate, Fife AC, Masters 10000m Champs, Scottish Trail Champs