Precious metal on the line at Grangemouth . . .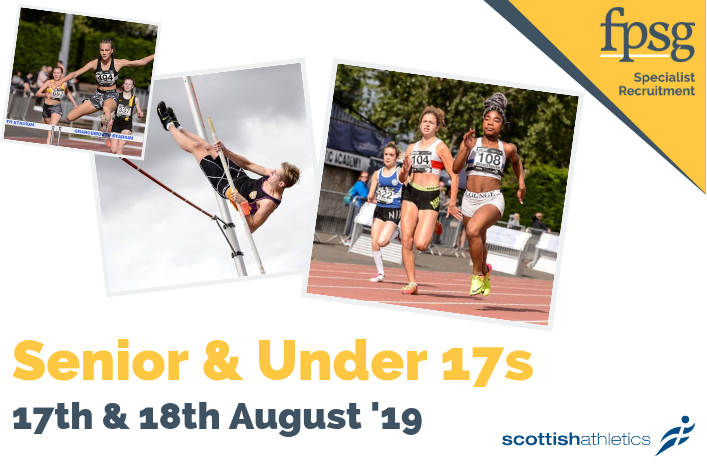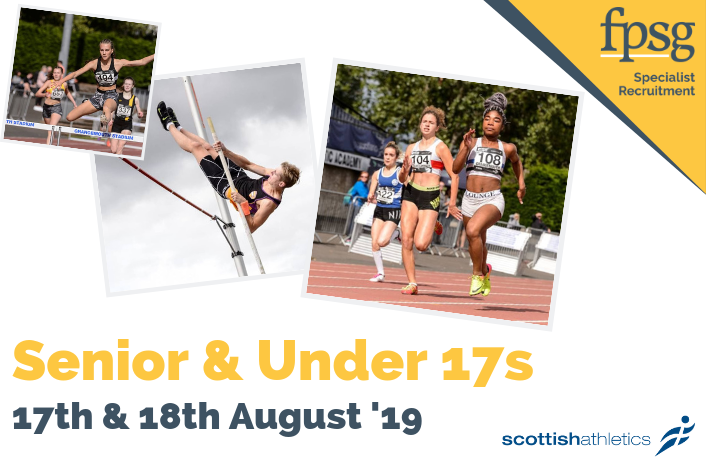 Grangemouth is the place to be once again this weekend as more than 700 athletes chase coveted Scottish medals in the FPSG Senior and U17 Championships.
It's always the highlight of our track and field programme with 405 athletes entered for the Seniors – with this the 127th version of these Scottish Champs.
There's live stream coverage all weekend via Vinco Sport on www.runjumpthrow.com and we're delighted that, for the first time, the championships will be screened across a BBC Scotland platform via website coverage on Sunday afternoon.
With a host of GB and Scotland international athletes on the start-lists, there could be some very exciting contests and there are prize pots on offer at £2000 for athletes eligible for Scotland in the Seniors and likewise at £1000 in Para events – if certain performance standards are met.
Standards for prize pot(Scottish Seniors) (2)
Standards for prize pot (Scottish Seniors) Para 2019
GB international thrower Nick Percy last year scooped the full bounty in the final 15 minutes of the weekend's competition when he won the discus gold.
Nick and Kirsty Law are due back to try and defend their titles in the field and other defending champions to look out for would include Neil Gourley, Chris Bennett, Jack Lawrie, Kelsey Stewart, Alisha Rees, Lewis McGuire, Zara Asante, Greg Millar and Mike Deason.
The men's long jump looks good with entries from a trio of U20 athletes who are GB internationals – Stephen Mackenzie, Alessandro Schenini and Calum Henderson – as well as Paul Ogun and David Martin. The men's 5000m could be very competitive, too, with entries from Jamie Crowe, Kristian Jones, Ryan Thomson and James Donald.
Female athletes likely to contend for medals would certainly include Eloise Walker, Philippa Millage, Rachel Hunter, Anna Nelson, Sarah Warnock, Nikki Manson, Emma Nuttall, Annabel Simpson, Cera Gemmell , Kirsty Yates and Hannah Cameron. On the Para side, we expect to welcome Jo Butterfield, Maria Lyle, Kayleigh Haggo and Gavin Drysdale to Grangemouth.
Event Section page with key info for this weekend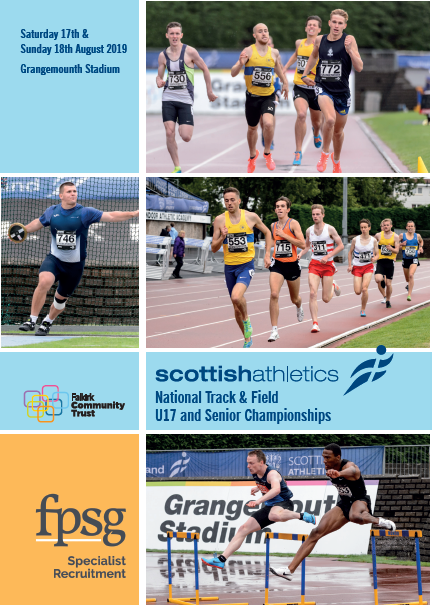 There are a string of finals scheduled now for Sunday afternoon and that will coincide with the BBC Sport website coverage, which will complement social media coverage across our own channels and those of Vinco.
'We're absolutely delighted with the agreement with BBC Scotland and Vinco to stream the FPSG Seniors and U17s,' said Peter Jardine, Communications Manager with scottishathletics.
'We're looking to maximise interest over the whole weekend across runjumpthrow.com and that will culminate on the Sunday afternoon with the action being shown on the BBC Scotland website platform.
'It is great for the sport and our event hosts at Grangemouth, the Falkirk Community Trust.  Once again there's been a big response from athletes and coaches – with just over 400 names entered for the Seniors – so hopefully there will be strong competition at Grangemouth for coveted Scottish championship medals.
'Last year we introduced significant 'prize pot' incentives to stimulate more interest and the coverage from BBC Scotland is another way of raising the profile during what is a great era for athletics in Scotland.
'We'd like to thank our track and field sponsors, FPSG Recruitment, and the Falkirk Community Trust for their support with the partnership with Vinco and BBC Scotland.'
Vinco have been regulars at this event in recent years and the live coverage also goes out to North America via www.runnerspace.com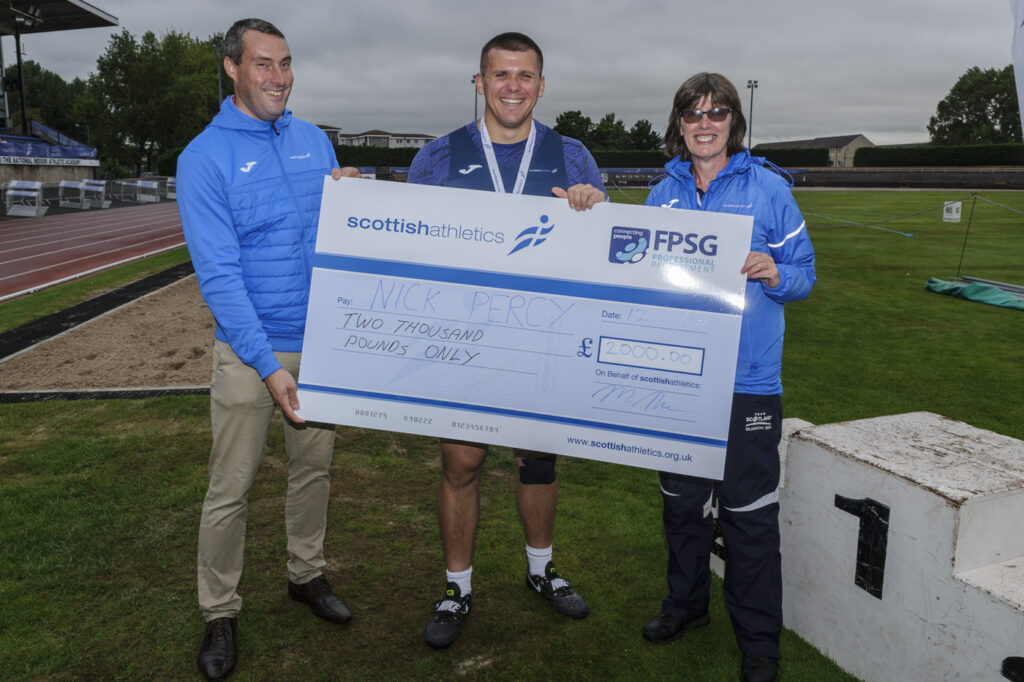 Nick Percy receives £2000 from Mark Munro and Leslie Roy last year at FPSG Seniors (photo by Bobby Gavin)
Tags: BBC Scotland, FPSG Seniors and U17s, Grangemouth, Vinco