CE success in Manchester; Pole Vault prowess; GB trio in action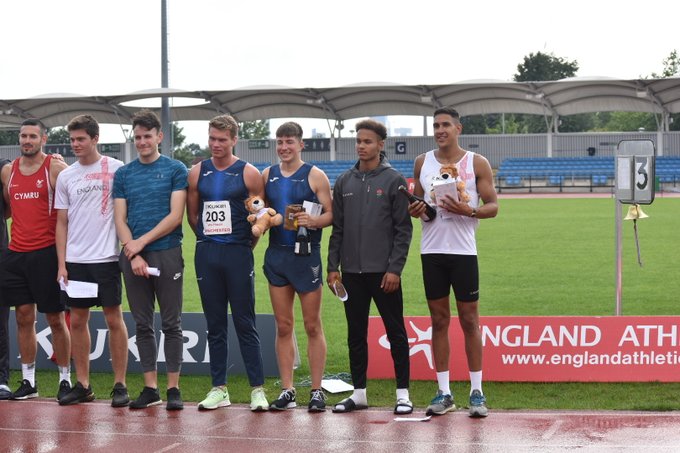 Scott Connal and Cal McLennan in Manchester (photo via England Athletics)
England Athletics website report
Four athletes represented Scotland at the annual Home Countries International Combined Events match in Manchester.
And with success lower down the age groups in the England Athletics Champs it was to prove another weekend which revealed further evidence of the strength of Scottish CE at the moment.
In terms of the Home Countries match itself, Holly McArthur took the win as she finished third overall (with two guest athletes) with a tally of 5485 points.
Holly's former training partner, Emma Canning, was fourth in the match with a PB of 5061 points as she now pursues her CE in Paris.
Scott Connal put together a fine weekend and finished third overall and as first U20 athlete in the match. Cal McLennan was fourth.
So a small Scottish representation but a very solid collective performance – once again demonstrating the strength of our CE athletes at the moment.
Well done to athletes and coaches involved and thanks to Iain McEwan for leading the team on behalf of scottishathletics.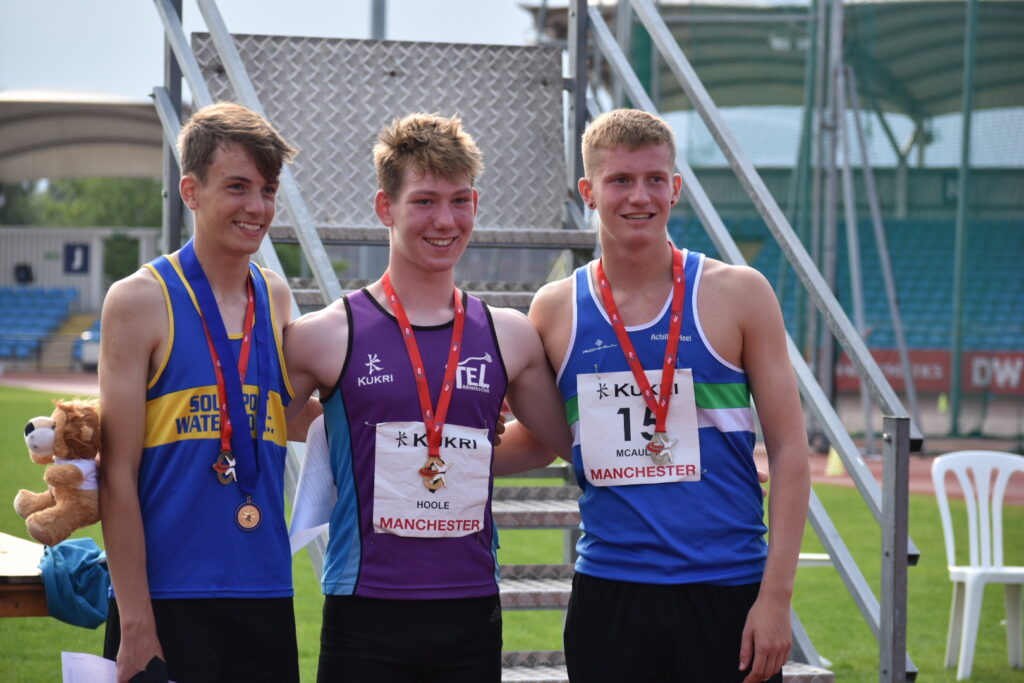 Adam Hoole and Kyle McAuley on the podium for the U17 Men's event in Manchester
Scotland are strong at U17 level in CE, too.
In the men's event, there was a superb win for Adam Hoole of Team East Lothian with 5504 points. VP-Glasgow's Kyle McAuley took the silver medal with 5323 points – from nine events – and with Alister McKay (ross County) in fourth and Aidan Brindley (North Ayrshire AC) in sixth it really was a good day for the Scots.
Meanwhile, in the U17 Women's heptathlon, a PB performance of 4928 points gave Katie Burr a well-deserved bronze medal.
+++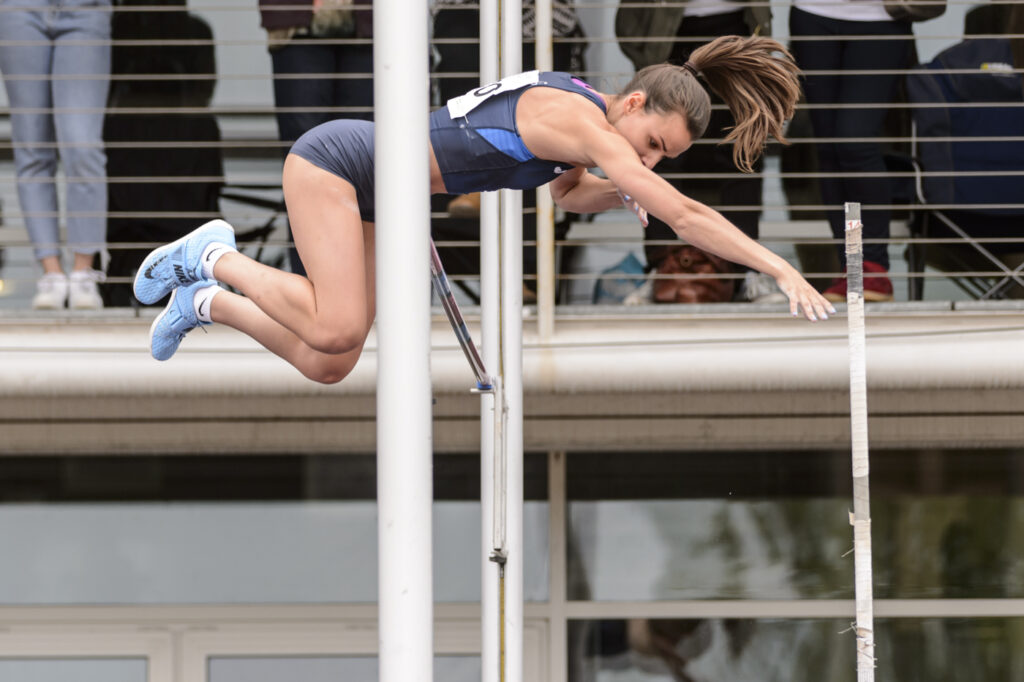 Courtney MacGuire in action earlier this season at Loughborough (photo by Bobby Gavin)
There were multiple good performances by Scottish athletes elsewhere over the weekend so well worth trying to highlight one or two.
Let's start with pole vault.
In Glasgow, there was a new Scottish U17 Record for Reuben Nairne as he cleared 4.70m at Scotstoun only a week after taking that mark up to 4.61m.
Jax Thoirs once held that Record and he came up with a SB performance of 5.40m in the same league meet.
And Courtney MacGuire under-lined her improvement in the past year or so with another PB at Birmingham as she went over 4.20m.
Courtney is now second on the all-time list for pole vault.
Well done to these athletes and their families and coaches.
+++
Beth Dobbin, Zoey Clark and Kirsty Law all have GB and NI international duty coming up as they prepare for the European Team Champs this weekend.
And Beth was in good form in the sprints at the British Women's Premiership match. A run of 11.51 in the 100m B race saw her move to fourth on the all-time list to add to a 200m win in 23.03. Zoey, second in the 200m, won the 400m in 53.10.
In Portugal, Kirsty threw 57.51m in the discus – with Nick Percy on form at the same event as he reached 61.42m.
David Smith won the high jump event in Berne with a SB clearance of 2.21m.
Tags: Adam Hoole, Beth Dobbin, CE Home Countries International, Courtney MacGuire, Holly McArthur, Jax Thoirs, Kirsty Law, Manchester, Nick Percy, Reuben Nairne, Scott Connal, Zoey Clark