'Coaches are so important to what we're trying to do' – Munro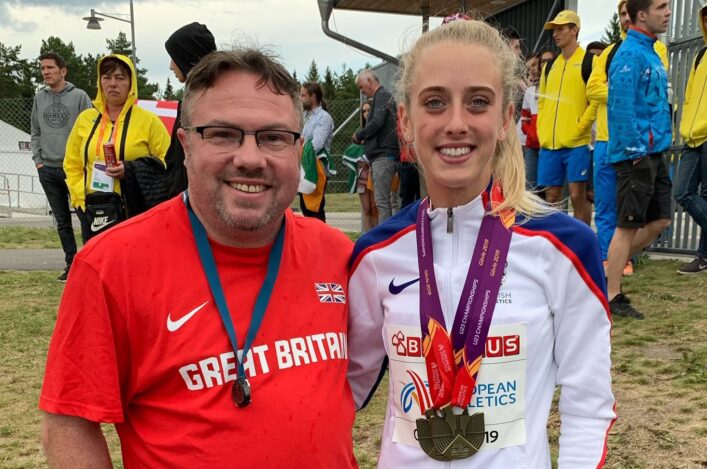 Coach Andy Young with double Euro U20 gold medallist Jemma Reekie (photo via Twitter)
By Mark Munro, Chief Executive of scottishathletics
'It has been a quite stunning period for athletics in Scotland recently – across various disciplines and age groups.
'We've had National Records falling on the track – four Senior National Records at the last count (to Eilish McColgan 5000m; Heather Paton 100m Hurdles; Andy Butchart 5000m and Beth Dobbin 200m) – as well as Native and U20 Records in Combined Events.
'Jacob Adkin won the European Mountain Running gold and Jemma Reekie clinched an unprecedented 800m-1500m double at the Euro U23s. Andy Douglas leads the World Mountain Running World Cup Series with three wins from four.
'Eight athletes performed superbly at the Euro U20s, with all six individual event athletes reaching their finals.
'When you see the performances likes these across the board, it is essential that we recognise how important Scottish coaches are to the system we are trying to build on in this country.
'We must respect the wonderful job that they are doing and for the most part, the majority are unpaid.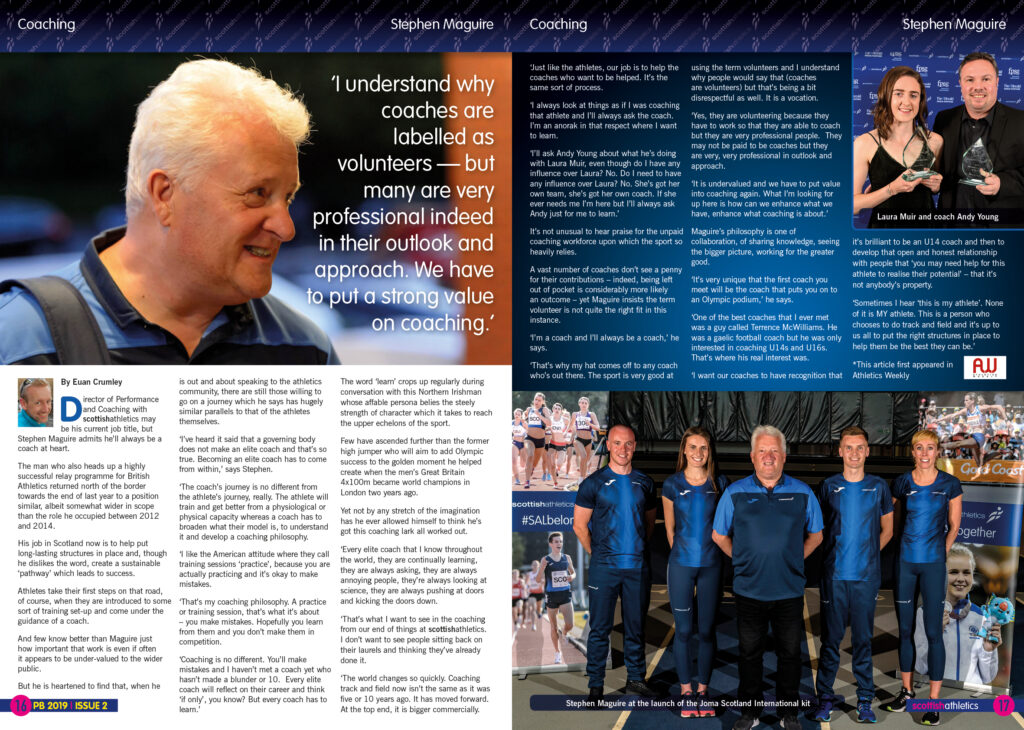 'Stephen Maguire mentions this in the new edition of PB magazine, but we must appreciate that coaches are delivering 'professional' roles.
Coaches who aspire to be the best in the world, who want to support the athletes to be the best they can be, must themselves be supported.
A professional coach is not necessarily someone who is paid, but is very much about their hunger and drive for learning and improvement, the behaviours demonstrated, the environment they are creating, and their skill set and the professionalism about how they go about their business.
'It's definitely not just about paid people.
'It is also very pleasing to see more female coaches breaking through with athletes at the top end.
'Scotland has always had good female coaches but, for whatever the reasons, in the past very few have been working at international level (with the likes of Liz McColgan an exception).
'We are now witnessing some excellent coaching with athletes and results to back this up.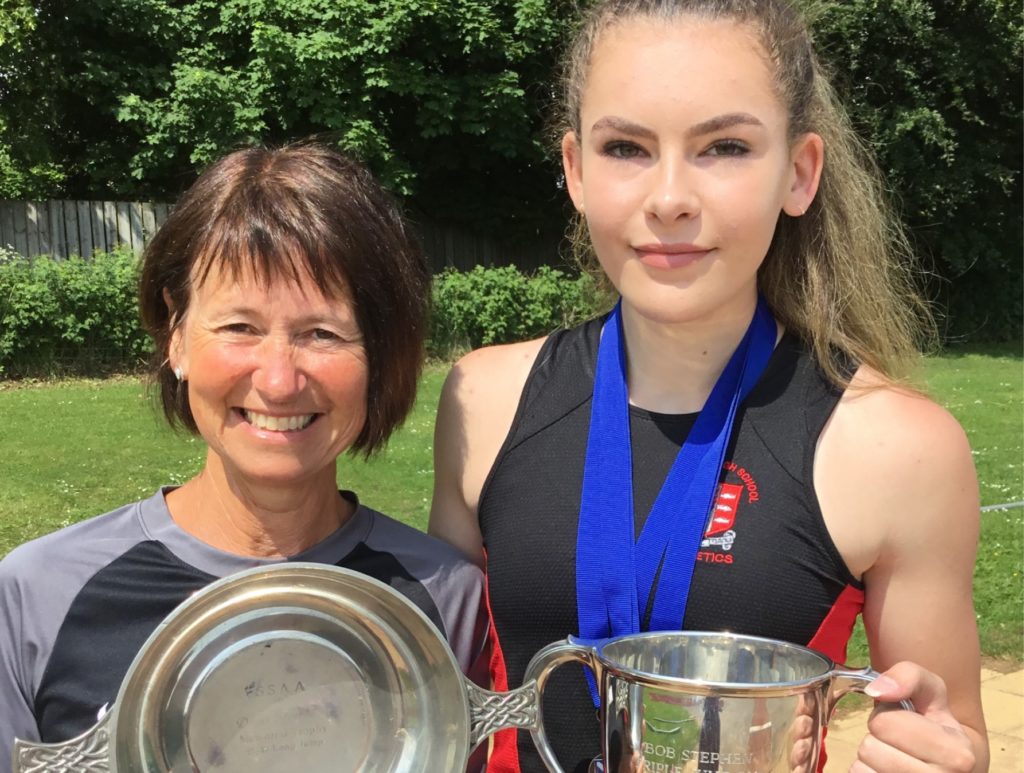 'A highlight of the past few weeks has been the progress and record breaking exploits of jumps athletes, Stephen Mackenzie and Ellie O'Hara, both under the tutelage of Linda Nicholson. Anne Scott has always worked alongside husband John but has probably not been given the recognition she deserves.
'Sophie Dunnett is prominent in hill running and Sandra Hardacre has guided Sarah Calvert's run to the Euro U20 800m final.
'Within the staffing at scottishathletics we now have more women leading our coaching projects with Alison Grey (throws) and Gillian Cooke (jumps) now providing that coordination and leadership at national level.
'Julie Mollison, on the back of her previous development work as well as team manager role at the Commonwealth Games, now heads up the National Academy. There are others, too.
'We have to make sure opportunities are there for coaches to grow and progress in order to develop the sport in Scotland.'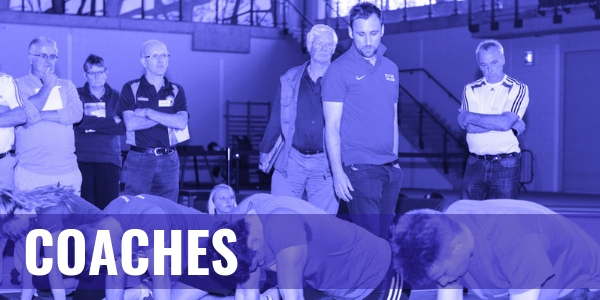 Tags: coaching, Mark Munro, Stephen Maguire