Law, Percy in form; SUCA Champs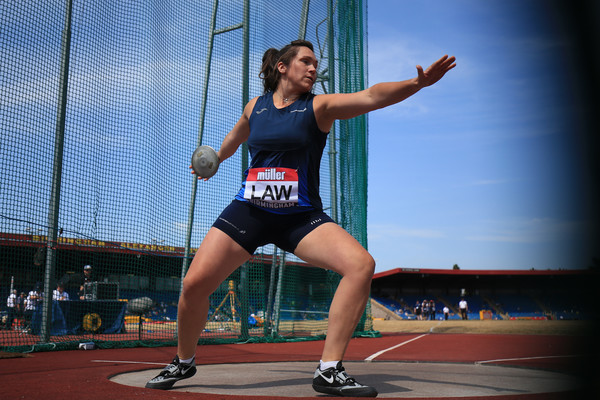 It's great to see Nick Percy and Kirsty Law in good form in the United States in early season competition.
Nick was competing at the Kansas Relays in Lawrence and threw out to 62.09m to take third place in that event.
And we mentioned last week that Kirsty has made a strong start to 2019 and she under-lined that with a throw of 57.66m for fourth place at the Beach Invitational in Long Beach, California.
That's the second best ever throw from Kirsty and her best for a number of years since her PB of 57.79 was set in 2012.
Well done to both athletes and their coaches.
At the Bryan Clay Invitational event, there were Scottish rankings lead performances by Jamie Crowe in the 10,000m with 30.06.55 and Jonny Glen in the 3000m steeplechase with 8.57.60.
+++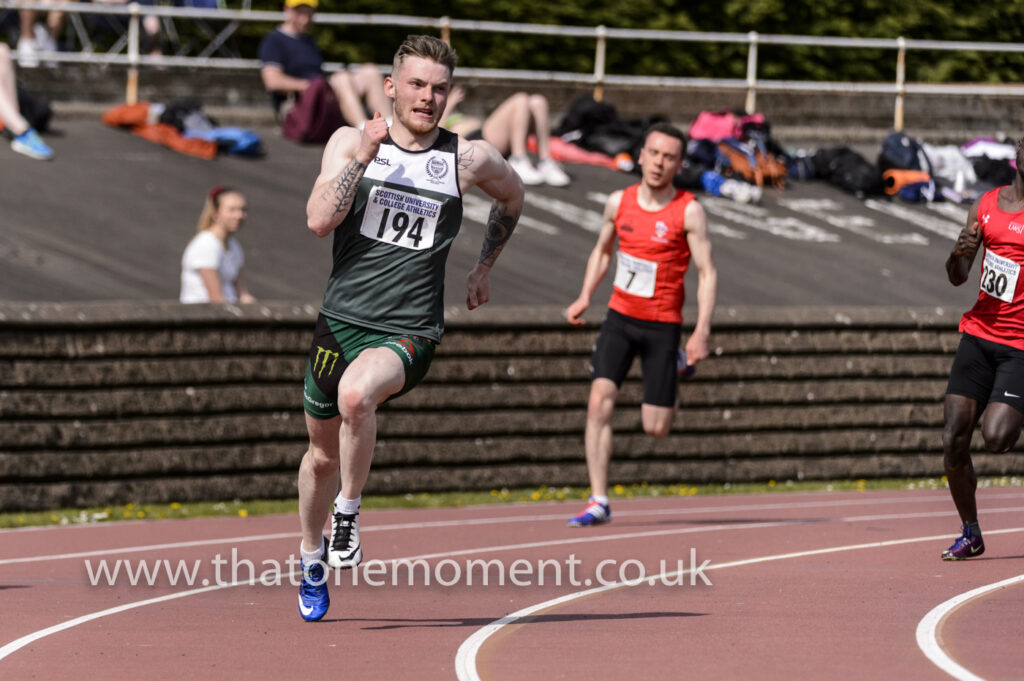 Cameron Tindle in action at Grangemouth (photo by Bobby Gavin)
Fine conditions greeted the Scottish Universities and Colleges (SUCA) Champs at Grangemouth on Saturday as our students delivered a number of good performances.
GB international Cameron Tindle is firmly on the comeback trail and took the win in the men's 200m final with a run of 21.58 (+1.7). Greg Kelly took the win in the 100m final with a new PB of 10.65. Hannah Cameron won the Women's 800m for the fourth successive year, this time with a CBP 2.09.81.
Results summaries are at the top of the Scotstats.net website Results section
https://www.scotstats.net/results-1/
Photo albums from Bobby Gavin of www.thatonemoment.co.uk are on our Facebook page.
+++
Tags: Jamie Crowe, Jonny Glen, Kirsty Law, Nick Percy, SUCA Champs