'Silver lining is bittersweet' – Lee McConnell
Athletes added to scottishathletics Hall of Fame
It's been fully six years now since Lee McConnell hung up her spikes and retired from competitive athletics after almost 20 years in the sport.
At 40, she's a contented mother of two who freely admits racing now pretty much means racing around after her two very active boys.
Yet she still contrived to leave a night out at Glasgow 2019 at the Emirates Arena proudly clutching a silver medal.
Such are the odd eventualities created by a sport desperate to try and right the wrongs of the past, as the re-writing of historical results continues apace.
McConnell's latest medal 'upgrade' saw her and her GB and NI team-mates Marilyn Okoro, Nicola Sanders and Perri-Shakes Drayton from the 4x400m Relay at the 2010 European Championships in Barcelona receive silver medals to replace their original bronzes.
That Lee, who was coached by Rodger Harkins and went to the Olympics three times, enjoyed a glittering track and field career is not in dispute.
But, ultimately and eventually, will a complete re-assessment of that career not be merited?
It's becoming ever more clear that 'gaps' in her (already significant) medal haul were not in fact gaps at all.
And nice though the medal upgrade award in front of a Scottish crowd understandably was, it cannot replace the loss of confidence, funding, sponsorship, coach kudos and limelight – to name but five separate-but-connected areas affected by the cheating of others (in this case in 2010 a team from Russia).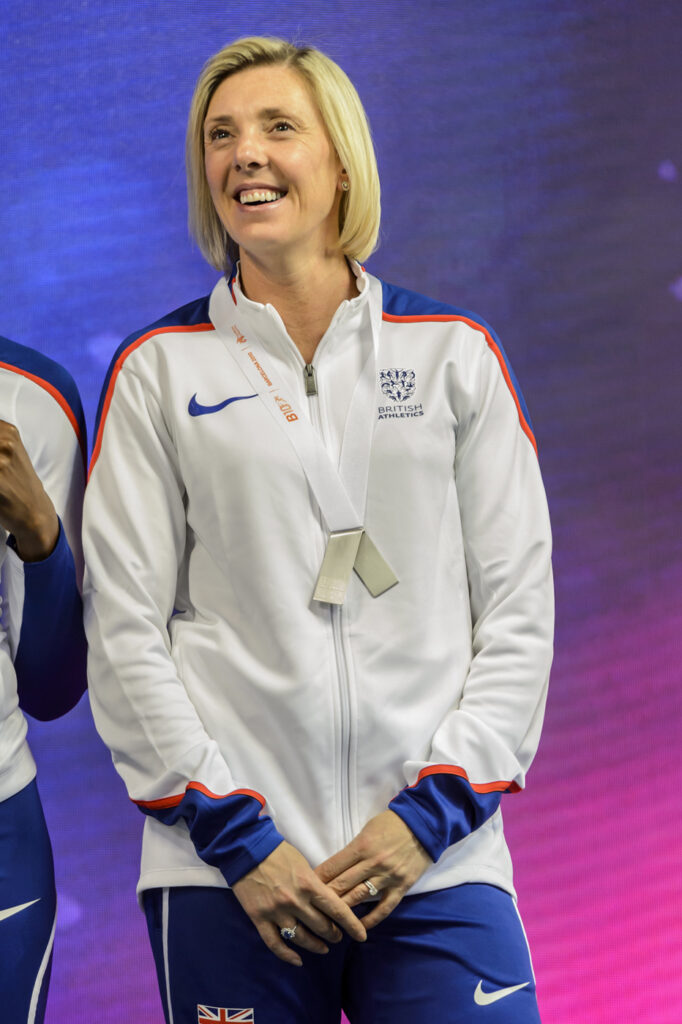 Photo by Bobby Gavin
'You want to get the medals you deserve at the time,' said Lee.
'There is no doubt now, looking back, that my career was hampered at that time. Not getting the medals when they were due and deserved cost me back then.
'It's the medals in these performances that make you grow as an athlete; that make you motivated for the following winter; and it gives you confidence for the next year.
Your confidence is knocked when you aren't getting the results you hoped for and expected. Yet, in fact, you are delivering but someone else is cheating to finish ahead of you.
'But, having said that, to get a presentation in Glasgow at a venue where I trained for the latter part of my career – it was a nice moment and the family was there.
'The acknowledgement from European Athletics is appreciated. It's the third time I've had a medal upgrade situation.'
scottishathletics are also seeking to recognise the heroes of the past and the FPSG Awards Dinner last November saw another 15 athletes added to our Hall of Fame. Lee was one of them but wasn't able to attend on the night.
'It is a nice feeling and it was a real honour to be inducted to the Hall of Fame,' she said.
'Again, it was quite unexpected in many ways and, thinking it over, it feels like someone appreciating all the hard work I put in over many years and I'm very grateful.'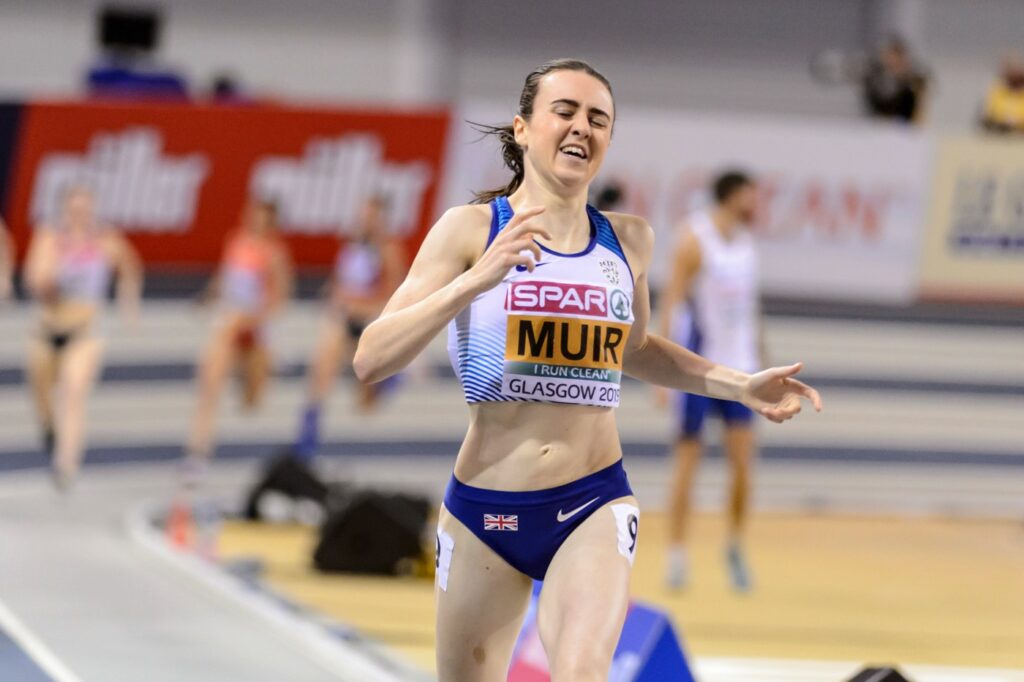 There seems a very fair chance Laura Muir will join her there, one day.
Laura was in the middle of her Double-Double bid when we spoke to Lee, and few individuals can have a better idea of what it takes to both perform at the top level in athletics yet also deal with being very much in the public eye at the time.
'I am really impressed with the way Laura is handling the spotlight.
'She is delivering big performances on the track, and medals, and off the track she is coping well with all the hype.
'Laura looks confident now and that comes over in the media interviews. Laura has a good head on her shoulders. She is sensible, she is committed and she knows what she wants and needs to do to merit the attention.
'It is clear to me that she can cope with the nerves and the pressure that come with being a favourite.'
McConnell should know. For 10 years or so, Lee was in many ways the face of athletics in Scotland, shortly before the social media explosion created even more profile.
'You learn from it over time,' she added.
'If your face is up on posters, in papers and on websites, then you have to get used to that. There are knocks along the way – there is a focus that comes on you even when you don't do well, and you would maybe rather it didn't.
'Laura has had some knocks and she has grown from that. Arguably, these knocks are helping her deliver the performances now.'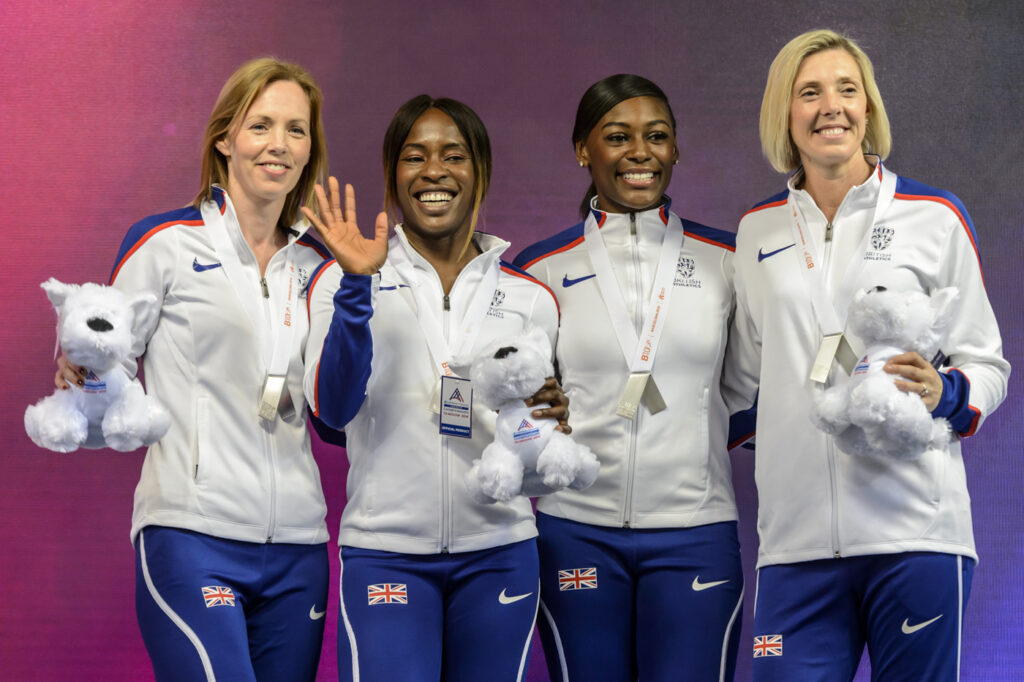 Nicola Sanders, Marilyn Okoro, Perri-Shakes Drayton and Lee McConnell celebrate with their new Barcelona 2010 silver medals at the Glasgow 2019 presentation (photo by Bobby Gavin)
Tags: Barcelona 2010, Glasgow 2019, Hall of Fame, Laura Muir, Lee McConnell