Laura wins 3000m gold at Glasgow 2019 in Championship Record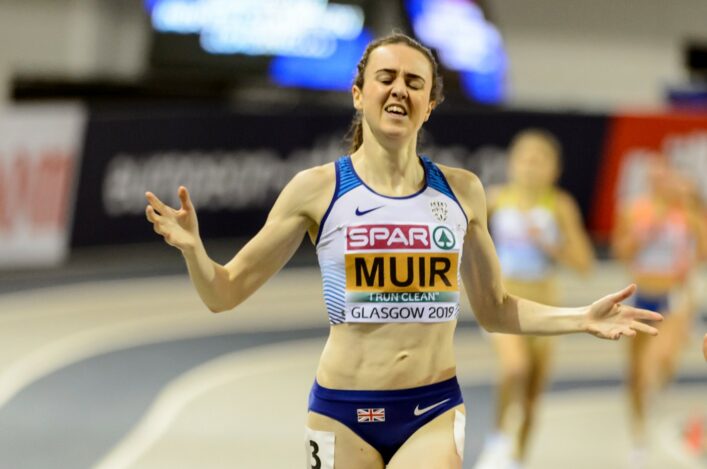 Photo by Bobby Gavin
Laura Muir produced a quite stunning performance to land gold at Glasgow 2019 – with a new championship record in the Women's 3000m final.
The Scot kicked away from German silver medallist, Konstanz Klosterhalfen, from the bell to come home in 8.30.61 with a finishing lap at around 28 seconds.
And the 8.30.61 time stripped just over five seconds off the European Indoors Championship best – set by Laura herself in Belgrade two years ago at 8.35.67.
It's a sixth major international medal for the Dundee Hawkhill Harriers athlete, who is coached by Andy Young to such great effect. Muir, of course, won the 1500m and 3000m double at these championships in 2017.
It's a huge ask to repeat that feat, with no other athlete having successfully defended a European Indoor double gold in more than 50 years of these championships. But, two hours and 20 minutes prior to that grand finale, she had secured her place in the 1500m final with a heat win.
GB and NI athlete Melissa Courtney took the bronze medal in the 3000m final, with Eilish McColgan in seventh place in 8.59.71.
'To break the Championship record and get a world lead I was so chuffed,' said Laura.
'In a way it was so nice to have the [1500m] heat and see what the atmosphere was like and on the start line with the reception I was like 'woah', it overwhelmed me a little bit but it prepared me well for the final.
'The fans were crazy on that last lap. I thought I had quite a lot of pressure in Berlin but here being an ambassador for the event and saying I was going to do the double.
'I've done a comp where things have been so close together with the final and the heat before, I thought how am I going to rest and recover and the girls didn't make it easy for me today and I was so glad coming through the heat and then the final tonight.
'To get my first medals indoors was special but it was in Belgrade, my first outdoors was in Berlin and again that was special but to be here and being defending champion for the first time and having that bib on, with so many friends and family watching it was amazing.'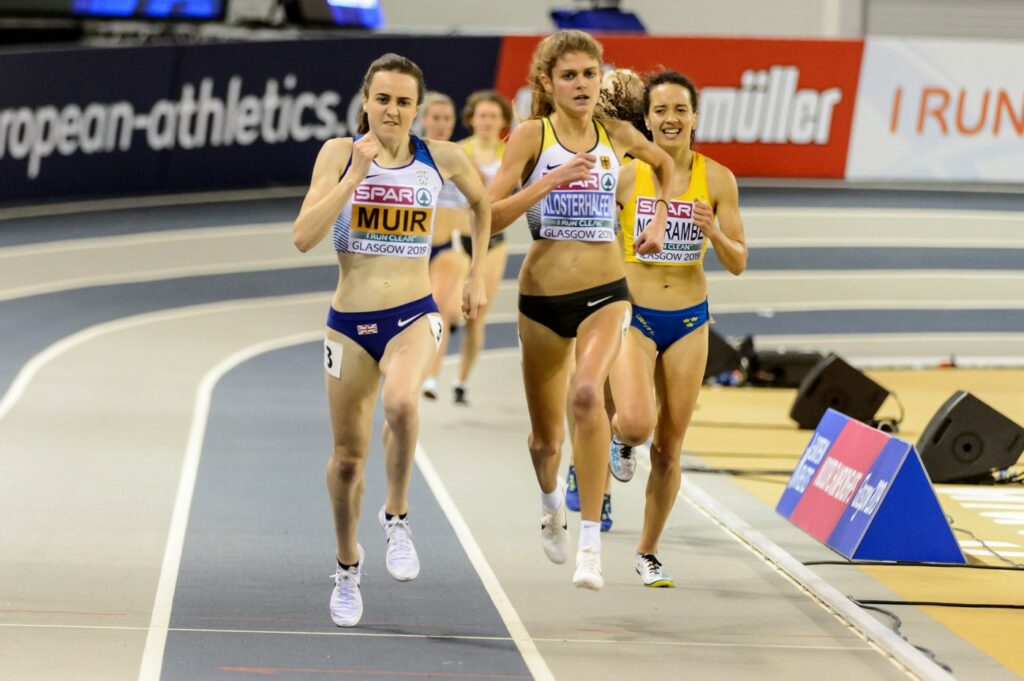 Photo by Bobby Gavin
Eilish said:  'It's a difficult one isn't it because as an athlete you just can't turn down an opportunity like this, to compete in Glasgow. I just feel like my body is always letting me down, especially at this time of year.
'It's where I am unfortunately.  I knew there was a bronze for grabs – I thought there were four of us for that spot.
'You can't compete against people in top form, and it's frustrating to see a medal slip away in your home country but there is actually nothing else I could have done today. That was me running on empty.'
In the 1500m heats, Laura made it through to Sunday's final with a win in 4.09.29 as she covered all the moves and then had the final acceleration required to lead the race home.
Jemma Reekie, however, only had the consolation of a 4.13.44 indoor PB after a sixth place finish in her race.
'It just wasn't there at the end but I'm 20, I do need to get stronger and fitter and that's not where I'm at in training,' said Jemma.
'I know that some day it's going to pay off – my training and everything I've been doing. I had a bit of a cold so missed a bit the week of the Grand Prix but I don't like to use excuses, I'll just keep working and come back out in the summer and prove that all the hard work I'm doing is going to pay off.'
Guy Learmonth made it through to the 800m semi-finals with a strong finish to make sure of a top two outcome in his heat – as he clocked 1.48.98.
Nursing his damaged right hand, Guy was keen to avoid any prospect of any collision and was also pleased to get the opening race under his belt without mishap.
'That was the plan today – to get the job done,' said Guy. 'My coach (Henry Gray) texted this morning and said 'don't do anything daft Guy, just run smooth, run smart, don't do any of the work until the last lap' and I almost did that.
'I think I could have won that race pretty comfortably but I didn't want to knock the Polish boy. There's been a lot of people DQ'd at indoor championships so I just had to be very careful and kicked home over the last 50m and make sure I was in that qualifying position.'
In the semi-finals of the Women's 400m, there was disappointment for Eilidh Doyle as she slipped out of the individual event.
With only the top two in each heat assured of progress, Eilidh had a tough job from lane two and finished fourth in 53.28.
'It's always tough from lane 2 – I thought I could just try to sit in behind and try to chase them down,' said Eilidh.
'The nice thing about Glasgow is it does have quite a long straight so you don't get as cut up as you might be at other tracks. With the calibre of the athlete though, if you give them a slight advantage its always going to be tough.'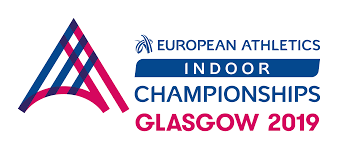 Tags: Eilidh Doyle, Eilish McColgan, Emirates Arena, European Athletics, Glasgow 2019, Guy Learmonth, Jemma Reekie, Laura Muir