Glasgow 2019 Session One review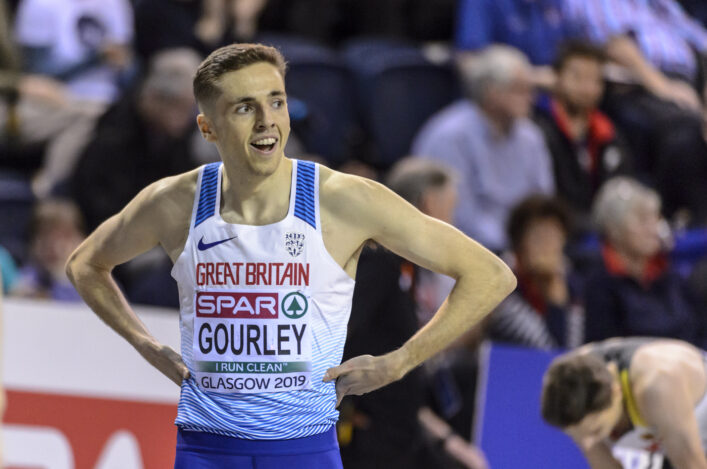 Photo by Bobby Gavin
PHOTOS on Facebook by Bobby Gavin
Andy Butchart landed a Scottish Native Record in the 3000m as both and Chris O'Hare made sure of places in tomorrow's final at Glasgow 2019.
Local hero Neil Gourley also has a final to look forward to as he cruised to a win in his heats in the 1500m – with that showdown to come on Sunday night.
But there was mixed fortunes for the Scots in the Women's 400m heats at the Emirates Arena as Eilidh Doyle made it through to the semi-finals but Zoey Clark missed out.
Butchart clocked 7.51.28 for second place in his 3000m heat, just behind Jacob Ingebritsen, and that was enough to beat his own mark as the Native Record (best by a Scot in Scotland).
Chris followed on by winning his heat in 7.53.39 ahead of Henrik Ingebritsen to set up what will be an exciting final.
'It was fun, nice to be back and the home crowd was great,' said Andy. 'I could feel them cheer every lap.  If you saw me 365 days ago you'd have thought no way is he going to be back for this and make the final.
'I was pleased just to get here, then to make the final is even better, and now if I get a medal that's just the icing on the cake. I've never raced in front of a home crowd in Glasgow, so to run in front of them . . . it means a lot to me to compete here.'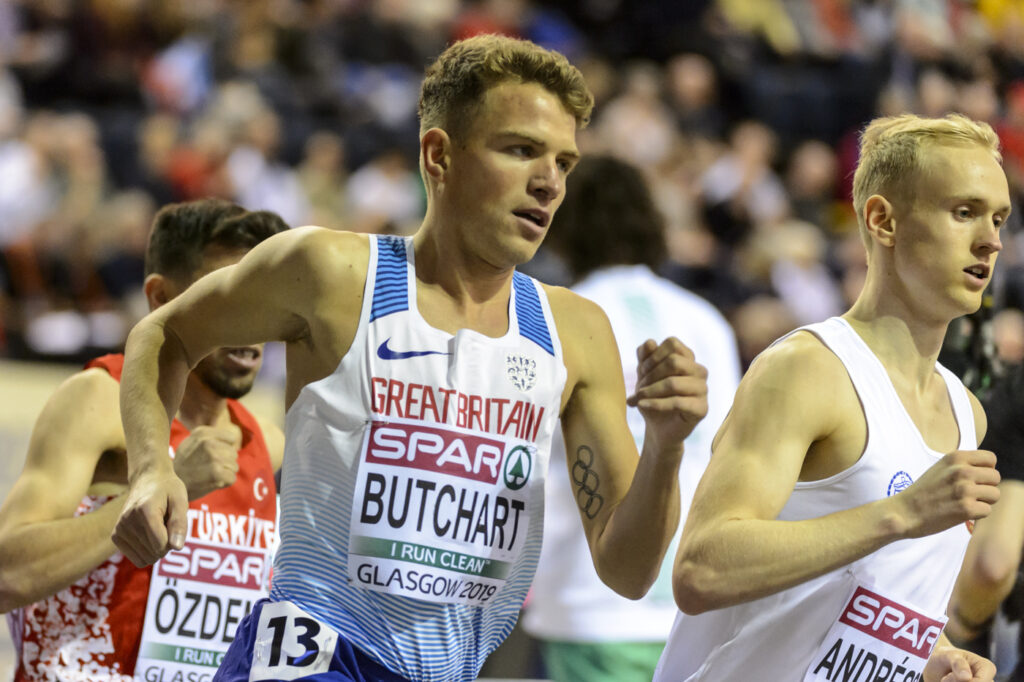 Photo by Bobby Gavin
Gourley was the first Scot on a start-line and he delivered in fine style to make it through to the Men's 1500m final.
The sole Glaswegian in the event ultimately finished first in his race in 3.46.63 – after a DQ decision against Filip Ingebritsen, who had edged Neil out at the finish.
'It's special competing at Glasgow 2019  – I've been asked this question a couple of times and it's hard to put into words,' said Neil, who had seized the initiative midway through the race after capitalising on a narrow gap to push through.
'I've got my family here my club team-mates here, my friends here, it's the kind of thing that doesn't happen ever. So it's very special for me, I'm doing it for them, there's a lot of people who have supported me to this point and I'm trying to give back to them a little bit.
'It wasn't the plan to get so far back at the beginning. The important thing was to relax and not panic and then when I got my opportunity, try and hit the front and take the initiative because if you don't indoors often you find yourself clawing back distance and you might not just get there purely because you run out of track.
'That was the goal to get to the front and push it on – I'm happy with my decision there.'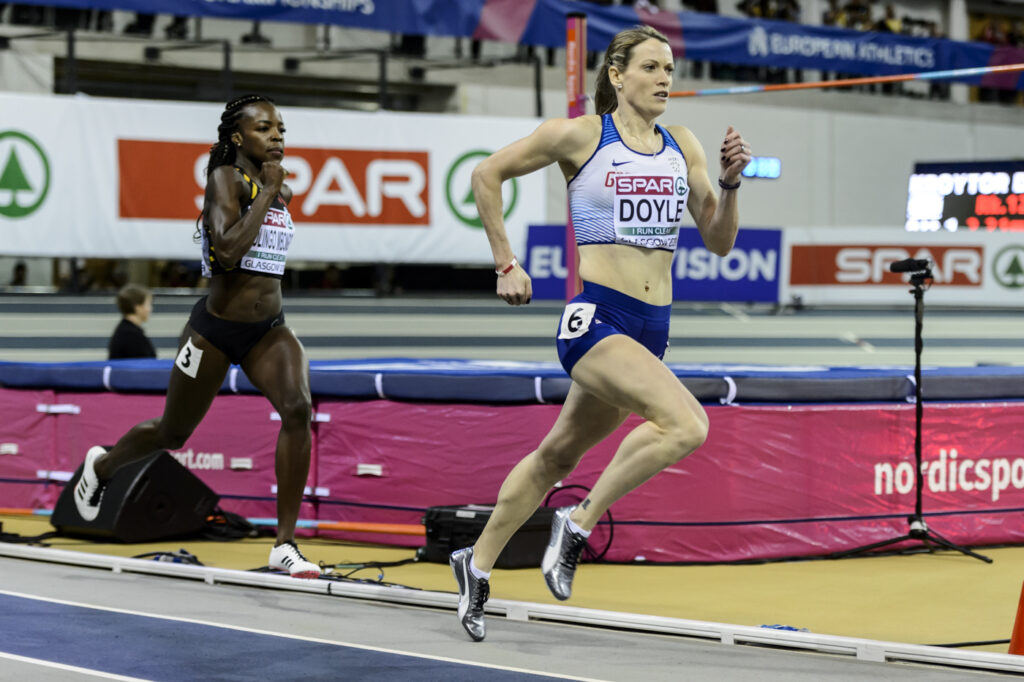 Photo by Bobby Gavin
Doyle made it through to the Women's 400m semi-final with a run of 51.81 in the last of seven heats that took her to third place.
'I'm just going to give everything I've got to try and get into the final,' said Eilidh.
'As long as I can step off that track knowing I've left everything out there then that's all I can do.
Unfortunately, Clark missed out in the 400m heats after finishing fifth in the opening race in 53.85.
'It was always going to be difficult,' said Zoey.
'I guess I just didn't execute that race properly – it's my own fault. I'm so disappointed with that. Tactically I didn't get it right. I pushed too hard to get out front and at the end didn't have enough to respond.'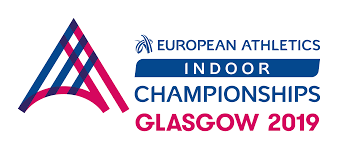 Tags: Andy Butchart, Chris O'Hare, Eilidh Doyle, Emirates Arena, European Indoors, Glasgow 2019, Neil Gourley, Zoey Clark