Jasmin is ultra special; SUPERteams; Sammi tests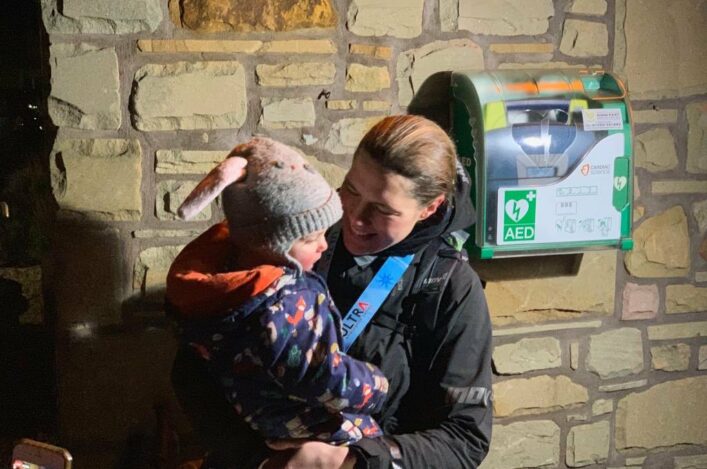 Jasmin Paris is re-united with her daughter Rowan after an amazing ultra run record
Scottish ultra runner Jasmin Paris has smashed the outright Montane Spine Race record by more than 12 hours, covering the 268-mile route along the full Pennine Way in 83 hours, 12 minutes and 23 seconds.
That time improves the previous best of 95:17:00 set by Eoin Keith in 2016, with Paris becoming the first female to win the race outright. The previous women's race record was 109:54:00 set by Carol Morgan in 2017.
Paris is no stranger to rewriting the record books – she did so at the Bob Graham Round, Ramsay Round and Paddy Buckley Round in 2016 (the same year she finished sixth at the Ultra Trail du Mont Blanc).
But the latest feat from the 35-year-old from Carnethy is really quite extraordinary and the mother did so while expressing milk for her 14-month-old daughter, Rowan, during breaks in the race.
The Spine Race, which first took place in 2012, is a non-stop challenge from Edale in Derbyshire to Kirk Yetholm in the Scottish Borders, along the full Pennine Way through the Peak District, Yorkshire Dales, North Pennines and over Hadrian's Wall in Northumberland to the Cheviots.
'I was worried at the start of the race when I heard other runners saying they had taped their feet up as I hadn't, but somehow I've not really had any problems with my feet apart from losing the skin between my toes,' said Jasmin.
'I think it comes from all the running I do, it's toughened up my feet. I was running 100 miles a week in the build-up to the race.
'I never thought I would do this race as I've heard it's absolute torture but its good to set yourself a challenge because it's exciting . . . so I entered.'
+++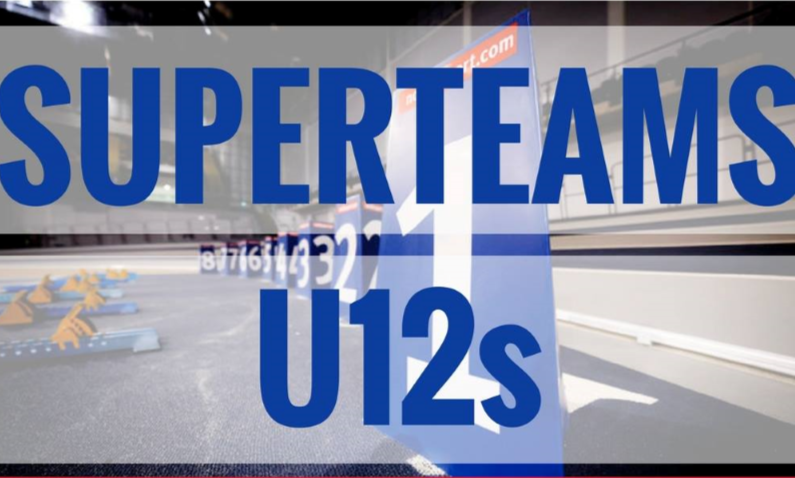 Clubs: Enter names here for SUPERteams on February 10
The FPSG SUPERteams is a scottishathletics event for our youngest athletes – the U12s – and it is coming up on Sunday 10 February at the Emirates Arena in Glasgow.
And we are now looking for entries from clubs to be with us (via email and post) by midnight on Thursday 24 January.
All the forms and relevant info for Sunday 10 February is available on the page on the Events Section.
At our SUPERteams event, teams of four boys or four girls compete in four events during the course of the day. Those events are a 60m sprint, shot putt throw, long jump and then a 4 x 200m relay.
Athletes must be aged at least nine years and the programme is spaced out under guidelines on recovery time for athletes in the U12 age groups. Clubs can enter as many teams as they wish but are initially only guaranteed an entry for two girls teams and two boys teams.
+++
Para star Sammi Kinghorn has been working with experts to seek ways to improve her chances of racing quicker in 2019.
The Scottish athlete experimented with testing in a wind tunnel environment as she looks to see if any tweaks to her chair, clothing and equipment can lead to even faster times come the World Champs in Dubai later this year.
+++
Tags: Emirates Arena, FPSG SUPERteams, Jasmin Paris, Sammi Kinghorn, Ultra running