FPSG National Open info and preview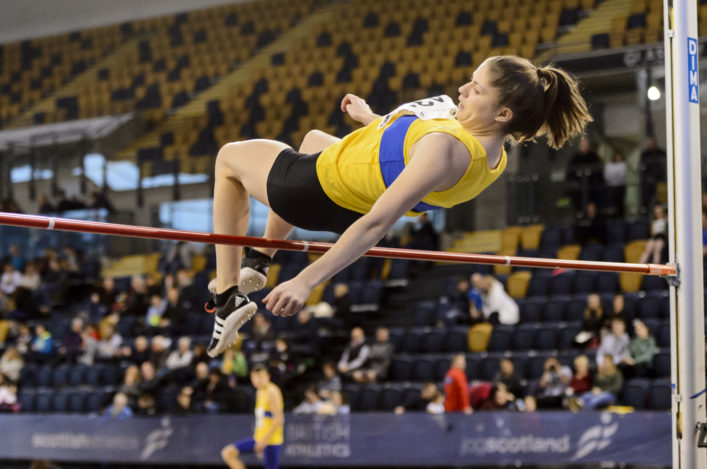 Start-lists for FPSG National Open
The Emirates Arena in Glasgow is the place to be this Saturday for hundreds of athletes in our track and field community.
It's the FPSG National Open and no fewer than 780 athletes have put their names forward for start-lists in the traditional opening event of the FPSG Indoor Season.
This event is always one of the most popular of the year with the open graded format usually a contributory factor to good performances and working well for athletes at all ages and stages.
And there are some big names expected on Saturday with Eilidh Doyle, after that 200m race last Friday evening at the GAA Miler Meet, ready to take on her first 400m of 2019 – with a view to the British Champs next month and the trials for the Glasgow 2019 European Indoors.
Sol Sweeney will race in the 1500m at the FPSG National Open as he too chases a good time while his training partner, Jemma Reekie, is lined up for the 800m at the Emirates.
The men's 200m looks competitive while the field events lists include Chuxx Onyia, Miraji Ahmed and Calum Henderson as well as a trio of Gold Coast 2018 high jumpers in Allan Smith, David Smith and Nikki Manson.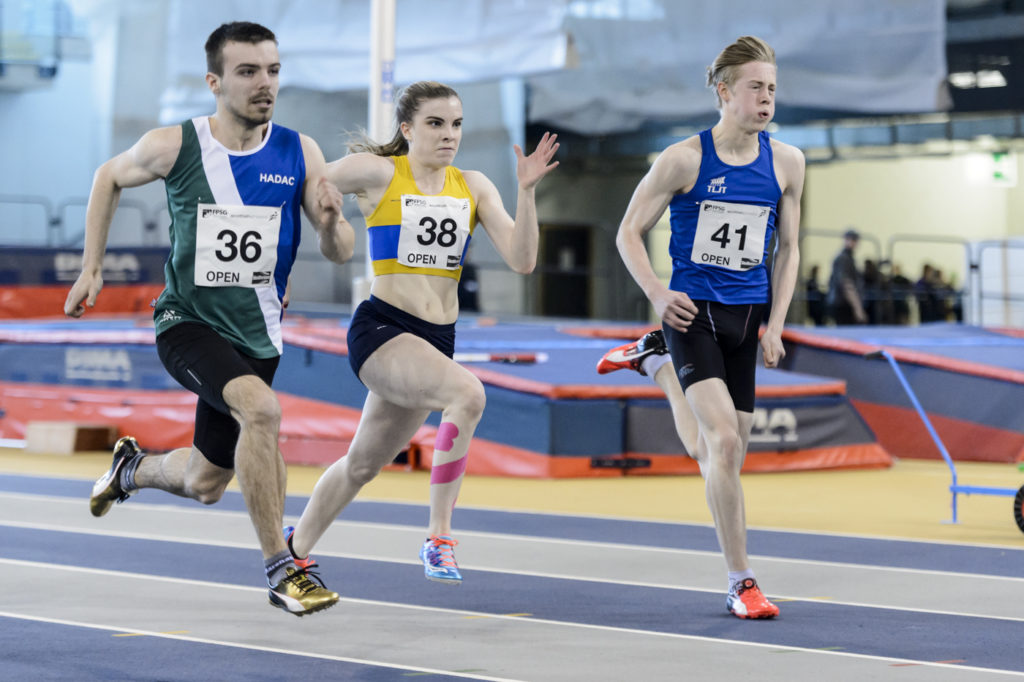 Sprint action from the 2018 FPSG National Open at the Emirates Arena (photo by Bobby Gavin)
We are pleased to confirm that Start-lists and timetable Information are on the Event section page of our website. Those start-lists will become live results on Saturday to help you follow performances.
If you have entered and your name is missing, that may well mean you have not up-dated your membership – please email events@scottishathletics.org.uk  if you have a query. Thanks.
*It's just £3 for adults to come along on Saturday and watch the action at the FPSG National Open – with admission free for those aged under 16. The first event starts at 10am.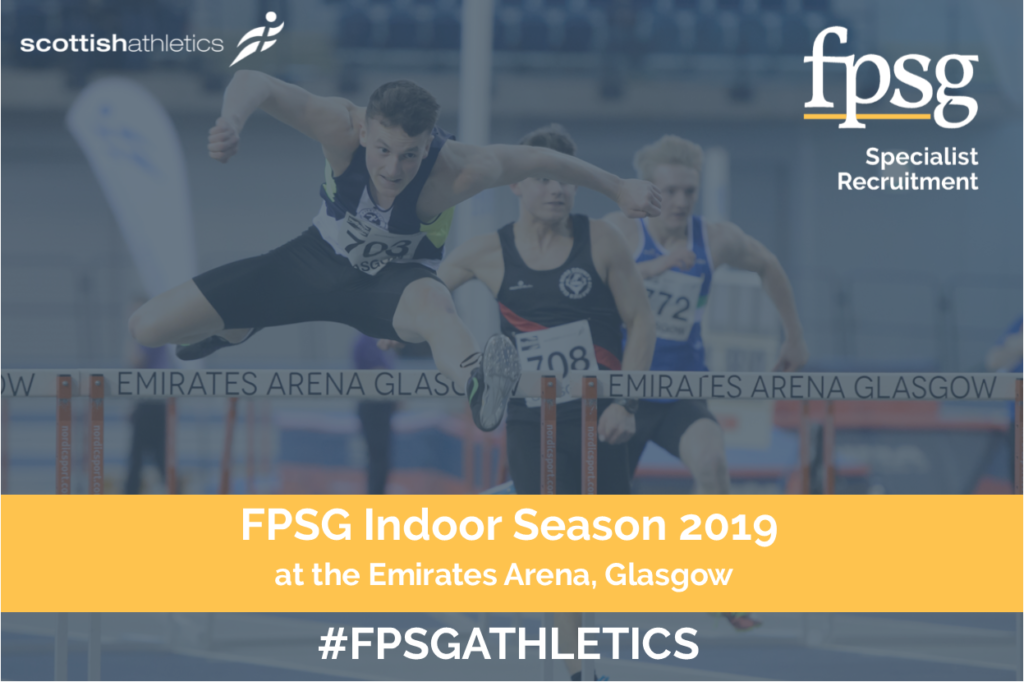 Tags: Eilidh Doyle, Emirates Arena, FPSG Indoor Season, FPSG National Open, Jemma Reekie, Sol Sweeney