CLUBS: Register now for Lindsays National XC entry forms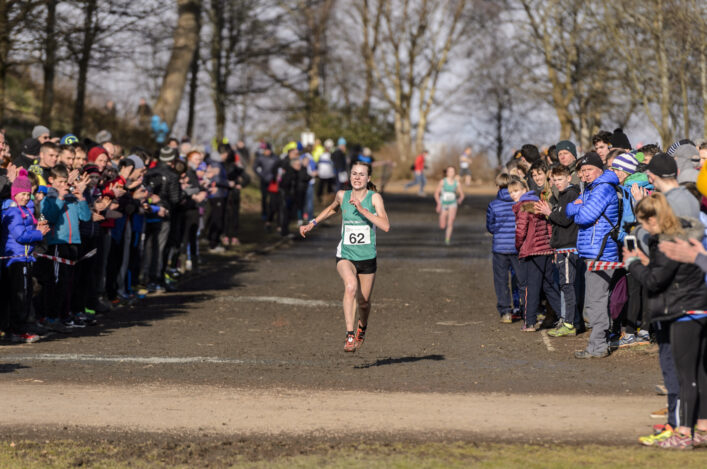 Mhairi Maclennan comes home to win the Senior Women's gold at the 2018 Lindsays National XC at Falkirk (photo by Bobby Gavin)
Event Section page for 2019 Lindsays National XC
Calling all clubs!
It's that time of year again – with the Lindsays National XC  now looming large next month.
Callendar Park in Falkirk is once again the venue with Saturday 23 February the red letter date for athletes, coaches, clubs and supporters.
It's the 14th year in a row the National XC has been staged at the central Scotland location of Falkirk and we are urging clubs the length and breadth of the country to once again support this great event.
Every year, the National XC is the most popular of our national championship events across the disciplines in terms of members entered and there has been a big increase in entries in recent times.
So club officials and team managers are asked to follow the link on our Events section page and register now for Entry forms for Falkirk.
Closing date for entries is Thursday 7 February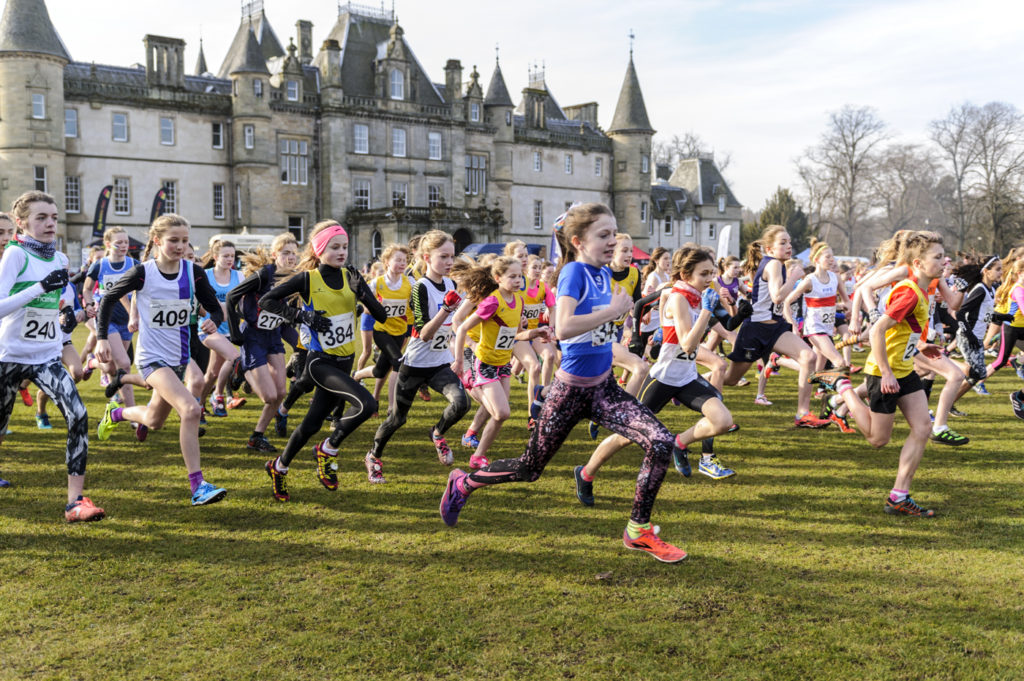 Road Running and Cross Country Commission archive on the National XC
Commitment to competition is important for the sport and it has been great to see the growth of this event in recent years.
A quick look at the comprehensive archive on the Road Running and Cross Country Commission's website reveals much more about this event.
It's now 26 seasons since Men's and Women's competitions were merged at Irvine with Falkirk having been the regular venue since February 2006.
And the rise in finisher numbers has been significant in recent years:
Finishers 2015: 1599
Finishers 2016: 1710
Finishers 2017: 1719
Finishers 2018: 1733
As recently as 2011, the finisher tally was 1243 so the 2018 figure of 1733 shows 490 additional athletes raced in the National XC.
Sponsorship support from Lindsays legal firm, who back the whole Cross Country Season, has helped in our efforts to raise the profile even more – with video footage in recent years very popular indeed.
In February 2018, we experimented with drone footage from the skies above Callendar Park helping capture the action superbly thanks to our partners from Vinco Sport.
Look out for an announcement from us in due course around the 2018 coverage . . .

Tags: Callendar Park, Falkirk, Lindsays Cross Country Season, Lindsays National XC, Vinco Sport