'I couldn't have envisaged being where I am now' – Derek Rae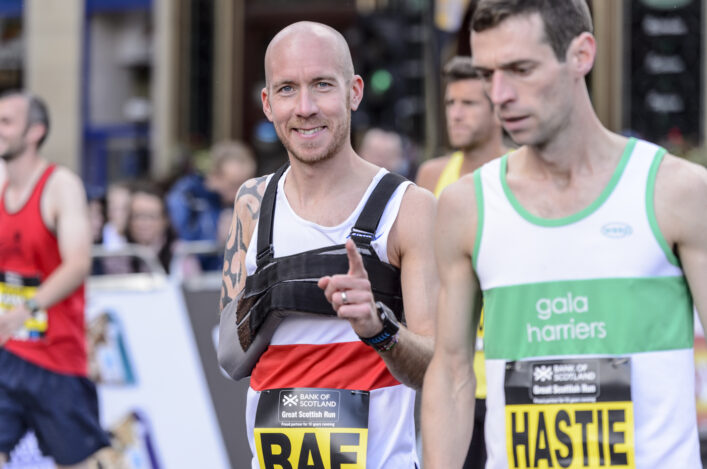 Photo by Bobby Gavin
Derek Rae won't forget 2018 in a hurry.
It was the year the Para marathon runner won IPC World Cup gold in his classification at the London Marathon back in April.
Then, come November, he was crowned as our FPSG Para Athlete of the Year at a glittering ceremony at the Hilton Hotel in Glasgow on a night when Dame Kelly Holmes was our 'Guest of Honour'.
'I was very proud to win the FPSG Para Athlete of the Year title,' said Derek, the Fife AC athlete who is coached by Ron Morrison.
'It makes you realise that all the hard work over four or five years has been worthwhile – because this to win that award was a big achievement.
'I want to thank all those involved in helping me reach this point in my athletics career. I'm so grateful.'
PLEASE SUBSCRIBE to our You Tube channel (It's FREE) as this may help us with further video projects
'The London Marathon day last April was very special – winning that gold medal meant so much to me. It was a goal I had been driving towards.
'For the first time ever I stood on the start-line that day and I felt I was more than just another race number. I was there to win. I was confident that I could go for it and luckily everything fell into place on the day.
'I ran conservatively but ran to the plan and, to date, it is the biggest achievement I've had in running.
'Eight years ago when I returned to running after my accident, I could never have envisaged being where I am now. Support along the way has helped and my own attitude, drive and commitment has been a big factor along the way, too. The future is bright.'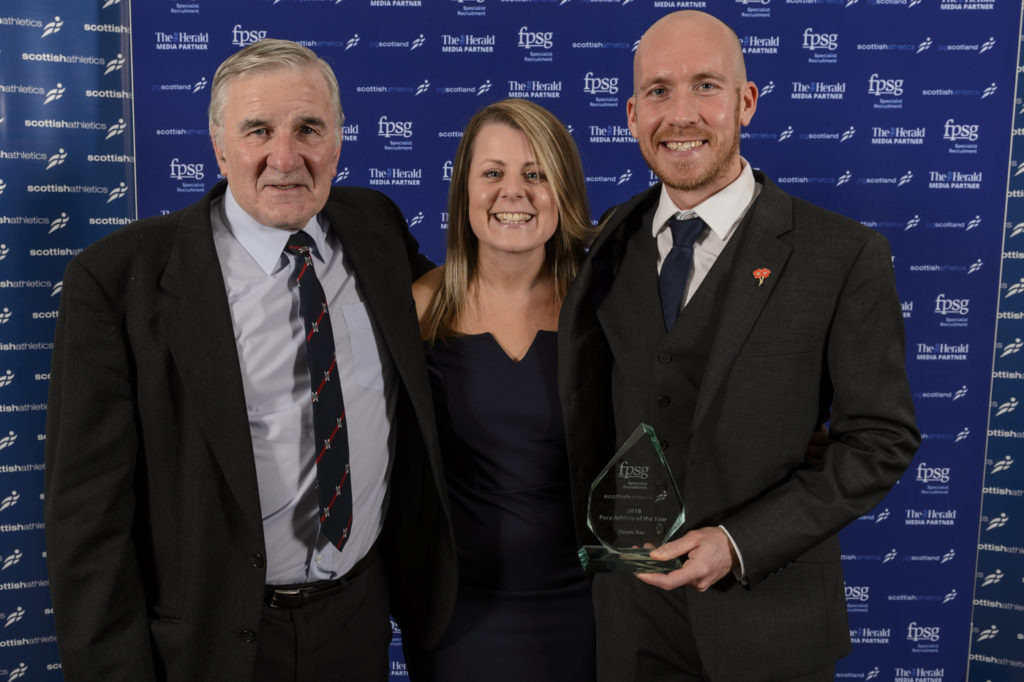 Derek with his wife Susan and coach, Ron Morrison, at the FPSG Awards Dinner (photo by Bobby Gavin)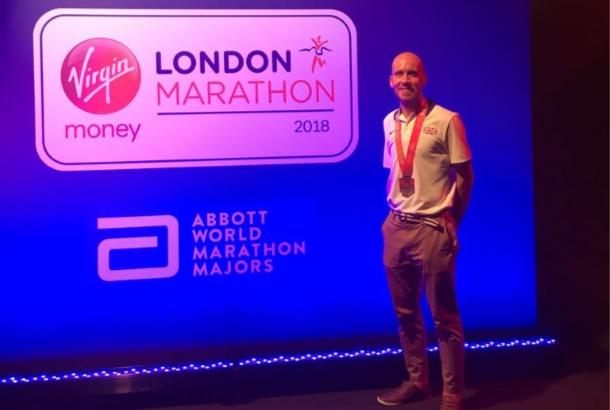 Tags: Derek Rae, FPSG Para Athlete of the Year, Para athletics, Ron Morrison, You Tube channel