Charlotte second in Spain; George Spankie; Mhairi interview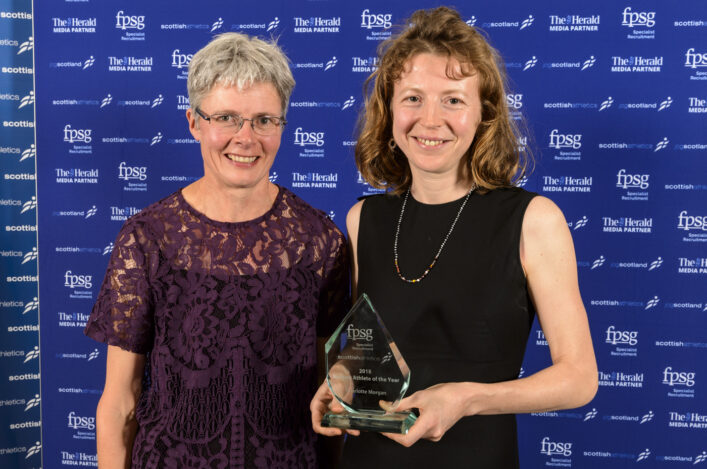 Charlotte Morgan receives the Masters Athlete of the Year award from Angela Mudge (photo by Bobby Gavin)
Scottish Masters Athlete of the Year Charlotte Morgan was back in action last weekend – with the World Long Distance Hill Champion in fine form
Charlotte raced at the gruelling Barbudo Trail race in Spain over 32K with 2,500m climb and  landed a fine second place finish in the Women's race behind Dutch athlete Ragna Debats. Debats was the World Trail champion in Spain earlier this year over 50 miles.
The results confirm Carnethy Hill Runner Charlotte was placed seventh overall in 3.46.56.
Charlotte received her Masters Athlete of the Year Award from Angela Mudge at the FPSG Awards last month, after also being short-listed for FPSG Athlete of the Year.
With thanks to Adrian Stott
+++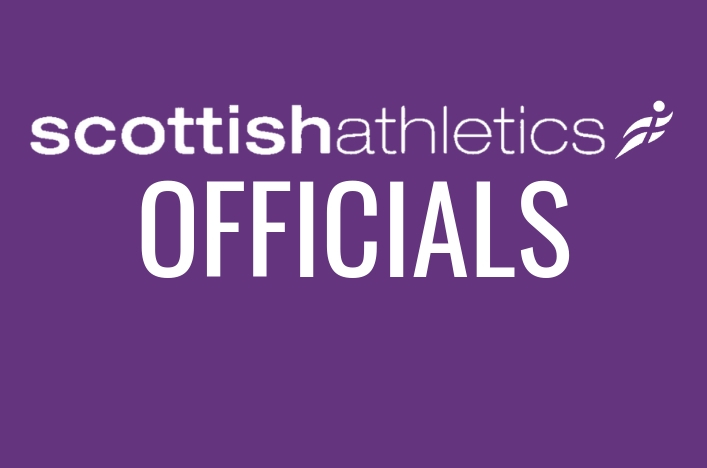 scottishathletics have been deeply saddened to learn of the recent death of one of our Technical Officials, George Spankie.
George, who was 79, was a time-keeper who retired from the role only a couple of years ago after making a big commitment to our sport.
We send our condolences to George's family and friends.
Funeral details are as follows:
Friday 21 December; 2.30pm.
Alloway Parish Church, Ayr
+++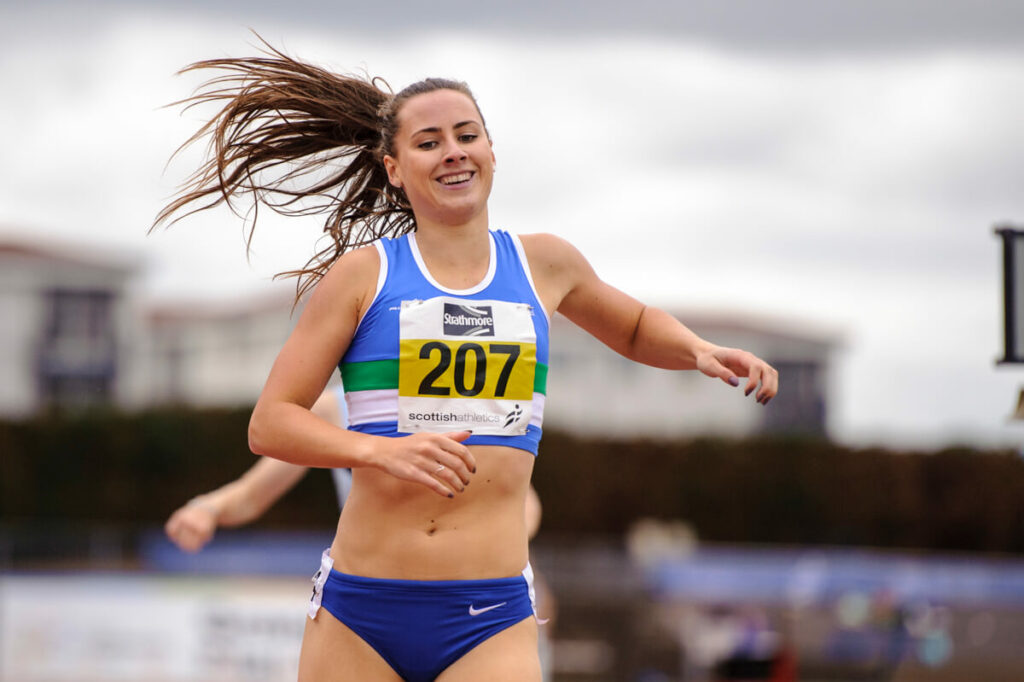 Photo by Bobby Gavin
Mhairi Hendry made a big breakthrough early in 2018 when she made her GB international debut at the World Indoor Championships.
It followed coming second at the British Trials with a time of 2:01.30, which was two seconds faster than her personal best from the previous year.
Mhairi has been talking to our friends at Vinco Sport about her career and her hopes for the future.
Read the in-depth interview online here
+++
Tags: Angela Mudge, Charlotte Morgan, Masters Athlete of the Year, Mhairi Hendry, Officials, Spain, Vinco Sport