Sign-up here for Technical Coaching Clinics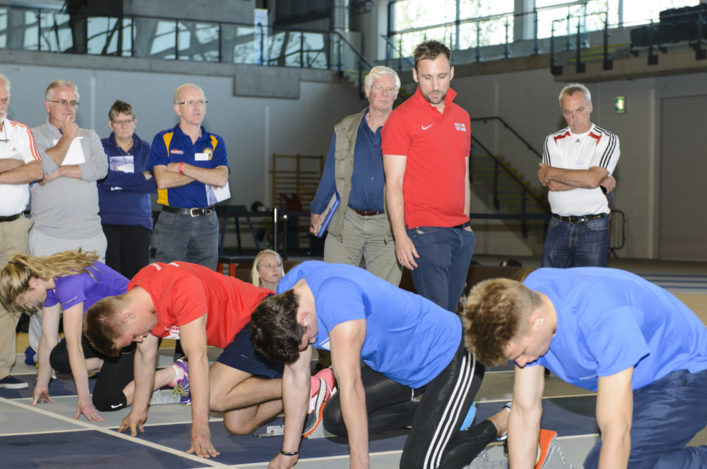 30 Coaches land Event Group qualification
Following an initial series of National Training Days for coaches, we are pleased to highlight further forthcoming education opportunities.
For the next few weeks, these take the form of Technical Coaching Clinics at locations in the East and West regions and these are for Level 1 and Level 2 coaches.
Pitreavie and Aberdeen are the two venues for the six remaining clinics over the next few weeks and the workshops generally happen on Saturdays from 10am to 1pm.
It's really important for the growth and development of the sport that our coaches and clubs engage and improve their skills and we hope these courses can widen knowledge and experience among the 'coaching workforce' around Scotland.

Follow the links below for more information and how to sign-up for each Technical Coaching Clinic. Thanks
Hurdles Clinic in the East
Pitreavie on Saturday 1 December
+++
Shot Put Clinic in the East
Pitreavie on Saturday 8 December
+++
Sprints Clinic in the East
Grangemouth on Saturday 15 December
+++
High Jump Clinic in Grampian
Aberdeen on Saturday 1 December
+++
Shot Put Clinic in Grampian
Aberdeen on Saturday 1 December
++
Athletic Development and Physical Preparation 1 in Grampian