FPSG Outdoor Season 2019 – key dates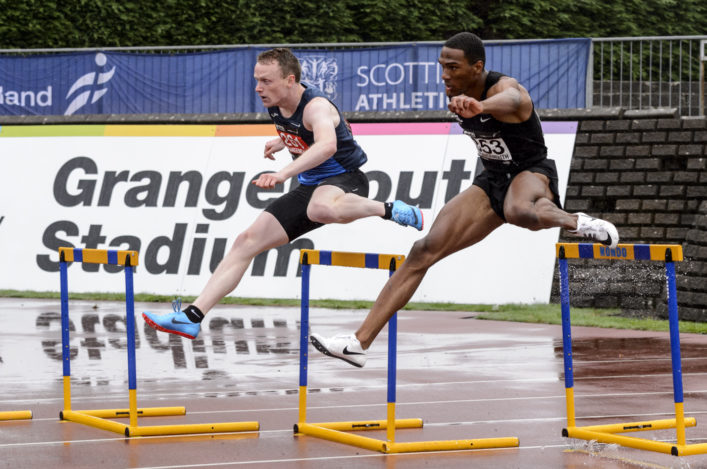 Jack Lawrie set a Native Record at the FPSG Seniors in 2018 – and we're back at Grangemouth for a number of 2019 events (photo by Bobby Gavin)
Championship dates list on our Events Section
Forward-planning can be very important in athletics – for athletes, coaches, clubs and volunteers.
So we are delighted to try and help in that regard by continuing to make public when possible our future plans for National Championship events.
And, although the 2018 FPSG Outdoor Season only finished a couple of months back, it's now time to start looking ahead to 2019!
Below we have listed the planned dates for track and field championship events in the FPSG Outdoor Season in order to help all in the planning process. Largely, these are the dates agreed with one or two venues still be confirmed.
That will happen after the turn of the year but we can already state we will be headed to Grangemouth again for two consecutive weekends in August for both the FPSG Age Groups and the FPSG Senior and Para Champs. Again, the U17 Scottish Champs will take place on the same weekend as the Seniors.
Track and Field (FPSG Outdoor Season) 2019
National 10,000m Championship – Friday 19 April; Glasgow
FPSG District Championships – Friday 10-Sunday May; Grangemouth, Inverness and Kilmarnock
National Masters 5,000m Championships – Sunday 26 May, TBC
National 3000m Championships (U17/U20) – Friday 31 May; Glasgow
East & West District 5,000m Championships – Friday 31 May; Glasgow
FPSG SUPERteams – Saturday 15 June; Scotstoun, Glasgow
FPSG National Combined Events Championships – Saturday and Sunday 13/14 July; Grangemouth
FPSG National Masters Championships – Saturday 13 July, Grangemouth
FPSG National U13/U15/U20 Championships – Saturday and Sunday 10/11 August; Grangemouth
FPSG National U17 & Senior Championships -Saturday and Sunday 17t/18 August; Grangemouth
National Masters 10,000m Championships – Saturday 31 August; TBC
FPSG National Relay Championships – Sunday 15 September; TBC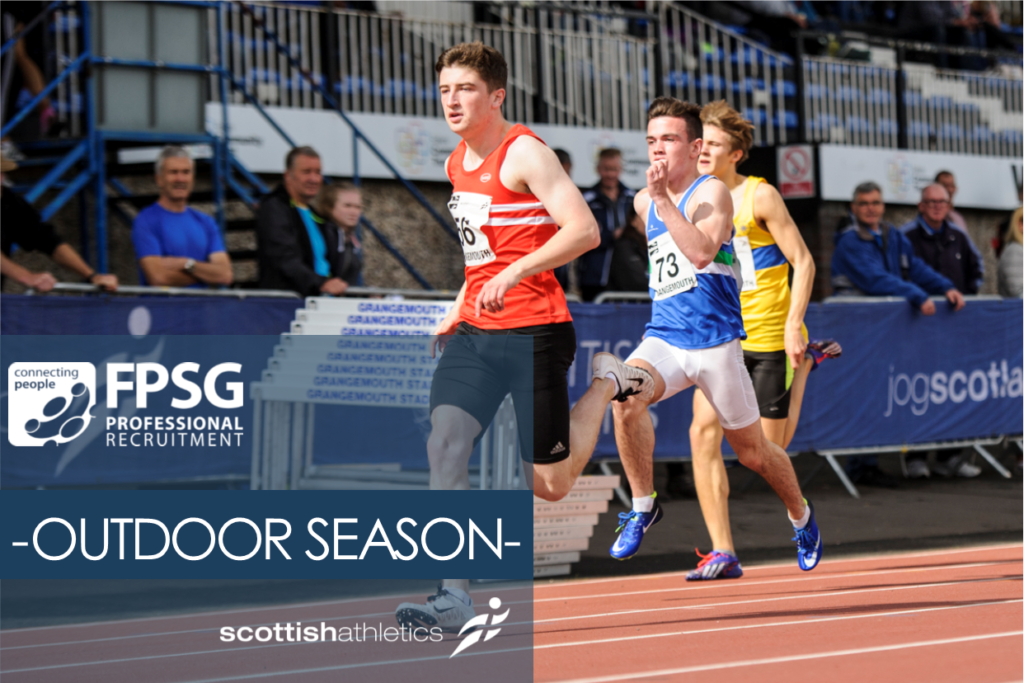 Tags: FPSG Outdoor Season, Grangemouth, Scotstoun