17 top Scots named on World Class Programme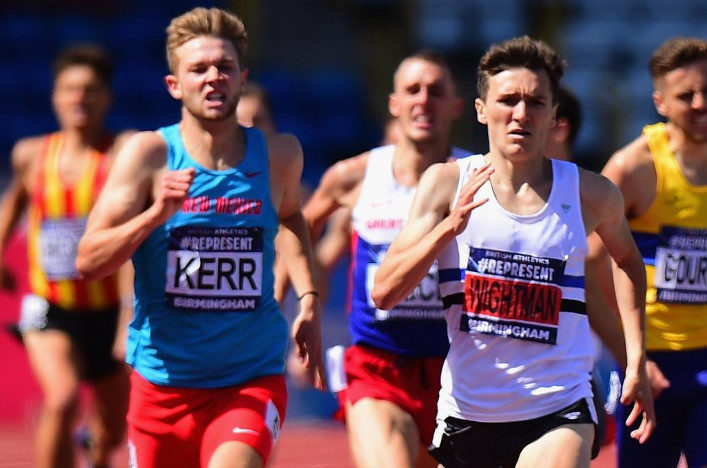 Josh Kerr is added to the World Class Programme to join Jake Wightman
British Athletics website announcement
Elite Scottish athletes and coaches have been given a huge compliment – with no fewer than 17 named by British Athletics on the World Class Programme.
It is the strongest representation ever for Scotland on this programme, which supports 114 British athletes in total for the next 12 months, taking in the European Indoors in Glasgow, the World Champs in Doha and the World Para Champs in Dubai.
The British Athletics WCP is UK Sport's National Lottery-funded initiative to support the delivery of success at the Olympic and Paralympic Games.
There are three levels of membership of the WCP, split into five sections, and for 2018-19 the breakdown is as follows: Olympic Podium (14), Paralympic Podium (30), Olympic Podium Potential (27), Paralympic Podium Potential (17) and Olympic Relays (26).
Scotland had 15 athletes on the programme last year and, with Chris Bennett missing out, this year sees the addition of Jemma Reekie, Beth Dobbin and Josh Kerr.
It's really exciting for 17 Scots to have made those programmes and, as a perspective, the number for 2012 was seven.
All at scottishathletics congratulates the athletes being funded and their coaches and families on reaching this level. We also firmly acknowledge the clubs who have helped develop these athletes – at whatever stage – to be categorised in this way.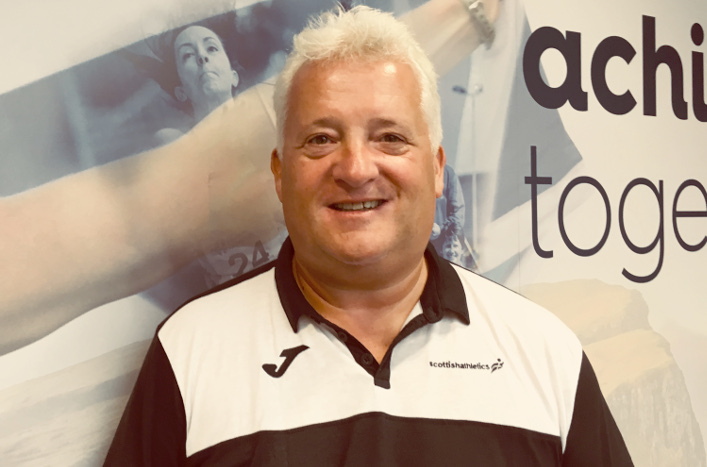 Stephen Maguire – 'Programme reflects on years of hard work by coaches and athletes'
'I am delighted and I think it shows again the strength of Scottish athletes and their coaches because it is a very good representation on a UK-wide programme,' said Stephen Maguire, Head of Performance and Coaching with scottishathletics.
'It is testament to a lot of hard work put in over the years in Scotland – both by coaches and athletes themselves –  and to the programmes of support put in place by scottishathletics as a governing body.
'The numbers are very consistent with where we have been in the past few years. In fact, a bit up on the past few years.
'There is a new tranche of Scots coming onto the programme and the very name of it as 'World Class Performance Programme' tells you the levels these athletes and coaches are operating at.
'Selectors are having a look at these athletes and believe they can deliver on a world stage. There's no doubt in my mind that, as I've said before, Scottish athletes and coaches can be world class.'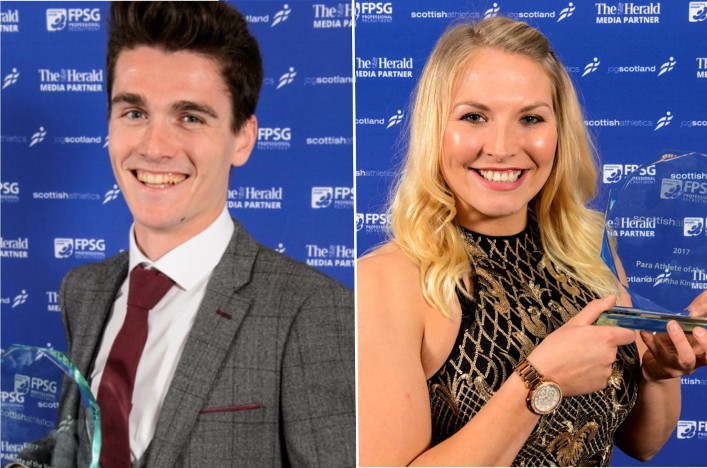 Callum Hawkins and Sammi Kinghorn – both on Podium funding
FUNDED SCOTS ON GB PROGRAMMES:
Podium:
Olympic: Callum Hawkins (Robert Hawkins, Kilbarchan AAC), Laura Muir (Andy Young, Dundee Hawkhill), Lynsey Sharp (Terrence Mahon, Edinburhg AC)
Paralympic: Jo Butterfield (Phil Peat/Shona Malcolm, Forth Valley Flyers), Libby Clegg (guide runner Chris Clarke, coach Joe McDonnell, Charnwood), Samantha Kinghorn (Ian Mirfin, Red Star AC), Maria Lyle (Jamie Bowie, Team East Lothian), Stef Reid (Aston Moore, Charnwood)
Podium Potential:
Olympic:  Andy Butchart (Terrence Mahon, Central AC), Josh Kerr (Danny Mackey, Edinburgh AC), Eilish McColgan (Liz Nuttall, Dundee Hawkhill), Jemma Reekie (Andy Young, Kilbarchan AAC), Jake Wightman (Geoff Wightman, Edinburgh AC)
Paralympic: Derek Rae (Ron Morrison, Fife AC)
Relay Squads:
Olympic: 4 x 400m Zoey Clark (Eddie McKenna, Aberdeen AAC), Beth Dobbin (Leon Baptiste, Edinburgh AC), Eilidh Doyle (Brian Doyle, Pitreavie)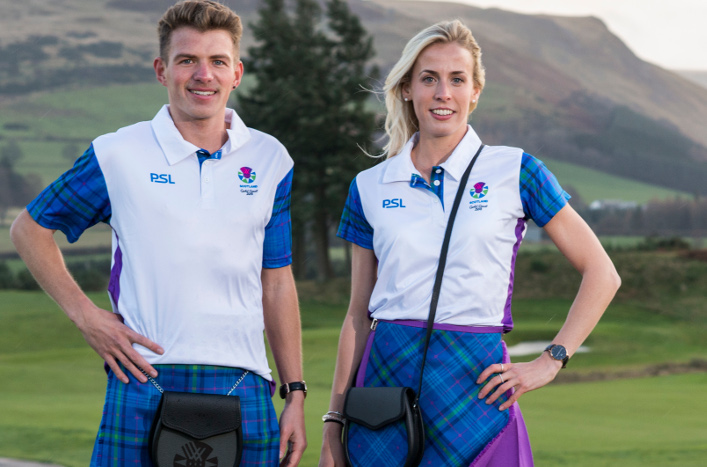 Andy Butchart and Lynsey Sharp – both named in the WCP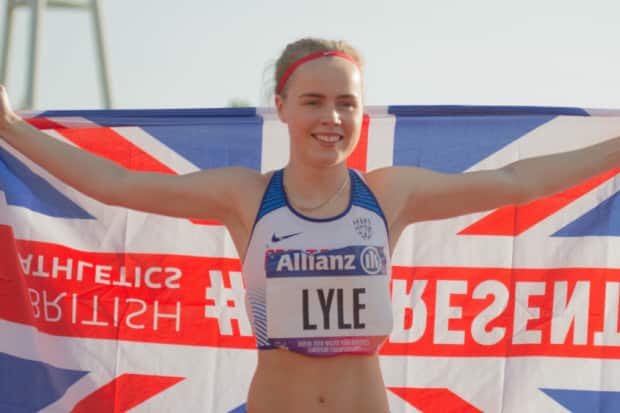 Maria Lyle – Team East Lothian sprinter is on Podium funding ahead of the 2020 Paralympics
Tags: Beth Dobbin, British Athletics, Jemma Reekie, Josh Kerr, Stephen Maguire, World Class Programme