Laura welcomes Scottee as Glasgow 2019 mascot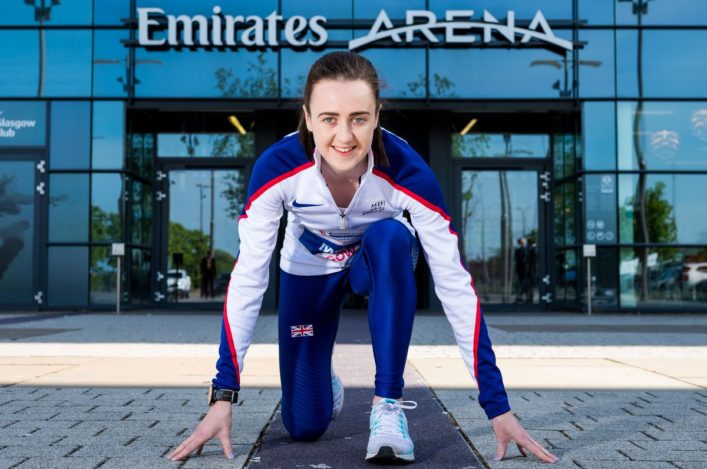 Scottee the Scottie dog has been unveiled as the new face of the European Athletics Indoor Championships Glasgow 2019.
Newly-unveiled mascot Scottee will play a huge part in welcoming some of the world's leading athletes to Glasgow as they descend on the Emirates Arena between 1-3 March as the Championships return to the city for the first time since 1990.
Around 200 enthusiastic children gave a huge cheer as they welcomed Scottee to Crookston Castle Primary School in Glasgow. The excited Scottie dog made a dramatic entrance but was kept in check by well-known Scottish vet and Championship Ambassador, Laura Muir.
As Scottee burst in, Crookston Castle Primary School pupil, Rachael Joss couldn't believe her eyes as she noticed her mascot design had been brought to life. Rachel won a competition for local schools in Glasgow to design the Glasgow 2019 Mascot and, with over 700 entries, she came out on top spot.
Rachael, who is in class 6B at Crookston Primary, said: 'I love Scottee! I still can't believe that my entry is now the Glasgow 2019 mascot – to see my design brought to life, in front of my whole school, is just overwhelming. I'm already looking forward to seeing Scottee at the Emirates Arena in March.'
Laura helped a dedicated Sporting Panel that had the tough decision of selecting Scottee the Mascot, Laura felt the Scottie dog was best suited to fulfil the role, as preparations step up for the Championships.
'It was an absolute pleasure to be involved in the selection process and help chose the winning mascot design,' said Laura.
'Scottee was a favourite from the very start and Rachel's design was amazing. To meet him and see him today is fantastic; Rachel should be very proud to have played a big part!'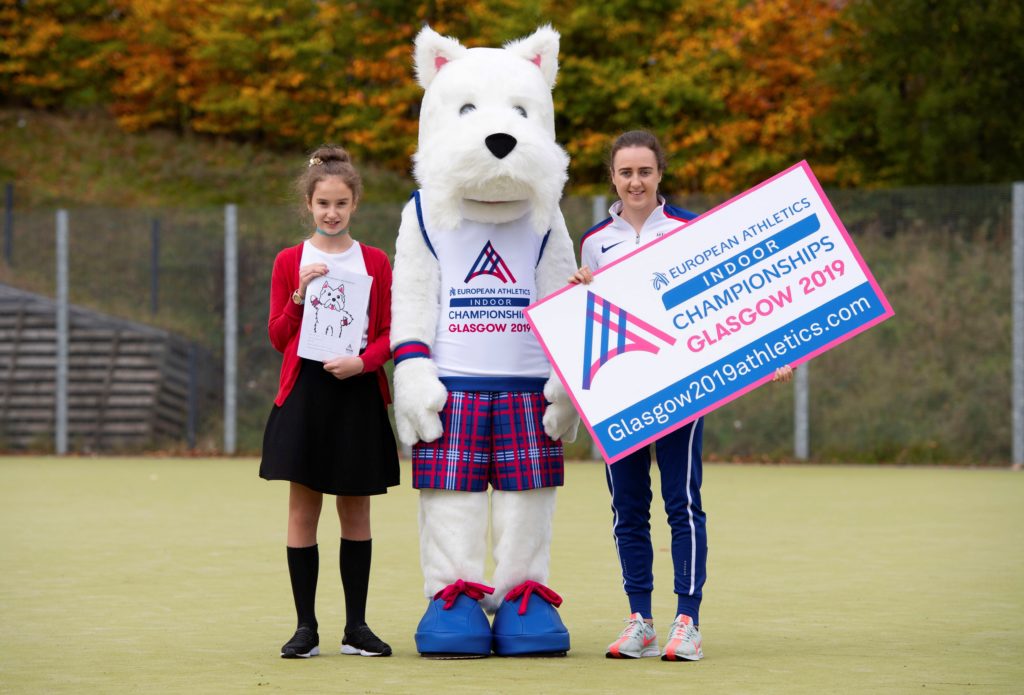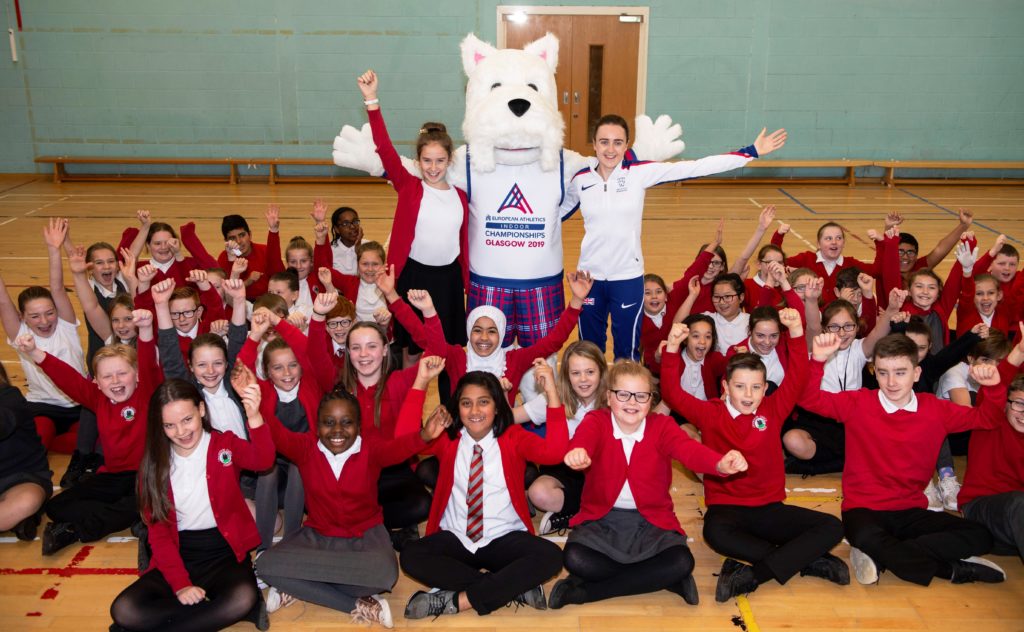 Billy Garrett, Director of Sport and Events at Glasgow Life and Co-Chair of the Glasgow 2019 Steering Committee, said: 'Glasgow is a city which has become renowned for hosting some of the world's major sporting events, and holds citizens at the heart of everything it does.
'So to have a local school pupil in this Scotland's Year of Young People design the Glasgow 2019 Mascot is fantastic. This will not only will inspire Rachel, but also play a part in inspiring young people across Scotland. I'm looking forward to seeing Scottee at the European Athletics Indoor Championships in March next year.'
Cherry Alexander MBE, Major Events Director at British Athletics and Sport Director for Glasgow 2019, said: 'The unveiling of the brilliant Scottee the Scottie dog as the official mascot for Glasgow 2019 is another exciting milestone moment as we move closer to the Championships next March.
'Engaging youngsters in the local community in the lead-in to a Championship is incredibly important, so to have received over 700 entries has been amazing to see, with Rachel's design a very worthy and appropriate victor and a character sure to go down very well with the Glasgow crowd.'
Paul Bush OBE, VisitScotland's Director of Events, said: 'Events plays a key role in Scotland's visitor economy and the European Athletics Indoor Championships 2019 will kick off a stellar year of major international sporting events for the country.
'Congratulations to Rachel on her winning design and well done to all the young people from the local schools who entered the competition. Scottee is a great addition to the Championships team and will be sure to keep the crowds entertained during the fantastic three days of competition.'

The city of Glasgow welcomes the return of the Championship as it continues to build its reputation as a truly world class sporting city. The competition will be the second major European event held in Glasgow within 12 months after a hugely successful inaugural European Championships.
The European Athletics Indoor championship Glasgow 2019 is guaranteed to give the crowd at the Emirates Arena unmissable entertainment.
The full competition schedule, with tickets available across all events, is now live on the Glasgow 2019 website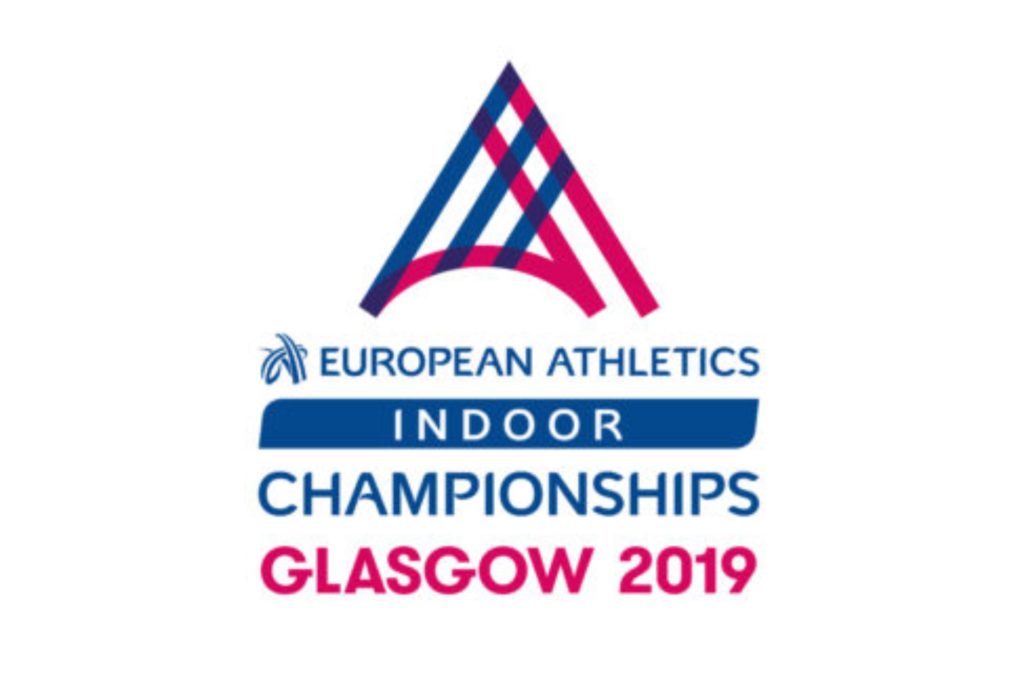 Tags: Glasgow 2019, Laura Muir