Scots set for World Mountain Running Champs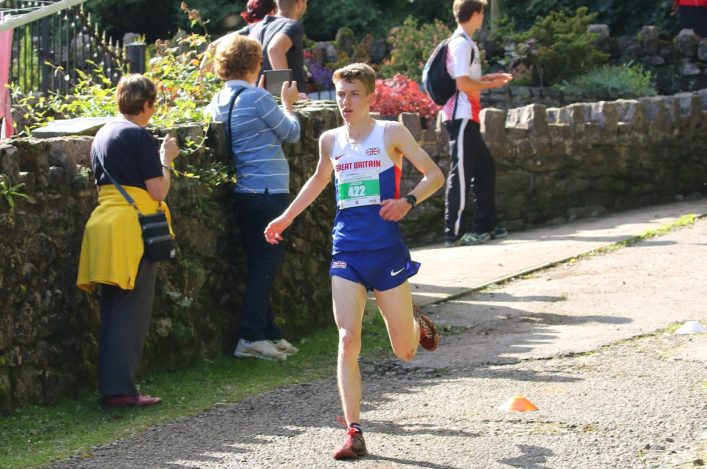 Hill runner Jacob Adkin – ready to race at the World Champs in Andorra this weekend
Herald interview with Jacob Adkin
Four Scots are headed for Andorra this weekend to represent GB and NI at the World Mountain Running championships.
Andy Douglas is no stranger to these occasions and he is joined in the British Senior Men's team for the first time by Jacob Adkin – who won the trials race.
And the Junior Women's team comprises two more Scots with Anna Macfadyen of Edinburgh Uni Hare and Hounds/Forres Harriers and Lauren Dickson of Lasswade AC having made selection by finishing 1-2 in the trial in that age group.
With 16 athletes involved overall, once again this is a really strong Scottish representation on a British team and another reflection on the current quality of our hill runners.
Douglas is no stranger to top ten finishes in both European and World Championships and his best performance in the global version was sixth place in Wales in the year that Robbie Simpson landed a bronze medal back in 2015.
Simpson has a close connection with Adkin, too, with the 2018 Gold Coast 2018 marathon bronze medallist coaching Jacob, who started out with Moorfoot Runners more than 10 years ago.
'The help Robbie Simpson has given me has been invaluable,' the 22-year-old told the Herald.
'I owe him a lot for how I have progressed this year. Being around him and some of the more experienced hill runners has been really useful – speaking to them about what they've done inspires you and keeps you motivated.'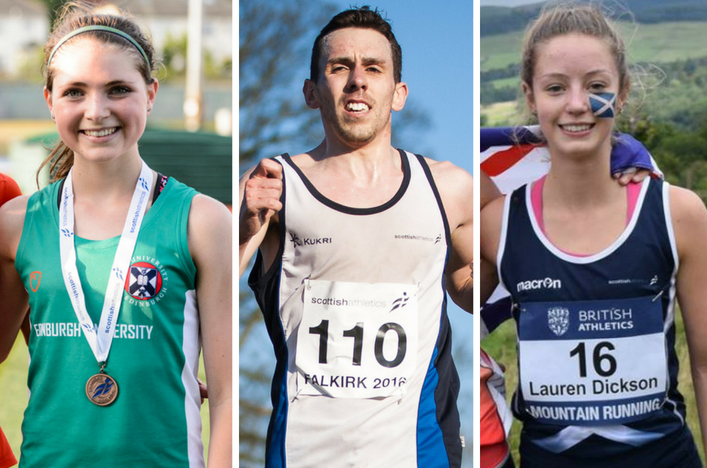 Anna Macfadyen, Andy Douglas and Lauren Dickson are headed for Andorra
Andorra is situated high in the Pyrenees and the course reaches almost 2500m altitude.
'I've looked at pictures of the course and I am hoping it is one that will suit me,' added Jacob.
'It is my first Senior champs race so I don't really know what to expect. I know the kind of people I want to be running with in the race – guys like Andy Douglas – and then, during the race, I will try and push forward and see how it pans out.
'The course does look tough but I am kind of thinking the steeper it is the better for me. You have to be really careful how you set off in these races – the mistake a lot of people make is to shoot off at the start and then 'die' towards the end so I don't want to be doing that.
'The best way to do it is to be picking people off throughout the race. Mentally, that is so good and it means that, usually, you end up with a better result in the end.'
Good luck to all competing in Andorra this weekend from all at scottishathletics.

Tags: Andy Douglas, Anna Macfadyen, hill running, Jacob Adkin, Lauren Dickson, World Mountain Running Champs