Hay still a central figure . . .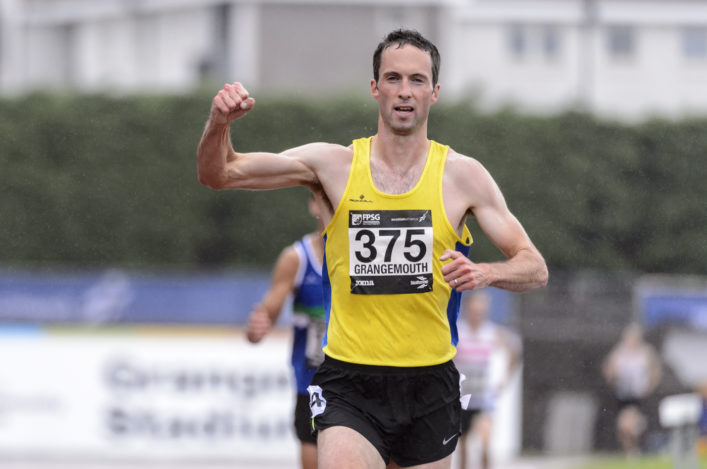 Alastair Hay crosses the line to win the FPSG Seniors 5000m title (photo by Bobby Gavin)
With his two-year-old son Findlay watching the FPSG Senior Champs from the sidelines at Grangemouth recently, it's surely fair enough to describe Alastair Hay as a 'father figure'.
There's no disparagement whatsoever intended – Eilidh Doyle has been labelled a 'Mother Hen' for Scotland's current elite – more an acknowledgement of longevity as well as sustained quality from a man who commands huge respect from the endurance community in Scotland.
Double National XC champion and Delhi 2010 finalist in the 1500m, Hay proved his class again when he won a competitive Men's 5000m final in the wind and rain at the FPSG Senior Champs.
It transpires it was only a second ever track gold at Senior level for the Central AC stalwart who, at 32, is still an extremely capable athlete as he proved with a last lap surge beyond the kick of Sean Fontana to win in 14.37.91.
And, as if to underline the point, Hay duly followed that up last weekend at the BMC meeting in Manchester with another fine 5000m track performance and a PB of 14.07.81.
'I am delighted to win it because before that I only have one Senior Scottish track title to my name – that was a 1500m in 2010 held at Pitreavie when they were doing it as selection for the Commonwealths,' said Alastair.
'It was a good race in the conditions. Lachlan Oates took it on a few times but nobody else really wanted to so the group stayed together for quite a while.
'Sean Fontana kicked with 300m to go and I responded – I was just glad he didn't keep it going and I was able to get a bit of lead.'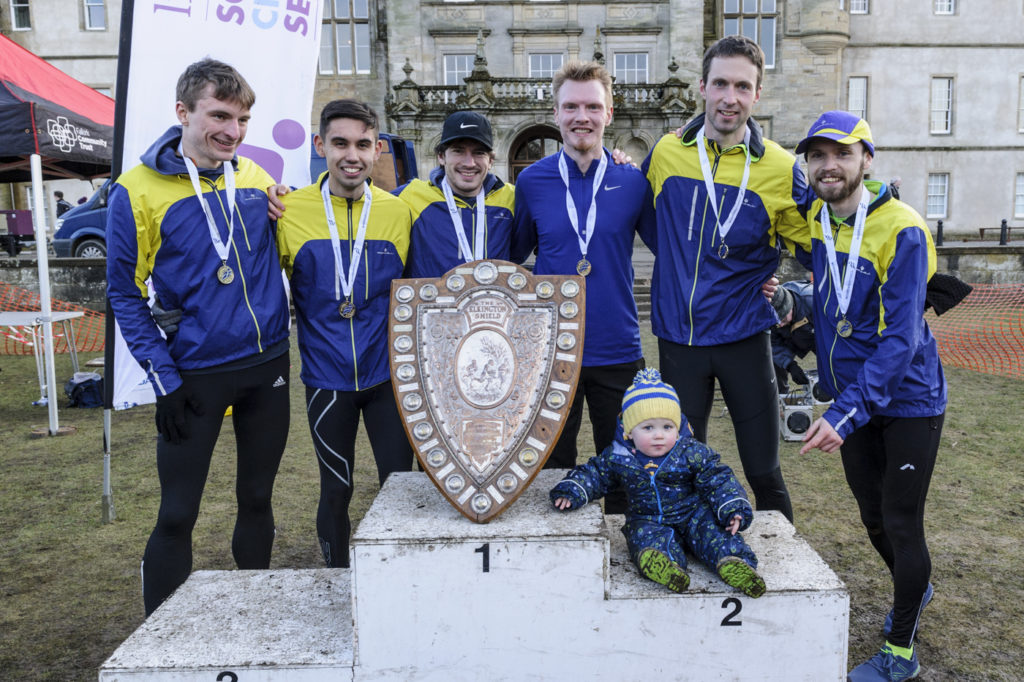 'I am 32 now and my wee boy was watching. He's only two at the moment so he won't remember it I don't suppose but I can always tell him about it!
'You watch the events in Berlin and it just makes you want to get out there and run again and compete. Obviously we are not at that level, but I enjoyed watching it and it definitely inspired me for Sunday.'
Young Findlay Hay 'photobombed' Central's celebrations at Callendar Park last February when the Senior Men won team gold for the eighth successive year.
His dad will more than likely be the anchor for another cross country season for Derek Easton's squad.
'I don't race as much now, I guess you have commitments and priorities as you get older and my wife is training for the Berlin Marathon so we sometimes have to take it in turns going out for a run,' he added.
'But I will look to do the cross country season again. At Central AC, we're very keen to try and keep winning team titles but we've maybe not quite got the depth we had three or four years ago. We will keep working on that to get some athletes back out there.'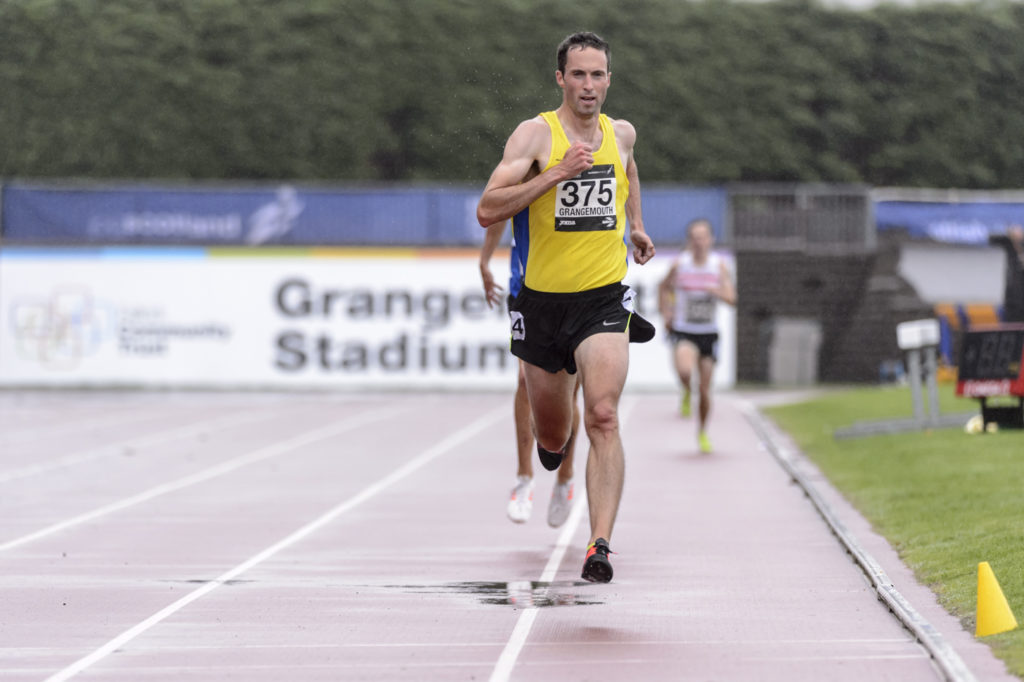 Tags: Alastair Hay, Central AC, FPSG Senior Champs