Stage set for FPSG Seniors – with live stream and live results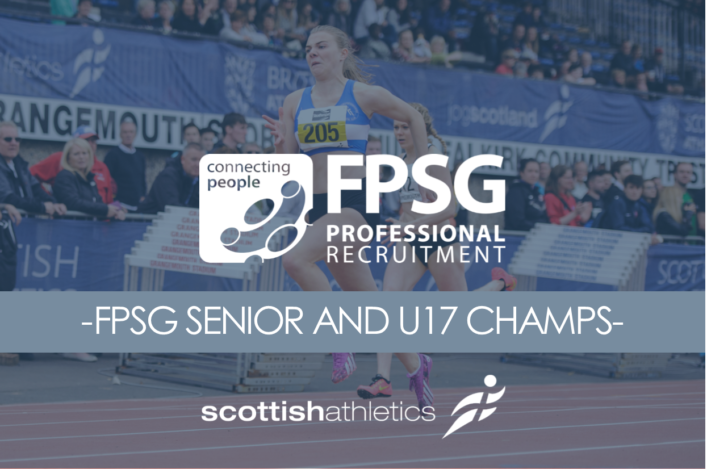 Sprint action from the 2017 Champs at Grangemouth (photo by Bobby Gavin)
Start-lists, timetable online (LIVE RESULTS on Saturday and Sunday)
Neil Gourley will look to put Berlin selection disappointment behind him at the FPSG Scottish Senior Champs this weekend.
The Athletics World Cup bronze medallist is one of a number of top names who are set to compete with that list including the likes of Chris Bennett and Kirsten McAslan – direct from the European Champs – as well as Grant Plenderleith, Mhairi Hendry, Rachel Hunter, Sol Sweeney, Mhairi Maclennan, Alisha Rees, Heather Paton, Jax Thoirs, Holly McArthur and Michael Olsen.
Of course, the likes of Jake Wightman, Beth Dobbin, Jemma Reekie, Nikki Manson, David Smith and Allan Smith have all been recent supporters of the Senior Champs but will be otherwise engaged this year – competing at the European Championships!
Gourley will head for Grangemouth after missing out on Germany and is among a remarkable 409 athletes entered for the Seniors event in Scotland – with the Giffnock North AC athlete looking favourite for the 1500m, although he is also entered for the 800m.
Prize pot performance standards (on left side of page)
A £2000 prize pot for certain standards has tempted a handful of Scotland's best athletes with 3.41 required in the 1500m.
'I've never won a Scottish Senior title before so I am looking to try and correct that,' said Neil.
'I'm not sure I will be looking to do an 800m-1500m double at this stage of the season and with the Birmingham Diamond League coming up afterwards. But I am looking forward to racing again in Scotland.'
The 22 percent rise in entries on last year reflects a feelgood factor inspired by 17 Scots in the British team for the Europeans and the 409 figure is the best for many years.
Live stream footage will be provided on both days from the combined programme for Seniors and U17s by Vinco.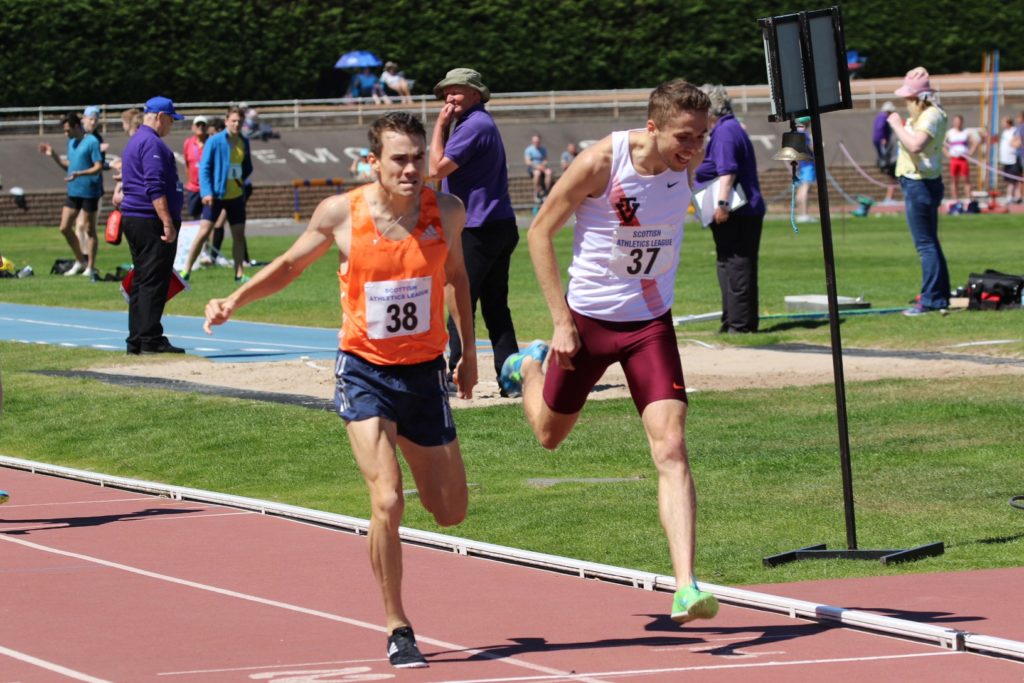 Neil Gourley raced Chris O'Hare are Grangemouth over 800m in June (photo by Alex Barr)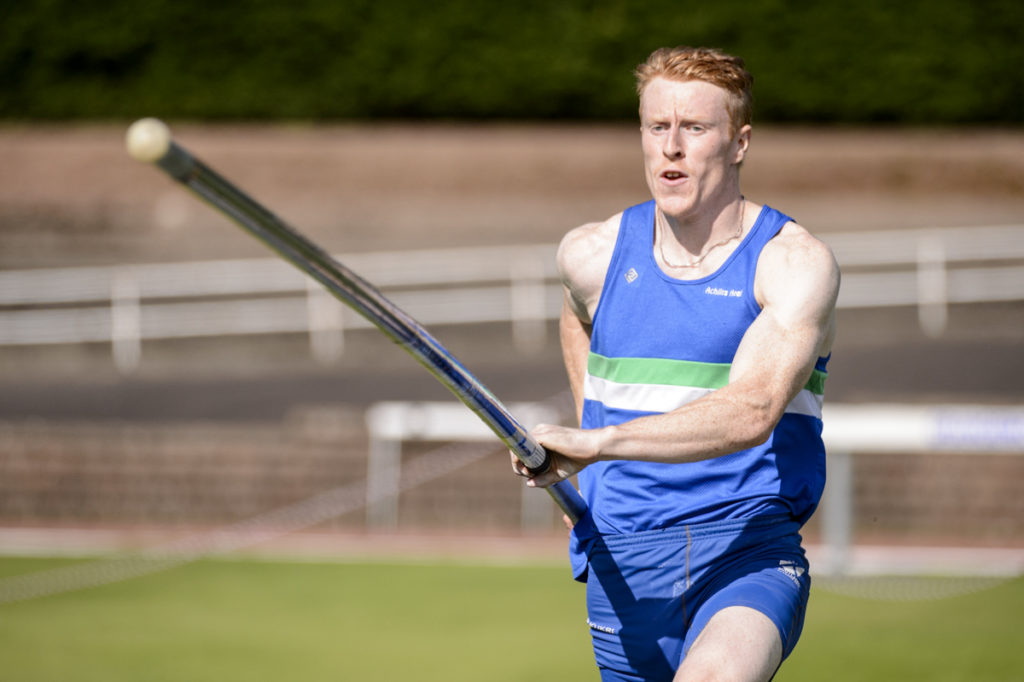 Jax Thoirs in action last year at Grangemouth (photo by Bobby Gavin)
'In order to stimulate interest, this year we decided to put up a £2000 prize pot for athletes if they can deliver on certain performance standards,' said scottishathletics chief executive, Mark Munro.
'Our understanding is that the likes of Neil Gourley, Chris Bennett, Kirsten McAslan, perhaps Kirsty Law, Grant Plenderleith, Mhairi Hendry and Rachel Hunter may be chasing down the pot.
'The prize will be shared  amongst those achieving standards – if it's only one athlete then they take the full pot. If nobody wins, it will double for 2019!
'Regardless of how that unfolds, we appreciate the efforts of our best athletes to be in Grangemouth – with two or three others who competed last year at the Seniors now having full commitments in Berlin!
'However, it is not all about the top end athletes and we are looking forward to witnessing some close battles all weekend. Bigger numbers in the Seniors brings greater depth in many events.'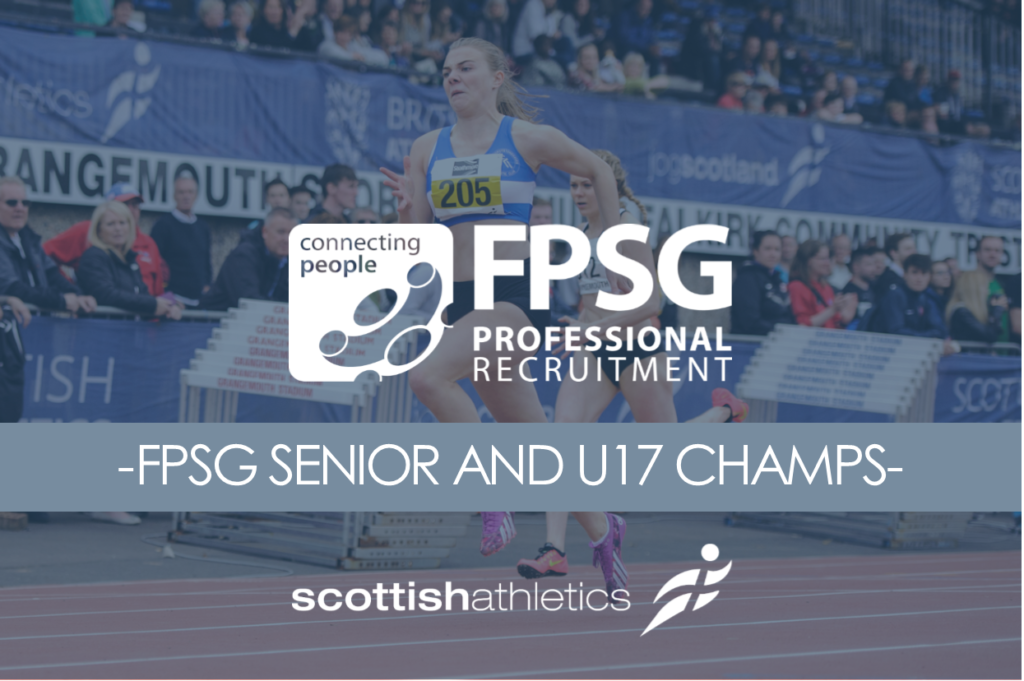 Tags: FPSG Seniors and U17s, Grangemouth, Mark Munro, Neil Gourley, Vinco