#SALSuper17 European Championships preview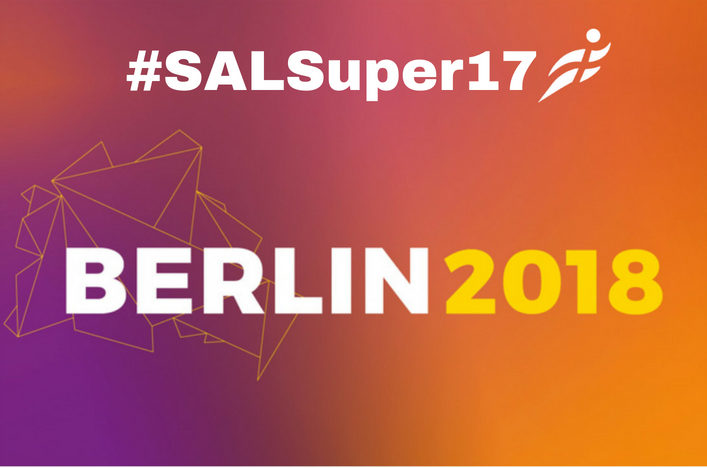 #SALSuper17 Record representation for Berlin
By Peter Jardine, Head of Communications
Six years ago, four Scots competed at the European Championships in Helsinki.
The Olympics in London were just around the corner as Eilidh Doyle, Lee McConnell, Lynsey Sharp and Mark Dry took to the track and field in the stadium in Finland.
Take a moment just to consider that figure and it becomes quite a thought as our #SALSuper17 prepare for action in Berlin.
The biggest-ever Scottish representation in a GB and NI team for a European Championships (by some distance, with 11 the previous best) are ready to step into competition at a high level after stepping up to the plate.
It's a marvellous achievement in selection terms and while the focus will now turn towards performances in Berlin, the achievement thus far should not be under-estimated.
With another three or four athletes having been very close to selection, and the likes of Andy Butchart, Jax Thoirs, Emma Nuttall, Rachel Hunter and Callum Hawkins not in the frame for various reasons, it is reasonable to argue there are at least 25 Scots we can place in the upper echelon of athletics in European terms.
Not necessarily all medal contenders, granted, but still at a very high level and, remember, only the top two at the British Champs were guaranteed selection (if they had achieved standards) plus one discretionary place. So making British teams is no mean feat in itself.
Come the WPA Europeans back in Berlin from 20-26 August and another eight Scottish Para athletes will be involved, adding to that international contingent.
'Coaches and clubs deserve immense credit' – Mark Munro
BBC Report on Berlin 2018 European Champs Team

Did you catch BBC SCOTLAND's report on the Berlin 2018 SAL SUPER 17? Here it is, featuring JEMMA REEKIE on her first senior GB championships appearance, and scottishathletics CEO MARK MUNRO on the 'winning mindset' of Scottish athletes. Also featuring LAURA MUIR and EILIDH DOYLE. Thanks to BBC Scotland News/BBC Sport Scotland for sharing the video.

Posted by Scottish Athletics on Friday, 27 July 2018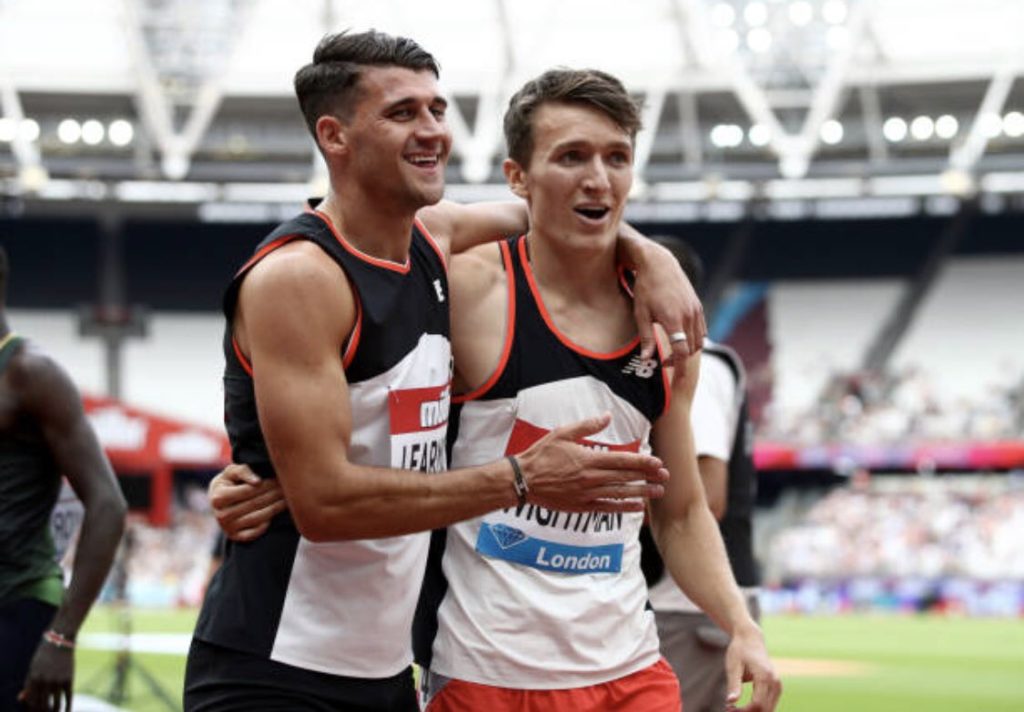 Guy Learmonth and Jake Wightman – Berlin-bound
How has it happened?
Individual athletes and coaches have 'raised their game' for sure. And feeling part of something bigger is more than likely also a contributory factor.
Time and again now in interviews, our top athletes are talking about feeling inspired and motivated by each other; seeing results and performances and wanting to grab a piece of the action.
We are watching that being traced back down the pathway, too. Think of the past three European U20 Championships bearing witness to Scottish golds at 1500m for Jake Wightman, Josh Kerr and Jemma Reekie and now Jake and Jemma are with the team for Berlin alongside established National Record holders, Laura Muir and Chris O'Hare.
Our clubs are also in a far better place than they were immediately prior to Helsinki and London in 2012 and, in general terms, we'd like to think scottishathletics and athletics in Scotland currently knows the 'direction of travel' and the aspirations being set.
Clubs can see hard work paying off for athletes and it is helping to create a more professional approach which stimulates performance.
Galvanised might be the word and this week we're thrilled with the response to the FPSG Senior Champs at Grangemouth with no fewer than 409 entries for the Seniors – the best for many years and a rise of 22 percent. It is hugely encouraging.
That will create better competition that weekend, introduce heats where sometimes there have been straight finals, and with some of our very best athletes motivated by a £2000 prize pot, it will be harder to top the podium than in recent years. Another positive.
In fact, and returning to Berlin and #SALSuper17, three or four of those selected have made plans to head from Germany to Grangemouth after they have competed at the Europeans.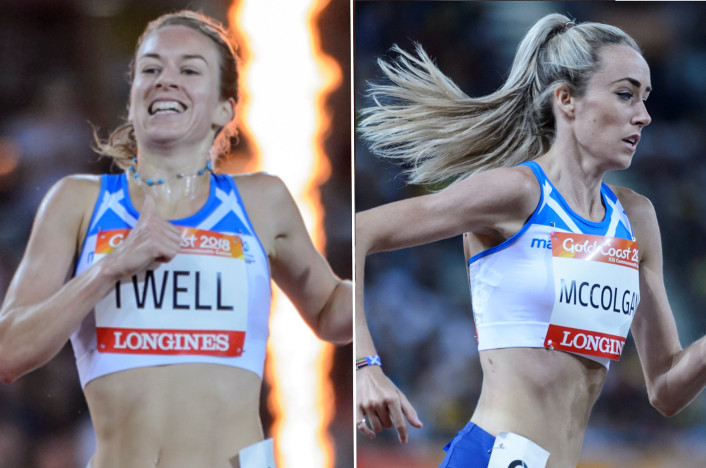 Steph Twell and Eilish McColgan once again both contest the 5000m – this time in GB colours
Looking at the team it's also great to see how the spread has widened from the recent strength in endurance.
There are two 400m hurdlers in Eilidh Doyle and Kirsten McAslan; three high jumpers in David Smith, Nikki Manson and Allan Smith; two throwers in Chris Bennett and Kirsty Law.
Beth Dobbin has created a ripple with her tremendous performances at 200m and Zoey Clark posted another big PB en route to her 4 x 400m Relay place, only just missing one of the individual slots. This is progress for the sprints with Grant Plenderleith, after racing at the World indoors, having gone close, too.
So green shoots are appearing in various places and it feels so encouraging alongside the traditional recent strength in endurance which includes those four athletes at 1500m, Guy Learmonth and Lynsey Sharp in the 800m and Steph Twell and Eilish McColgan in the 5000m.
Consider some of the other compelling story-lines: Eilidh Doyle making her fifth appearance at a European Champs after first competing in Barcelona in 2010 and then Helsinki, Zurich and Amsterdam; training partners Muir and Reekie in the same event; Kirsty Law crowning her long career which includes so many Scottish titles; Dobbin over-coming the adversity of epilepsy; Bennett (and one or two others like Chris O'Hare) looking for redemption after Gold Coast 2018 disappointment.
We will endeavour to keep you up to date on them all across the course of next week and my colleague, Sue Gyford, will be in Berlin for the latter stages of the event.
With so many athletes involved, we don't anticipate being able to do daily updates on the website but our social media should keep pace with each and every performance.
We never had this 'problem' in 2012 . . .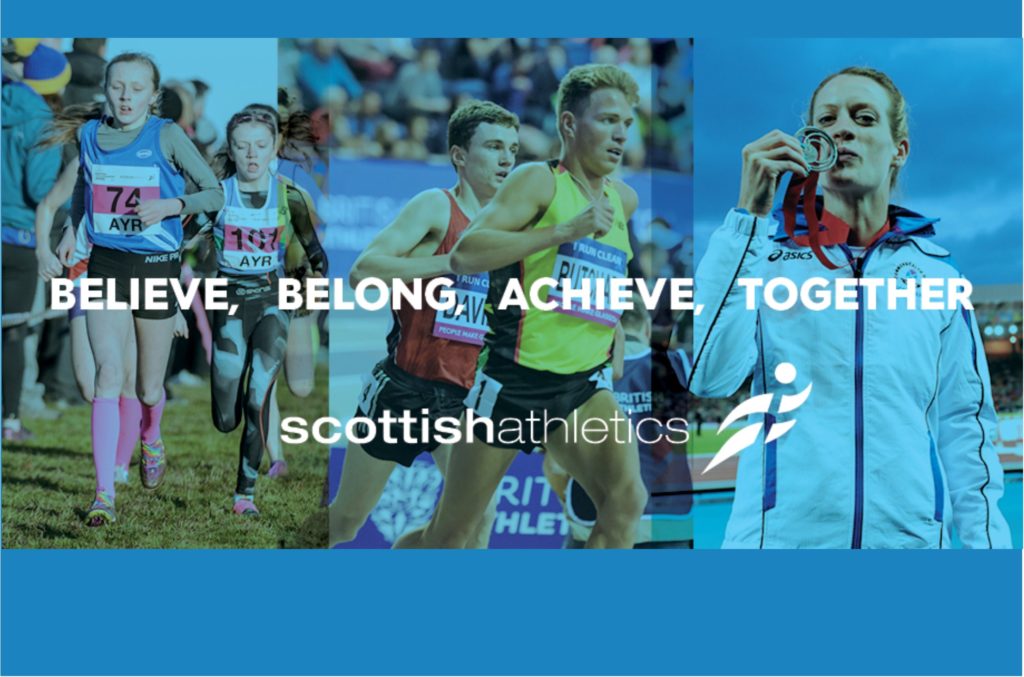 Tags: #SALSuper17, Allan Smith, Berlin, Beth Dobbin, Chris Bennett, Chris O'Hare, David Smith, Eilidh Doyle, Eilish McColgan, European Championships, Guy Learmonth, Jake Wightman, Jemma Reekie, Kirsten McAslan, Kirsty Law, Laura Muir, Lynsey Sharp, Nikki Manson, Steph Twell, Zoey Clark