'SUPERteams is a great development event' – Colin Hutchison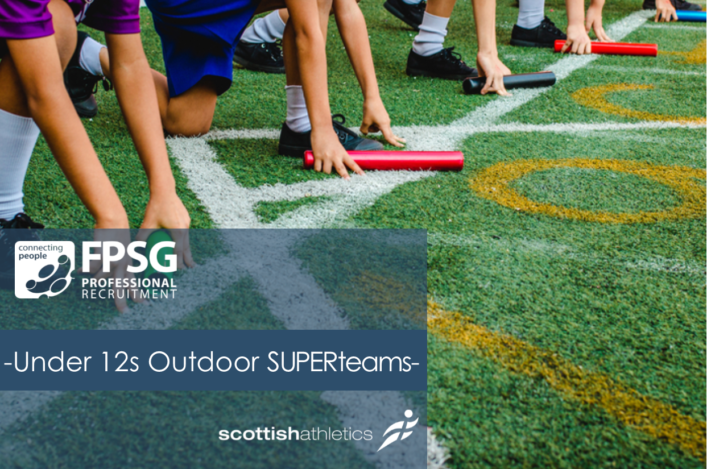 Start-lists and timetable on our Events section (on left-hand side)
After another record -breaking weekend for Scottish athletes internationally last week, attention this weekend shifts to the next domestic event on the FPSG Outdoor Season and an altogether different focus!
The FPSG scottishathletics U12 12 Outdoor SUPERteams event is now a format familiar to most within athletics in Scotland.
And the George Duncan Arena in Perth will be a very busy venue with no fewer than 106 teams of four athletes entered from clubs the length and breadth of the country with thus more than 400 young athletes set to enjoy what for many is a first taste of competition.
But development is really the main focus with each youngster having the chance to try three individual events as well as a relay.
'With the emphasis of SUPERteams on enjoyment, the development of young athletes and competing as a team, and less on medals, this is a unique yet another outstanding advert for athletics in Scotland,' said Colin Hutchison, scottishathletics Head of Development.
'The George Duncan Athletics Arena is the venue chosen for this years event and with a huge number of teams involved I'm sure  there will be a great atmosphere in the stadium in Perth.
'Athletes will compete across four events: 75m sprint; 4 x 100m relay; turbo javelin; and long jump with breaks built in to accommodate recovery and preparation time for the teams next scheduled events.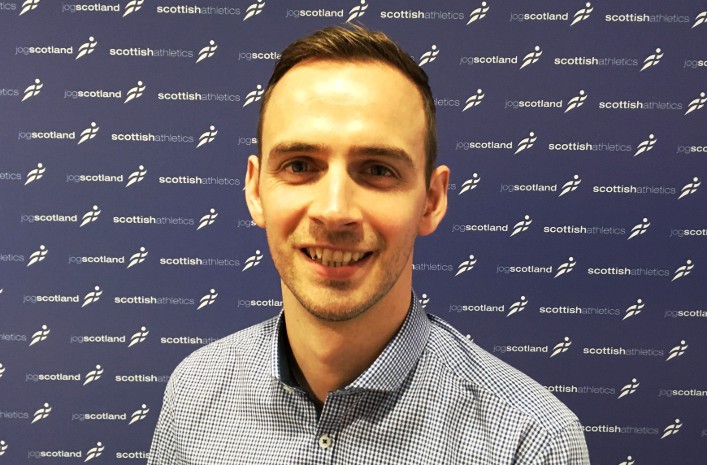 Colin Hutchison – big thank-you to clubs for supporting our FPSG SUPERteams event for U12s
'As always, we are extremely grateful to the clubs, team managers, parents and officials who continue to make this one of the highlights on the domestic calendar.
'The FPSG SUPERteams remains a great event for developing our young athletes and without the support of the aforementioned it wouldn't be possible to make the event the success it has been and we're sure that will be repeated on Saturday.
'Good luck to all the teams competing this weekend, have fun and enjoy the experience!'
*In terms of our media channels, it may be worth us explaining a 'policy' around the SUPERteams.
We believe the right place for coverage of this event is clubs websites and club social media rather than across our National Governing Body channels. We don't do SUPERteams pictures or video.
Given it is a development event, while we understand the competitive nature of it on the day, we don't feel it is necessary or appropriate for us to significantly push the winners.

Tags: Colin Hutchison, Development, FPSG Outdoor Season, Perth