Chris claims 1500m win in Oslo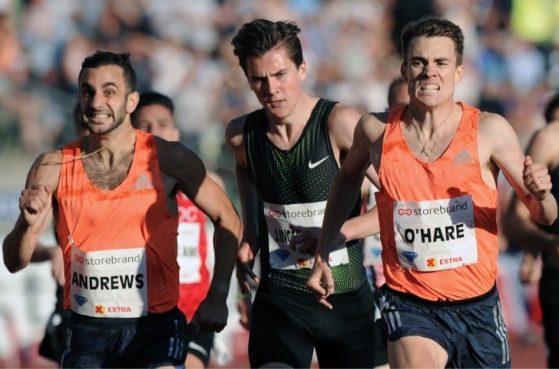 Photo by Mark Shearman
British Athletics website report
Chris O'Hare posted another significant victory on his impressive CV as he won the 1500m race in the Diamond League meet in Oslo.
It was a second consecutive Scottish win of this particular Bislett Games race as, one year on  after Jake Wightman finished first, Chris claimed the win an exciting race, clocking 3:35.96 for a Season's Best.
With the sell-out crowd on their feet, USA's Robby Andrews was second in 3:36.05 and home favourite Jakob Ingebrigtsen third, the 17-year-old running a 3:36.06 PB.
'I felt good,' said O'Hare.
'I've had a rough six months after a great indoor season as I've been injured, so it's been a tough road back. I wasn't invited into the Dream Mile so I wanted to prove myself and I did. I had to go hard in the last 150m and try to stay smooth.
'It feels good to win. Good to be back physically where I can run the first 200 metres without feeling rubbish like I did in Rome. It's been a good week and I'm just happy to be back winning.'
The Dream Mile was won by world 1500m champion Elijah Manangoi in 3:56.95, with Wightman ninth in 3:59.15.
'I don't feel very sharp at all,' said Jake. 'I thought it was a race that anyone could win. I tried to get into a good position but I couldn't do anything with it.  I need to get racing and it will come.
'I was hoping for better run but the pace was so slow from the start that I knew it was going to be a burn at the end. I would have preferred a consistent faster pace.
'It would have been nice to have had a couple of races before this that this is a nice place to start. My next race is a 1K in Stockholm on Sunday.'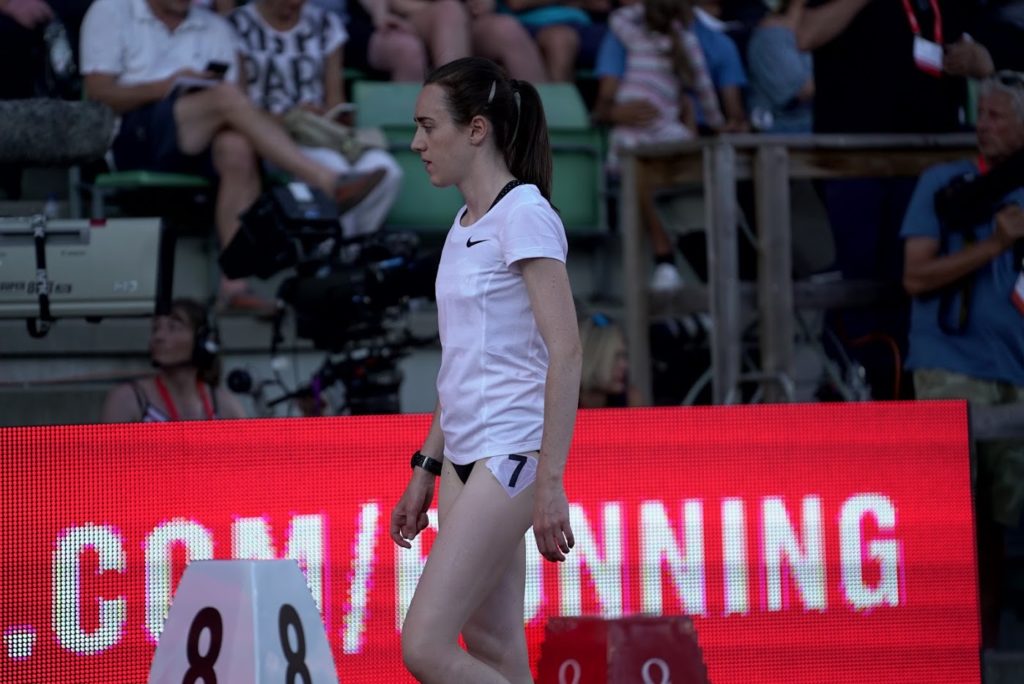 Photo courtesy of IAAF Diamond League
Laura Muir had another sub-2 minutes 800 run with 1,59.09 in only her second race of the 2018 outdoor season. Laura came home in fifth place in a race won at 1.57.25 by Caster Semenya.
'I would have liked to have been a bit faster and to have dipped under 1:59 but it was my first outdoor 800 in the best part of a year,' said Laura.
'And it was the second fastest 800 I've ever run.  Pleased with that and looking forward to building on it.'
Muir, of course, is now full-time after completing her vet medicine studies at Glasgow University
'It's only been two weeks but it certainly took some pressure off my shoulders – although I am still trying to catch up on my sleep from the exams. But it's certainly nice not to have that burden  and to be able to concentrate on athletics for the summer.'
With thanks to Stuart Weir in Oslo
Tags: Chris O'Hare, Diamond Leauge, Jake Wightman, Laura Muir, Norway, Olso