Night of the 10,000m PBs; Throws GP; O'Hare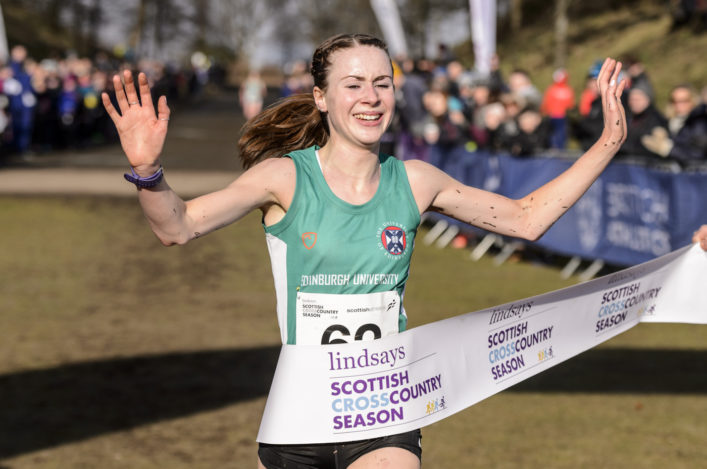 Mhairi Maclennan wins the Lindsays National XC at Falkirk (photo by Bobby Gavin)
There was a fine performance over 10,000m on the track in London on Saturday night by Lindsays National XC winner, Mhairi Maclennan.
Mhairi took more than a minute off her PB to clock 33.18 to finish 26th in the European Cup/British Champs Women's A race.
Luke Traynor was at 29.20.32 to place fourth of the Brits in the European Cup men's team who took silver medals and sixth in the British Champs, with the Giffnock North athlete placed 28th.
Just ahead of Traynor in 27th place, the top Scot in the race was Luke Caldwell with a run of 29.18.17. Logan Rees of Fife was in the Men's B race and came away with a PB by a few seconds for 10,000m on the track of 29.55.67.
Among others to race in London were Will Mackay, Tom Martyn, Neil Renault, James Donald, Michelle Sandison and Fionnuala Ross.
It's not too often three Scottish men run under 30 minutes on the same evening for 10,000m on the track so the continued progress of the event seems clear while Mhairi's run took her into the top 20 in the all-time list.
+++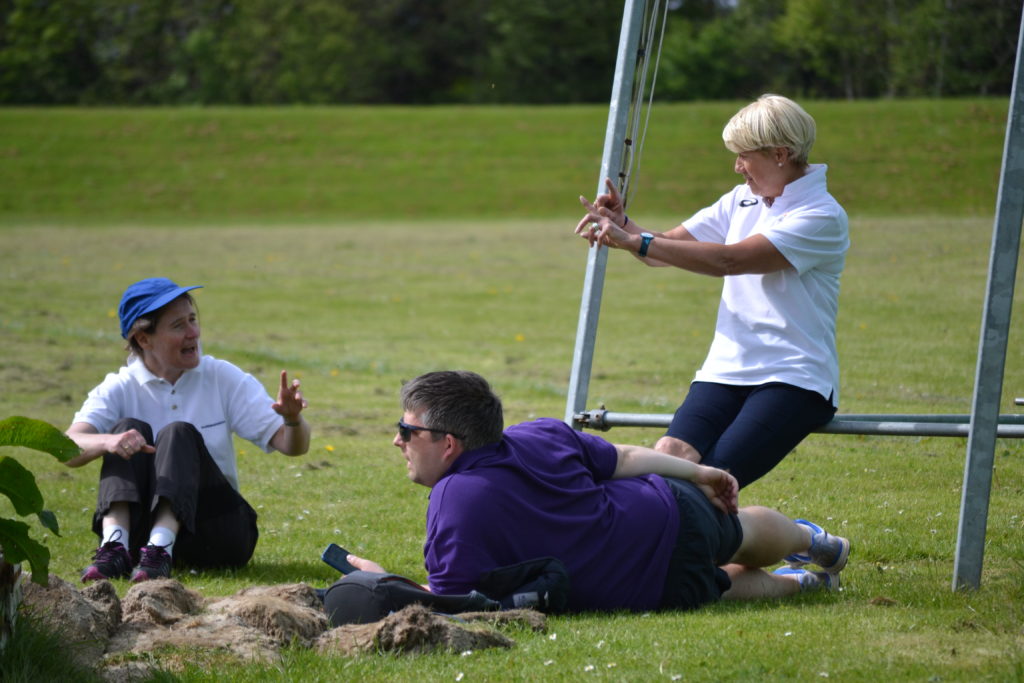 RESULTS (scroll down the page on left)
For the second scottishathletics Throws GP event and the first at Livingston for this year, there were warm and dry conditions.
And those benign conditions helped many competing to record a large number of PB and SB performances across all events and age groups.
There was once again strong support for this Event Specific approach with the Throws GP attracting 198 athletes to compete.
The breakdown was as follows: Seated Throws 13 in 4 events; Javelin 45; Discus 57; Hammer 35; Shot 48
All involved would like to forward their thanks to the scottishathletics Officials without whom there would be no event. Thanks, too, to Neil Boyle and his staff at Craigswood Stadium in Livingston.
The remaining GP dates are June 23 and September 8 – both of those back at Livingston.
ENTER now for Throws GP on June 23
With thanks to Jim Green
+++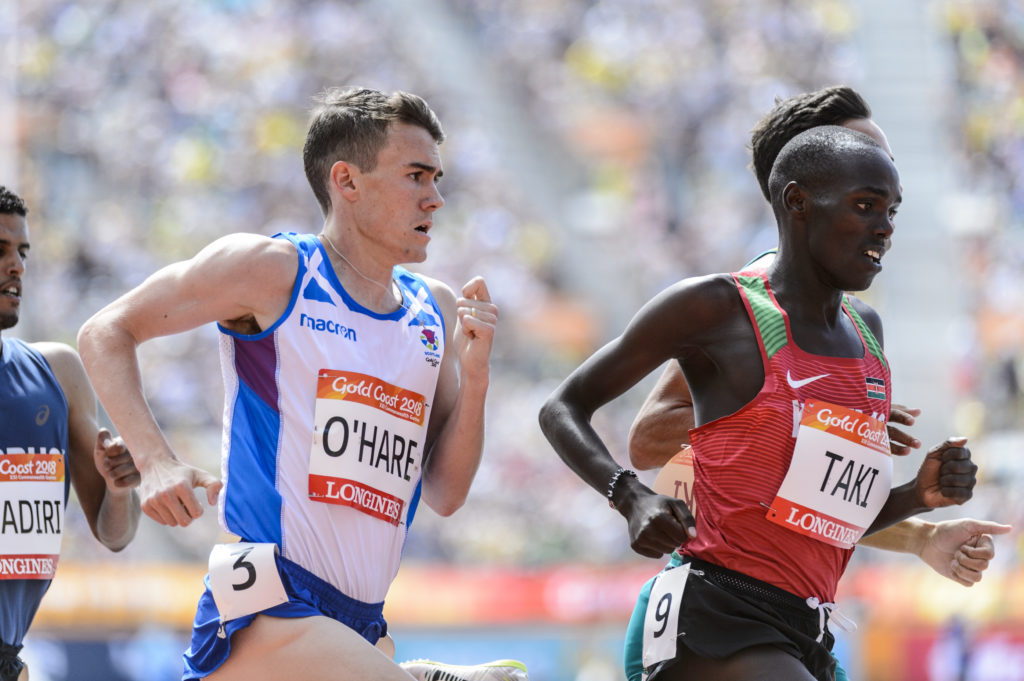 It was good to see Chris O'Hare's name back among the results from across the Atlantic – with the Gold Coast 2018 1500m finalist back in action.
And Chris took a second place in the adidas Boost Games in Boston with a mile run of 3.57.17 that saw him come home just behind American Drew Hunter.
A couple of days earlier, Lynsey Sharp was third over 800m in Los Angeles with a run of 2.03.85.
On the roads, Scotland internationals and North athletes Kenny Wilson and Jenny Bannerman raced the Great Manchester 10k with Kenny at 31.19 and Jenny at 37.00.
Tags: 000m PBs, Chris O'Hare, Livingston, Luke Traynor, Lynsey Sharp, Mhairi Maclennan, Night of the 10, Officials, Throws GP