Athletes prepare for Inter-Counties XC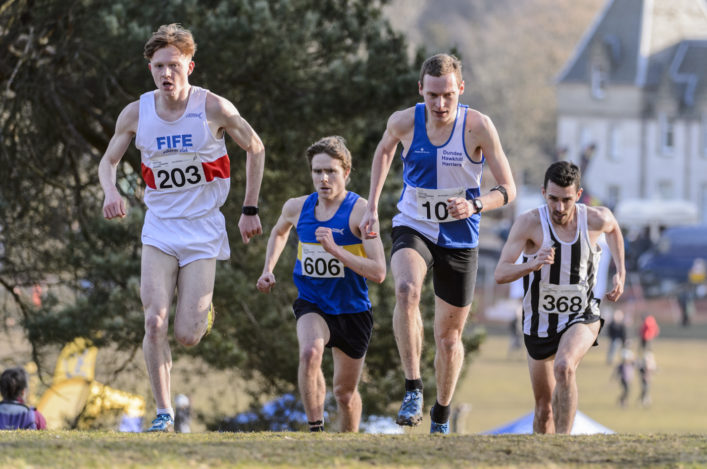 Logan Rees (Fife vest) and Lachlan Oates (Shettleston vest) are set to race again at the Inter-Counties XC at Loughborough (pictured here at the Lindsays National XC by Bobby Gavin)
Copy of Scotland Inter Counties CC 2018
The cross country season is close to completion and the Inter-Counties event this weekend marks the conclusion of the Scottish XC Grand Prix.
That's for Senior athletes but those from all ages will head to Loughborough looking to make significant impact on the last fixture of the British Cross Challenge Series
In fact, a total of 81 athletes are listed to compete for their Scottish Districts on Saturday at Prestwold Hall.
We commend those athletes and their coaches for taking the opportunity to test themselves in the deeper competition presented by the Inter-Counties.
Among the Seniors names listed are the likes of Lachlan Oates, Steph Pennycook, Michelle Sandison and Kayleigh Jarrett – the latter the Metro Aberdeen runner celebrating a first Scotland call-up recently for the Home Countries event later this month.
And the East Men look strong at Senior level with four of the top ten from the Lindsays National XC at Falkirk set to race this weekend: Logan Rees, Alastair Hay, Will Mackay and Aidan Thompson.
It's the last round of our Cross Country GP and Pennycook and Oates are the leaders in the tables (after five events).
At U20 level, the East Women's team looks particularly strong with Naomi Lang, Kate Gallagher, Clare Stewart, Lauren Dickson and Anisha Badial with a good geographical spread of clubs represented there.
The athletes competing for their Districts are listed in the download.
Copy of Scotland Inter Counties CC 2018
And there is more information on the Inter-Counties event page on the UK Athletics website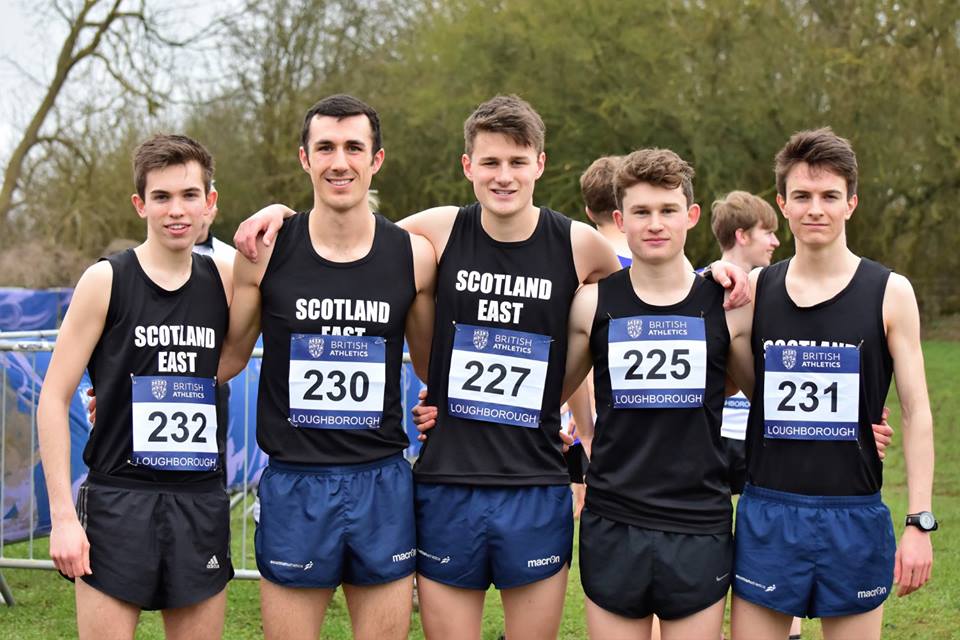 Scotland East U20 Men took gold at the Inter-Counties 12 months ago
Tags: British Cross Challenge Series, Inter-Counties XC, Loughborough, Prestwold Hall