Eilish McColgan and Steph Twell in focus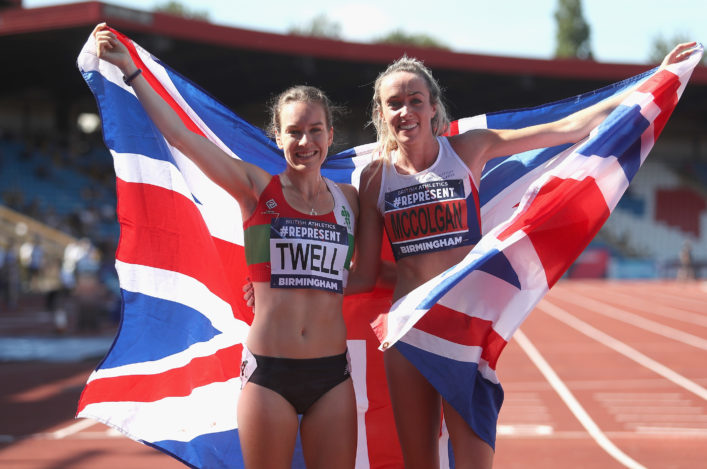 The Gold Coast 2018 Commonwealth Games are now only two months away!
Team Scotland athletes are in various stages of preparation, in different locations, as they work with their coaches to seek to peak in Australia in early April.
We're looking maintain the Gold Coast 2018 Countdown momentum on here with selected features on our athletes.
Here, we look at two different pieces with 5000m runners Eilish McColgan and Steph Twell  . . .
+++
Eilish produces a weekly video blog (vlog) during her training and has just returned to Europe after a spell in Kenya. Check our the video footage – with a cameo role for one Derek Rae!
'From sunrise to sunset, life in Kenya revolves around training and getting the best out of it,' said Eilish (who finished third in Madrid IAAF 1500m event on Thursday night with indoor PB of 4.08.07.)
'This week my Vlog follows a day in my life, showing how we spend our time living the Kenyan way of run, eat, sleep, repeat! Three weeks has flown by and I've loved every minute of it!'
+++
Steph Twell, meanwhile, has been over in South Africa working in the same group as Jake Wightman – and her new coach, Geoff Wightman.
Steph ended a 16-year association with Mick Woods around the turn of the year to make the change as she looks ahead to Gold Coast 2018 and beyond.
'I didn't know Geoff that well and only knew that he coached Jake,' said Steph,  (who started her indoor season in fine style in Boston on Saturday with a 3000m PB indoors of 8.40.31 for third place).
'But once I met him, and the more I thought about it, the more it made sense.
'Geoff has a 4:01 mile best to his name as well as a 2:13 marathon. His wife, Susan, was also a very good half marathon and marathon runner. The familiarity and knowledge of both distances is evident – and it was a simple conversation from there.
'We talked about running, my experiences over the previous 18 months, my results. We hit on a lot of common ground in both the way I was thinking and the way he coaches.'
Chris Rainsford of Left Spike fanzine interviewed the Scot. Read it on leftspikefanzine.com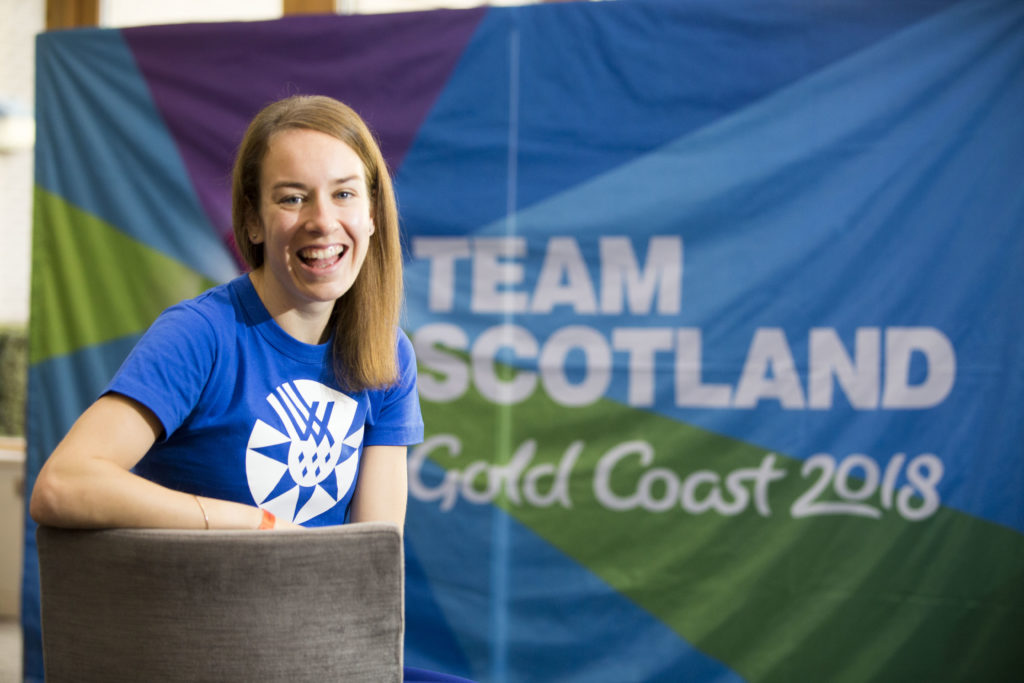 Tags: Eilish McColgan, Gold Coast 2018, Steph Twell, Team Scotland