Scots all set for Antrim International and Celtic XC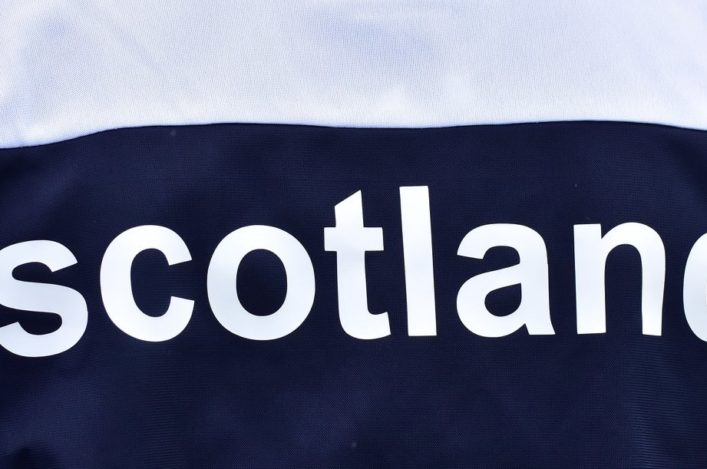 Event info on Athletics Northern Ireland website
Scotland teams are making their final preparations for the Celtic XC at the Antrim International Cross Country event in Northern Ireland on Saturday (January 6).
No fewer than 28 athletes have been selected to wear Scotland vests for the races at the Greenmount Campus in Antirm, which is part of the British Cross Challenge series.
Three men and three women have been picked at Senior level and they race in the British Cross Challenge series main events at Antrim, while the Celtic XC competition is incorporated into the races at age group level while the U23s compete in the Senior races, also.
Among the Senior Men, the Scotland trio of Luke Traynor, Andy Douglas and Lachlan Oates were all in action in different road races over the Hogmanay/New Year holiday and those performances feature in our Weekend Round-up story.
Among the opposition for that trio will be the familiar face of Kristian Jones of Dundee Hawkhill in the colours of Wales. The Scotland Senior women – Rebecca Burns and Fiona Brian – will come up against Shettleston's Fionnuala Ross, who has been selected for Northern Ireland and Ulster.
There have been a couple of additions since the original selections were made – with Laura Stark of Kilbarchan/Edinburgh Uni Hare and Hounds stepping into the U20 Women's team and Kristof Hornyik of Dundee Hawkhill picked for the U17 Men. Congratulations to both athletes and their families, coaches and clubs on the selection.
Welsh Athletics team selection announcement
Northern Ireland and Ulster selection announcement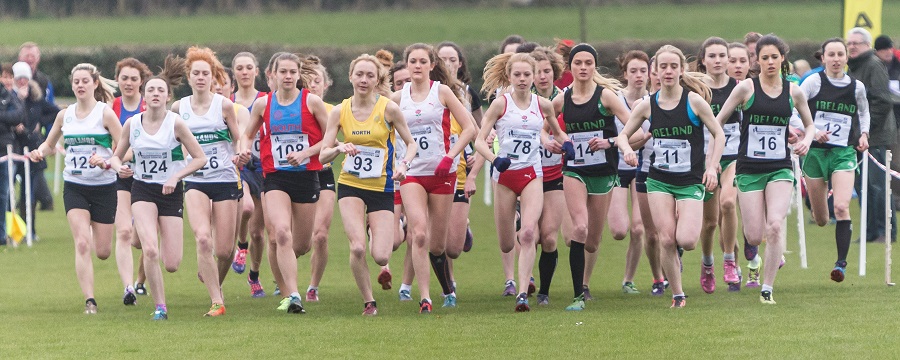 Action from the Women's race in Antrim a couple of years ago
It's an exciting moment for all selected across all the ages with the U17 age bracket, especially, featuring those athletes chosen for international duty for the first time, certainly at cross country.
Looking through the list there are a number of clubs represented and we feel sure it will be particularly encouraging for those at the likes of Ross County, Gala Harriers, Ayr Seaforth, Garscube Harriers and Banchory Stonehaven.
Scotland selections for Antrim Cross Country on Saturday 6 January:
Seniors: Andy Douglas (Inverclyde), Luke Traynor (Giffnock North), Lachlan Oates (Shettleston); Rebecca Burns (Edinburgh AC), Fiona Brian (Metro Aberdeen)
U23 Men: Aidan Thompson (Central AC), Craig Jardine (Cambuslang Harriers), Ross Gollan (Glasgow Uni), Euan Gillham (Kilbarchan AAC)
U20 Men: Gavin Smith (Cambuslang Harriers), Faisal Khurseed (Gala Harriers), Finlay Todd (Ross County), Drew Pollock (Cambuslang Harriers)
U17 Men: Jack Trainer (Garscube Harriers), Ben Sandilands (Fife AC), Jack Patton (Kilbarchan AAC), Kristof Hornyik (Dundee Hawkhill)
U23 Women: Annabel Simpson (Fife AC), Catriona Graves (Edinburgh Uni Hare and Hounds), Gillian Black (VP-Glasgow)
U20 Women: Eloise Walker (Edinburgh AC), Kate Gallagher (Central AC), Clare Stewart (Banchory Stonehaven), Laura Stark (Kilbarchan AAC)
U17 Women: Heather Barnes (Giffnock North), Cera Gemmell (Team East Lothian), Lily-Jane Evans-Haggerty (VP-Glasgow), Rosie Davidson (Ayr Seaforth)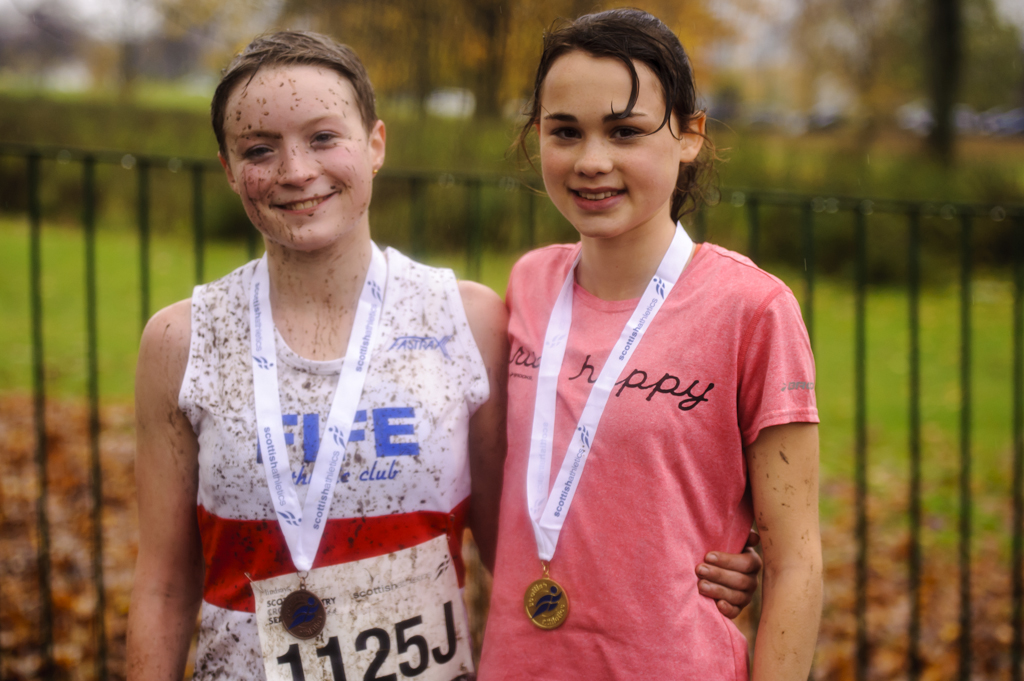 Annabel Simpson and Gillian Black team-up this weekend at U23 level (photo from November 2015 by Bobby Gavin)
Tags: Antrim International, British Cross Challenge, Celtic XC, Scotland