Coaching courses; Macdonald stand; Glasgow XC; Steph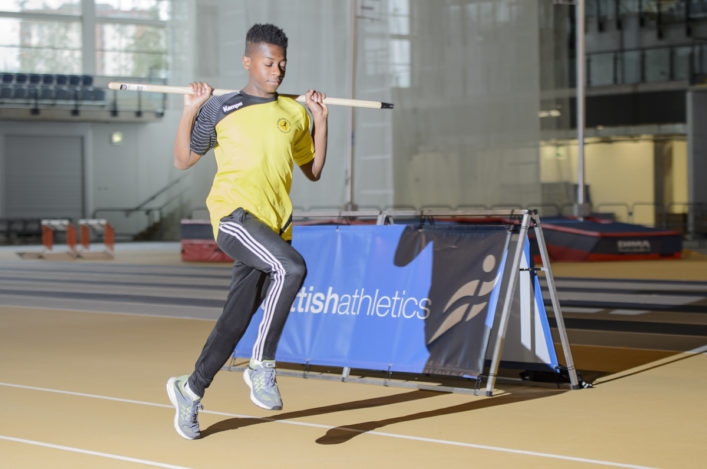 Coaching qualifications courses
The yearn to learn should never stop at scottishathletics and for our Scottish coaches – and that's how we want to 2018 to start for those at our clubs.
We're keen once again to highlight some of the on-going coach education opportunities which are coming up over the next few months – with opportunities available in venues as widespread as Motherwell, Kilmarnock, Glasgow, Stirling, Grangemouth, Aberdeen, Bonnyrigg, Livingston and Perth.
There are course at these venues during January, February and March and include Coaching Assistant, Jog Leader, Athletics Coach and Coach in Running Fitness.
These scheduled courses around the country will offer would-be coaches the chance to put a toe on the ladder in terms of education, or improve the skills for those who have already secured some qualifications.
All you have to do is follow our link to the Coach Qualifications page and then click on the specific course and location to find out more about that particular course and how to sign-up.
It's vital for the growth of the sport that athletes, clubs and parents engage in coach education and adding to the skills of the 'workforce' is definitely a huge target for  2018 for all at scottishathletics. We hope the various locations and course prove suitable and give people options.
List of forthcoming courses for early 2018
+++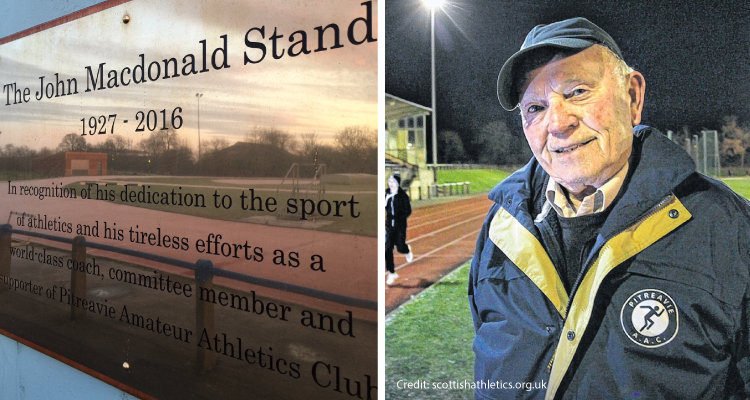 Photo via Pitreavie AAC Facebook.
Regular readers of PB magazine or followers of our social media channels will recognise our #peoplemakeathletics series.
The late John Macdonald definitely fitted that profile during a long and active coaching career in our sport and, while we don't have much more than the basic details, delighted via the Pitreavie AAC website and social media that there was a special ceremony last weekend in Dunfermline in memory of John.
The stand at Pitreavie has now been re-named in John's memory – a fitting gesture – and that took place prior to the club's Jingle Bell races.
Well done to all those involved at Pitreavie AAC.
The photo above shows the plaque at the John Macdonald stand at Pitreavie and acknowledged his 'dedication to the sport' and 'tireless efforts'.
+++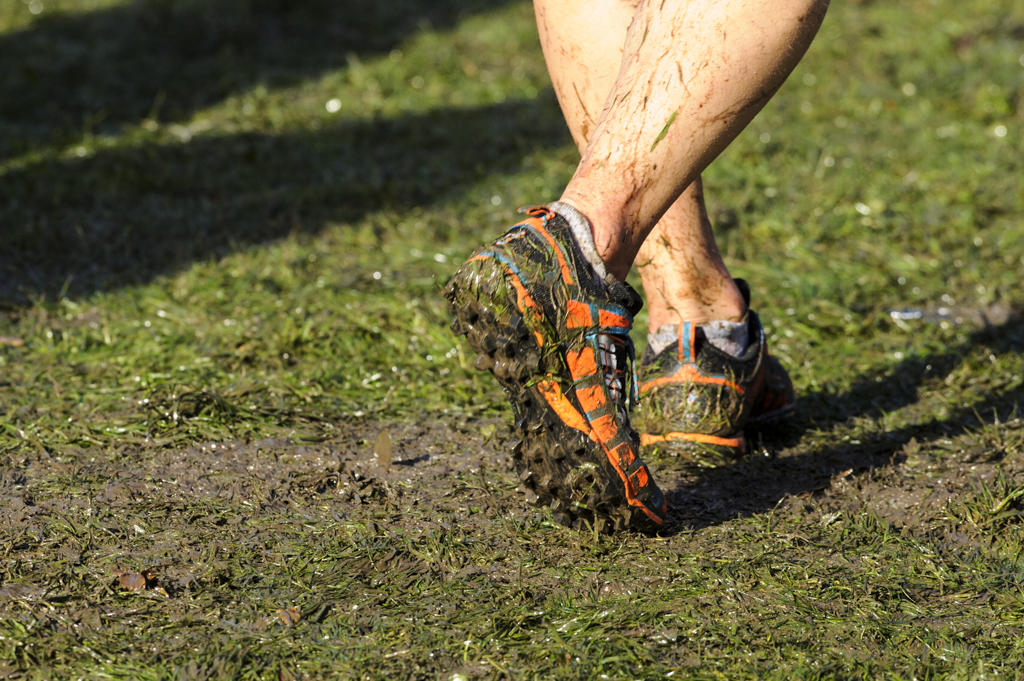 The Glasgow Athletics Association Endurance Group cross country training sessions are well underway for Winter 2017-2018.
Three of the six sessions planned have already taken place with those having attracted really good numbers to Bellahouston Park, Pollok Park and Tollcross Park.
So well worth noting just now that there is a Christmas holidays session coming up on the morning of Thursday 28 December as the first of the three remaining sessions, with the idea being to build fitness through the winter towards the Lindsays National XC at Falkirk in February. It is as Bellahouston Park that day, with the first rep at 10.30am.
These are the remaining dates: Thursday 28 December Bellahouston Park; Saturday 20 January Pollok Park; Saturday 10 February Tollcross Park
If you would like any further information, please email 
glasgowathleticsassociation@gmail.com
 +++
Photo by Jeff Holmes
Steph Twell has announced she has switched coaches to move from a long-standing association with Mick Woods to work with Geoff Wightman.
We understand the Commonwealth and European medallist, who is with Aldershot, Farnham and District, has worked with Mick for all of her career – around 17 years or so.
Steph tweeted: 'Privileged to have grown and developed through my athletic career so far alongside the outstanding Mick Woods. Now excited to continue to be a student of the sport alongside Geoff Wightman. Thanks Mick.' 
All at scottishathletics would like to out on record out thanks to Mick for all his hard work over a long number of years. And of course we wish Steph well working now with Geoff.
Tags: Bellahouston, Coaching Courses, Geoff Wightman, Glasgow XC, John MacDonald, Mick Woods, Pitreavie AAC, Steph Twell