British and Irish Masters XC; NCAA XC; Callum; Killie
Fiona Matheson – V55 winner in Derry (pictured here by Bobby Gavin at the British and Irish Masters XC in Glasgow last year)
Scotland teams were in action at the annual British and Irish Masters XC event in Derry over the weekend, competing under the auspices of the Scottish Veteran Harriers Club.
Individual medals are hard to come by in this event, with England always very strong, but there were three golds headed back across the Irish Sea to these shorts – including gold medal success for Garscube Harriers mother-and-daughter Katie and Ann White.
Fiona Matheson in the V55 age group was the other winner as Katie headed the Women's V35 race and her mum took gold in the V65 category.
Tony Martin of Falkland Trail Runners took a silver at V65 for the men with another silver at V60 for Alastair Walker.
Full Results are within the download above and we summarise the Scotland performances below (highlighting those who placed top 10):
Men:
V35: Scotland 4th; V40: Ian Reid 6th, Leon Johnson 9th, Scotland 3rd; V45 Bobby Quinn 4th,  Scott Brember 6th, Scotland 4th; V55: Scotland 5th; V60: Alastair Walker 2nd, Paul Thompson 6th, Alex Chisholm 10th, Scotland 2nd.
V65: Tony Martin 2nd, Frank Hurley 4th, Andrew McLinden 6th, Scotland 2nd; V70: Norman Baillie 5th, Colin Youngson 9th, Robert Young 10th, Scotland 2nd; V75  Jim Scobie 8th, Scotland 3rd.
Women:
V35: Katie White 1st, Michelle Sandison 4th, Scotland 2nd; V40: Lesley Chisholm 6th, Carol Parsons 7th, Scotland 3rd; V45: Scotland 4th; V50: Susan Ridley 3rd, Scotland 3rd; V55: Fiona Matheson 1st, Pamela McCrossan 8th, Yvonne Crilly 9th, Anne Howey  10th, Scotland 3rd.
V60: Jane Kerridge 7th, Innes Bracegirdle 8th, Scotland 3rd; V65: Ann White 1st, Linden Nicholson 7th, Jeanette Craig 8th, Scotland 2nd; V70: Liz Corbett 3rd, Margaret Robertson 8th, Anne Docherty 9th, Scotland 3rd.

The SVHC teams in Derry (photo via Twitter)
With thanks to Andy Law
+++
The American collegiate cross country finals – the NCAA XC – took place over the weekend with Scots in action in the races in both Division One and Division Two.
Edinburgh AC athlete Adam Craig will represent Scotland this Saturday at the British Cross Challenge event in Liverpool and he celebrated that selection with the best individual performance – Adam coming home 10th in the division two final in Evansville
Neil Gourley (207th) and Josh Kerr (224th) were in action in the division one final at Louisville, Kentucky. Back in the same division two race as Craig, Sean Fontana finished 68th and Ryan Thompson at 106th.  In the women's race, Shona Blades was 161st.
*Steph Twell is also Merseyside-bound later this week and the Rio Olympian took sixth place in an international  cross country race in Atapuerca in Spain.
+++
Callum Hawkins was in action in Holland on Sunday over the 15K distance in the Zevenheuvelenloop race.
Joshua Cheptegei delivered a superb performance to win in 41.17 and go within a couple of seconds of posting a new world record for the distance.
Callum for his part duly finished 10th after a hamstring niggle flared late in the race forcing him to ease down over the final kilometre.
*Annabel Simpson (Fife AC) went to the top of the Scottish 2017 rankings following her 10-mile road race debut at the Brampton to Carlisle event, the UK's oldest 10-miler dating back to 1952.
The Glenfarg athlete placed 30th overall, second female out of 581 finishers timed at 56.30,  six seconds behind women's winner Sophie Cowper (Rotherham). The pair go sixth and seventh in the 2017 UK rankings.
+++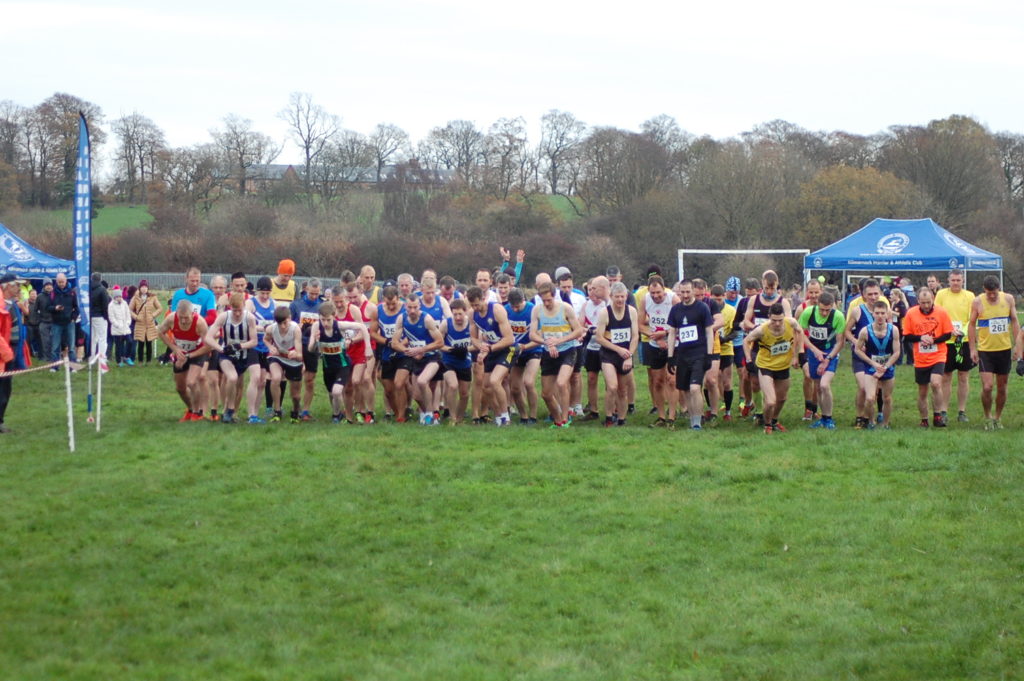 Looks like more than 250 athletes involved at the Roon the Country open XC event organised yesterday by Kilmarnock Harriers – with a number of U11s given their first taste of cross country!
There was significant support for the event from a number of other West District clubs and well done to those who competed and the volunteers involved in making this kind of event happen at grassroots level.
Provisional Results are now on the club website
Tags: Adam Craig, Annabel Simpson, British and Irish Masters XC International, Callum Hawkins, Kilmarnock Harriers, NCAA XC finals, Roon the Country, Scottish Veteran Harriers Club, Steph Twell