VIDEO: Interviews with Callum and Sammi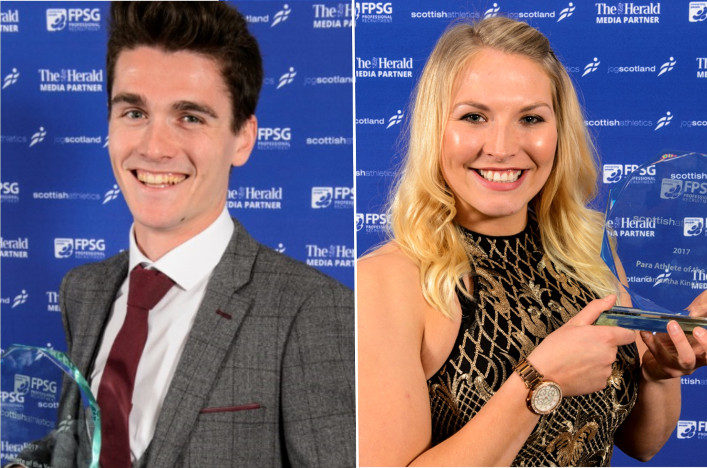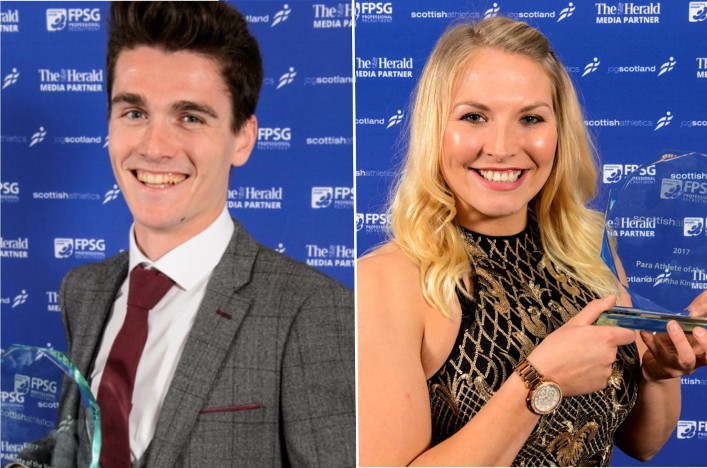 Callum Hawkins believes athletes must ensure they are in the right environment with the right support in order to perform to their best.
The FPSG Athlete of the Year spoke to scottishathletics in a special video interview to mark the moment as he became the first male athlete to win the coveted title since hurdler Allan Scott back in 2008.
'I think a happy athlete is a fast athlete,' said Callum.
'Whatever works, whatever you are comfortable with, whatever you can do, you have to make the best of the situation. I've had a lot of support from my club, my family and from scottishathletics and that's helped me reach the level I am at.'
Watch the full Callum Hawkins interview:
FPSG Para Athlete of the Year Sammi Kinghorn also spoke to us after collecting the award in Glasgow on Saturday night, after also being short-listed for the title won by Callum.
Sammi spoke to us about a #SALTogether factor pervading the sport in Scotland and feels that an integrated programme and Team Scotland at Glasgow 2014 helped in that regard.
'I think the Commonwealth Games helped a lot because before then we didn't have much opportunity to be together as a team or at an event,' said Sammi.
'We spent a lot of time together in 2014 and friendships came out of that which is great for us and good for the sport with Para and able-bodied athletes all supporting each other positively.'
Watch the full Sammi Kinghorn interview:
Tags: Callum Hawkins, FPSG Athlete of the Year, FPSG Awards Dinner, Sammi Kinghorn