National Academy welcomes new recruits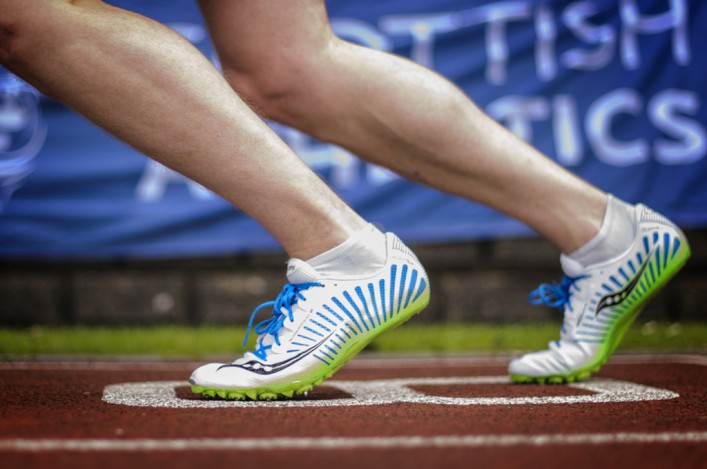 National Academy page on this website
scottishathletics has launched the next 'year' of our key development programme, the National Academy – and are delighted to welcome 10 new recruits.
The original project was set-up and started back in 2013 with the intention being to better support and direct young athletes, their coaches and parents as they progress towards senior status.
Two residential camps each year plus on-going work and support are provided for athletes in the Year 1 and Year 2 bands with certain performance standards required before invitations are made to join.
This autumn, we have 10 young athletes and their coaches and parents coming on board via the various event groups with one each from Combined Events and Throws; four from Endurance and two each from Jumps and Sprinsts/Hurdles.
It terms of geographical reach, it's great to welcome Shetland-based Seumas Mackay as a representative of island athletes with the other nine athletes coming from seven other clubs with Kilbarchan AAC (via Cameron Wright and Kirsty Costello) and Aberdeen AAC  (via Naomi Lang and Robbie Farquhar) each having two athletes.
There are also athletes from Central AC, Falkirk Vics, Giffnock North, Kilmarnock Harriers and Inverness Harriers and it's good to see 10 different coaches involved.
Here's the Year 1 intake (with coach name in brackets) . . .
Combined Events: Mathew Chandler (Iain McEwan) Central AC
Endurance: Naomi Lang (Andrew Ferguson) Aberdeen AAC; Seumas Mackay (David Wagstaff) Shetland AAC; Lewis Pentecost (John Pentecost) Falkirk VH; Cameron Wright (Robert Hawkins) Kilbarchan AAC
Sprints & Hurdles: Adam Clayton (Ryan McAllister) Giffnock North AAC; Fraser Angus (Donald McIntosh) Kilmarnock Harriers AAC
Throws: Kirsty Costello (Jim Green) Kilbarchan AAC
Jumps: Robbie Farquhar (Kenny Lyon) Aberdeen AAC; Stephen MacKenzie (Dianne Mackenzie) Inverness Harriers AAC
Full list of the current 28-strong National Academy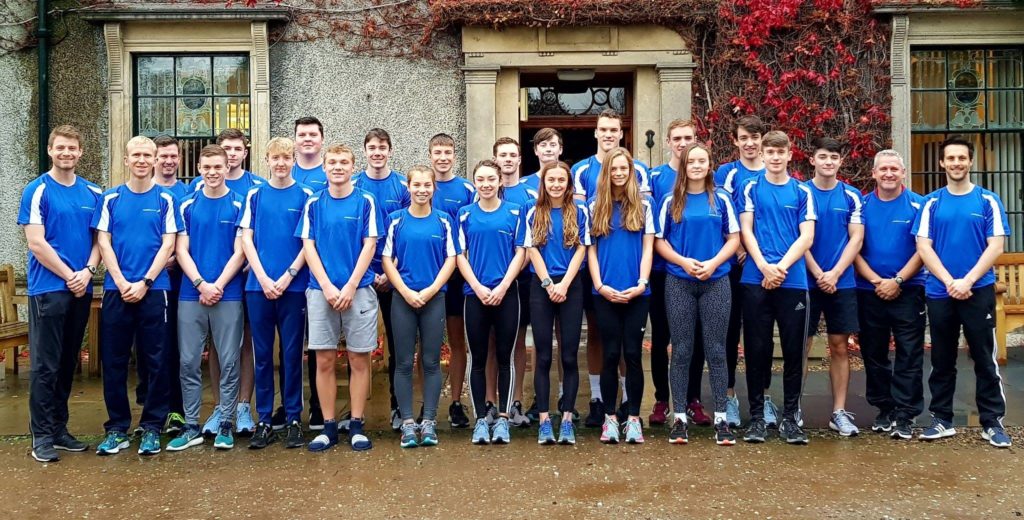 Academy athletes and staff line up for our autumn 2017 picture at Carronvale (photo by Julie Mollison)
National Academy athletes gathered last week for a training camp in central Scotland and a second such gathering is planned for next April.
Mark Pollard, Performance Manager, said:'The National Academy camp at Carronvale last week gave us an opportunity to welcome the new Year 1 Athlete 'Teams' into the programme – providing a busy few days of education, training and team building which will set them up well for the winter season ahead.
'Equally it was great to catch up with our Year 2 Athlete 'Teams', to see how they have progressed in the past 12 months and develop the education themes further with them as they take another step towards Senior athletics.
'Ultimately, the National Academy is about retaining our best young athletes so they are in the sport to make an impact at Senior level.
'It is also about working with the Athletes, Coaches and Parents involved to develop knowledge and provide tools around a range of performance factors (in partnership with the Scottish Institute of Sport), as well as sharing in the experiences of those who have navigated the performance pathway before.
'All of that will hopefully stand these youngsters in good stead to achieve the outcomes of the programme in the years ahead.'
scottishathletics regard the targets of the programme to be as follows:
*Improving the retention rate of our best age group athletes into the Senior ranks
*Increased representation on GB U18, U20 and U23 teams en route to CWG Gold Coast 2018 and beyond
*Increased representation on GB Senior teams and GB Performance Programme
*Greater number of young athletes on CWG 2022 team and beyond
*More medals at CWG Gold Coast 2022 and beyond
scottishathletics regard the benefits of the programme (as appropriate) as follows:
*Coach Education Opportunities
*Athlete Education Opportunities
*Parent Education Opportunities
*Subsidised Event Specific Competition Opportunity
*Physiotherapy / Functional Movement Screening Support
*Subsidised Training Camp Opportunity
*Physiotherapy Support

Tags: Carronvale, Mark Pollard, National Academy