Laura and Sammi short-listed for SWiS Award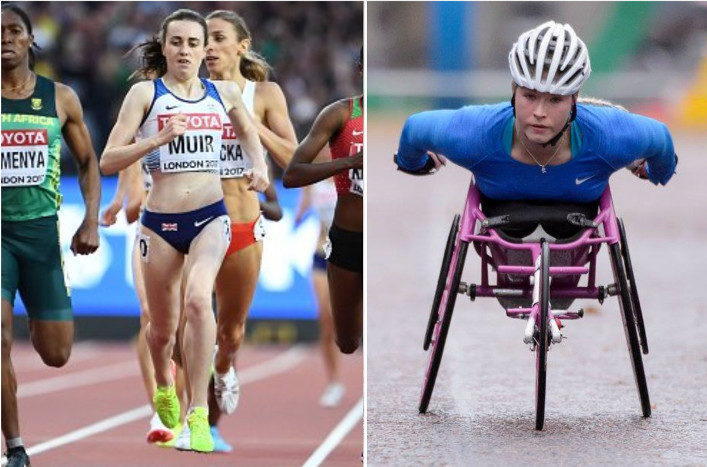 Athletics is very well-represented in the short-list for the top award in the Scottish Women in Sport (SWiS) annual accolades for 2017.
Double European Indoors gold medallist Laura Muir and double World Para Champs gold medallist Sammi Kinghorn are both in the hunt for the main award.
And the QTS Sportswomen of The Year has been opened to the public vote and again, because of the volume of nominations received, rather than name a top four, this year a decision was taken to increase the short-list to six given the quality of the contenders.
Maureen McGonigle of SWiS said: 'There is no doubt that each one of the potential winners thoroughly deserve their nomination as they have all achieved in their sport in 2017.
'In the line-up for 2017 we have, Catriona Mathew – golf, Laura Muir – athletics, Sammi Kinghorn – para-athletics, Grace Reid – diving, Katie Archibald – cycling, and Erin Cuthbert – football.
'We are taking public votes online and those will close on Friday (October 27) so we would love to hear from folk voting for their favourite.'
More details on the short-listed women on the SWiS website