Fifth Avenue mile; Sammi; CityGames; Stornoway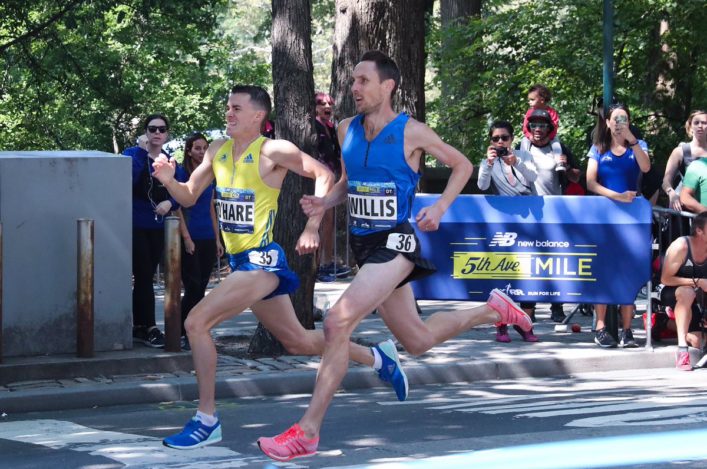 Chris O'Hare and Nick Willis battle it out in New York (photo via Twitter)
Chris O'Hare raced to a Scottish Best performance for the road mile as he took second place at the Fifth Avenue Mile event in New York.
Eilish McColgan savoured another PB which saw her 4.19.20 time go very close to the Scottish Best for a road mile, set by Laura Muir in the same event last year (4.18.40).
And Jake Wightman, who came home eighth in a crowded finish in the Men's race as Nick Willis edged out Chris, was at 3.52.90 – with that time under the existing best performance run set by O'Hare.
So, while it was the end the season for some of our elite athletes, the top performances keep on coming . . .
Chris clocked 3.52.00 in the Fifth Avenue Mile to improve on his own mark of with his Edinburgh AC team-mate Jake at 3.52.90. And the PBs continued right through towards the end of 2017 for Eilish, with that 4.19.20 for fifth place added to those achieved this year at 1500, 3000, 5000m and 10K.
Congratulations to all three, and their coaches, for really superb times for road miles.
+++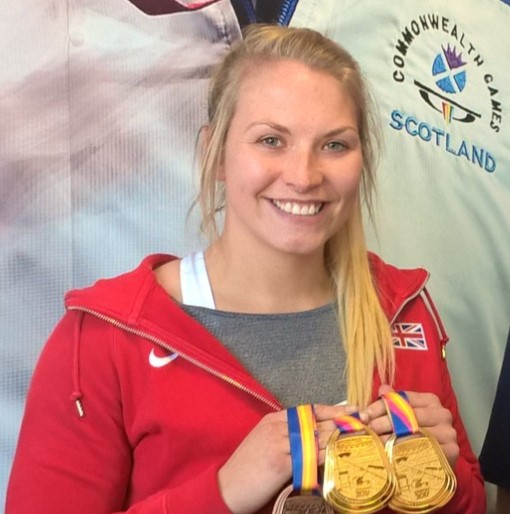 Sammi Kinghorn undertook her first real test in wheelchair road racing at the Great North Run over the half marathon distance – and she passed with flying colours.
Second place in a great time of 52.47 (race won by Manuela Schar in 48.43) sets up the Scot really well for a marathon debut in Chicago next month.
It was also a Scottish half marathon wheelchair Record for Sammi as she once again pushes the boundaries in Para sport as she sets her sights on a first marathon in Chicago early next month.
Sunday Herald interview with Sammi
Olympian Tsegai Tewelde came up with a strong run in the Great North event, too, as he clocked 63.14 to finish in ninth place. Although the Great North course is deemed downhill, Tsegai's time is currently the second best by a Scot this year.
Similarly, Fiona Brian of Metro Aberdeen continued her improvement in distance running with a 78.15 PB for the half marathon that will rank as the third-best time this year by a Scottish woman (albeit with the 'downhill' proviso).
+++
On the marathon front, there was a fine performance by Robbie Simpson in the highly-challenging Jungfrau Marathon.
Robbie won the race last year but finished second this time to Colombian Jose David Cardona – with his run of 2.58.48 actually quicker than his winning time of 3.00.11 in 2016.
+++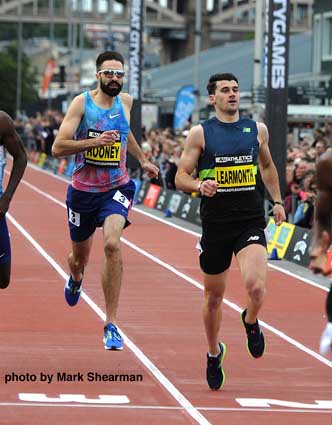 Nijel Amos won the Great North CityGames men's 500m but Guy Learmonth had the satisfaction of putting one over on Martyn Rooney.
The Botswana runner was up against a six-strong British contingent which contained Learmonth and Rooney – two athletes who had created plenty of interest and had a great deal of fun by promoting their own personal 'smackdown' duel on social media in the run-up to the race.
Amos secured a dominant win in 59.26 but behind him World 800m semi-finalist Learmonth has enjoyed a strong end to his season and he came top of the British pile, taking the bragging rights by finishing second in 60.73. Rooney was back in sixth in 61.08.
'I think over the past few weeks Martin and I have built a lot of hype about this race – we took it upon ourselves and I'm glad the media just rolled with it,' grinned Learmonth.
'It generated a lot of interest and we had a good laugh today – I've had a great time. This was the perfect sort of race to do it at. Hopefully we've started something and that there will be a few more head-to-heads like this.'
Andy Butchart finished seventh in the Men's mile in 4.10.07 and Lynsey Sharp was fourth in the 500m in 67.48. Jemma Reekie was seventh in the mile in 4.42.11.
+++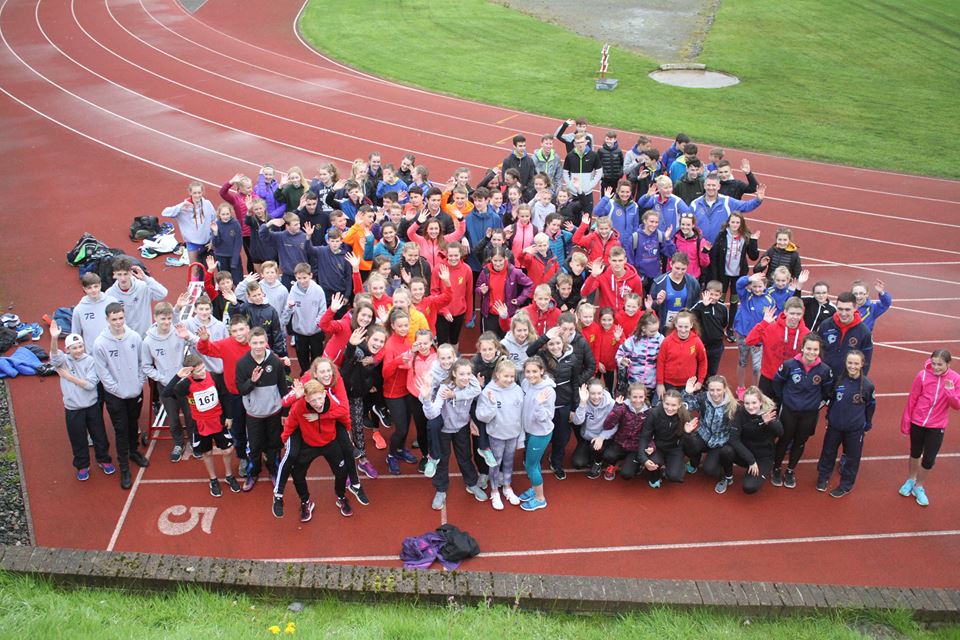 Word reaching us of a great inter-club competition in Stornoway over the weekend featuring Central AC, Giffnock North AAC, Livingston AC plus the hosts SRAC as well as a Uist Select.
Well done to all those involved – a great example of clubs working together #SALBelong
The overall result saw Giffnock North AAC win the trophy on their third trip to the Western Isles and a weekend which saw around 200 athletes compete.
1. Giffnock North 800; 2. Stornoway 622; 3. Livingston 576; 4. Central 564 ; 5. Uist Select 462
Tags: Andy Butchart, Chris O'Hare, Eilish McColgan, Fiona Brian, Guy Learmonth, Jake Wightman, Jemma Reekie, Lynsey Sharp, Robbie Simpson, Sammi Kinghorn, Stornoway, Tsegai Tewelde