Learn from Robert, Eddie at Conference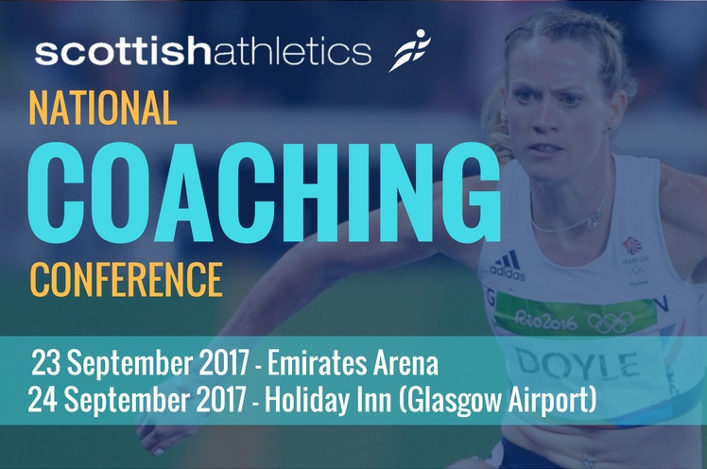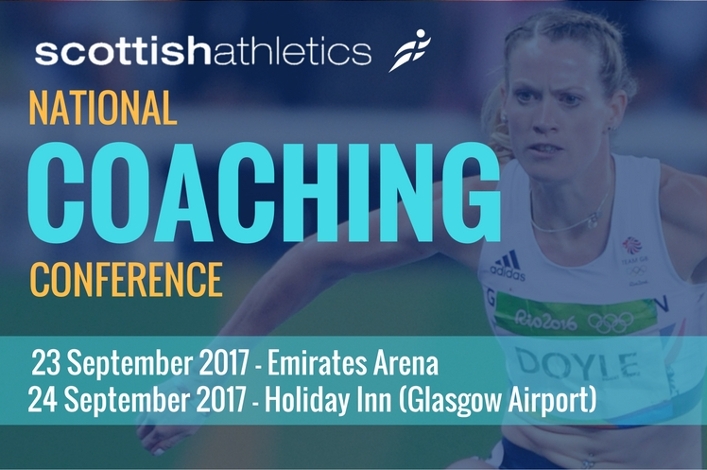 2017 National Coaching Conference
Callum Hawkins and Zoey Clark were two of the Scots to land PB performances at the London 2017 World Champs.
Marathon runner Callum, of course, took fourth place and Zoey, after a PB and a place in the semi-finals of the individual 400m, claimed a silver medal in the 4 x 400m Relay in a GB and NI team that also included Eilidh Doyle.
Now their coaches, Robert Hawkins and Eddie McKenna, are among the speakers for our 2017 National Coaching Conference – which is taking place in Glasgow on September 23/24.
With just over two weeks to Conference, we're asking coaches to sign-up now for the two-day Conference at the Emirates Arena and Holiday Inn at Glasgow Airport. There are dinner and residential options for the Saturday evening – which is a great opportunity to talk coaching informally and meet new contacts.
Here is the overview of the joint Session:
'Getting athletes to perform when they are youths and juniors is great. However, real success is ensuring that the athlete realises their potential and perform when they hit the senior ranks. Two Scottish coaches have done just that.
'Robert has nurtured and steered two of his sons to great times in the marathon and 10,000m. Eddie has coached Zoey Clark from when she came into the sport right through to winning a silver medal in this year's World Championships in London.
'In the session, both coaches offer an insight and the lessons learned into how they nurtured their respective athletes through what can be a tumultuous journey for the athlete.
'This will be a great chance to hear from two of Scotland's top coaches in their respective fields.'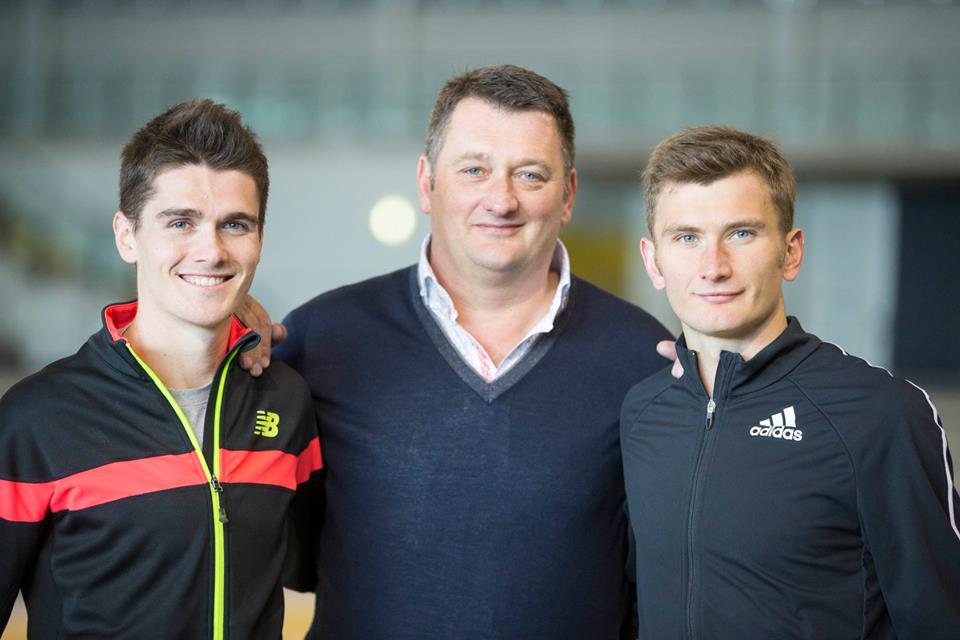 Robert Hawkins with Callum and Derek (right)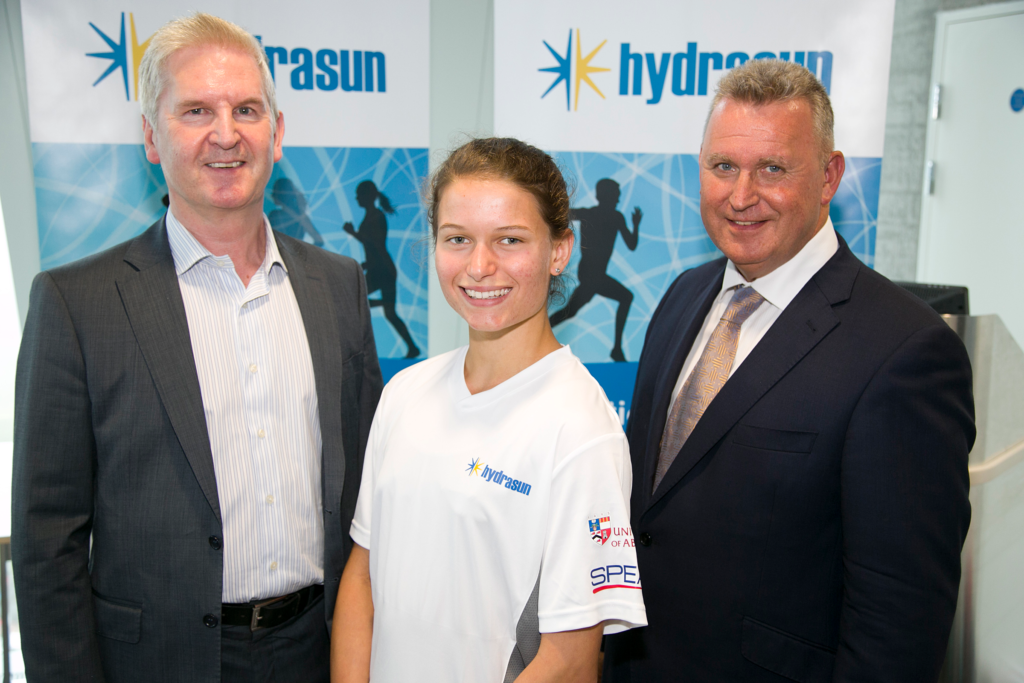 Eddie McKenna (on right) with Zoey Clark
CONFERENCE DETAILS
The Coaching Conference is the perfect platform for learning and will look to cover all disciplines and at various levels.
This year we will focus on creating opportunities for coaches to discuss and reflect on the content presented over the weekend.
This will give coaches the opportunity to put into context some of the key topics and discuss how they may be able to relate some of the key messages in each session to their own coaching.  Over the weekend there will be structured opportunities for coaches to network and share knowledge and experiences within.
To achieve this, and create a positive learning environment, there is going to be dinner and social networking at the end of day one of the conference at the Holiday Inn (Glasgow airport). Day two of the conference will continue at the hotel with a keynote to kick-start start the second day.
scottishathletics are offering the full conference package including accommodation at the hotel on a first come, first served basis – note that two delegates sharing a room is cheaper.
Prices:
Conference, 3 course dinner + 1 night accommodation at Holiday Inn, Glasgow Airport: £175 (members)/ £275 (non-members)
Accommodation: £100 per room (B&B) Single occupancy £100; Double occupancy £50 per person.
Conference + 3 course dinner at Holiday Inn, Glasgow Airport: £75 (member)/ £175 (non-member)
Conference only: £50 (members)/ £150 (non-members)
*£10 discount per person on bookings for groups of over 10 people
Please complete the booking form and return to conference@scottishathletics.org.uk or scottishathletics, Caledonia House, South Gyle, Edinburgh, EH12 9DQ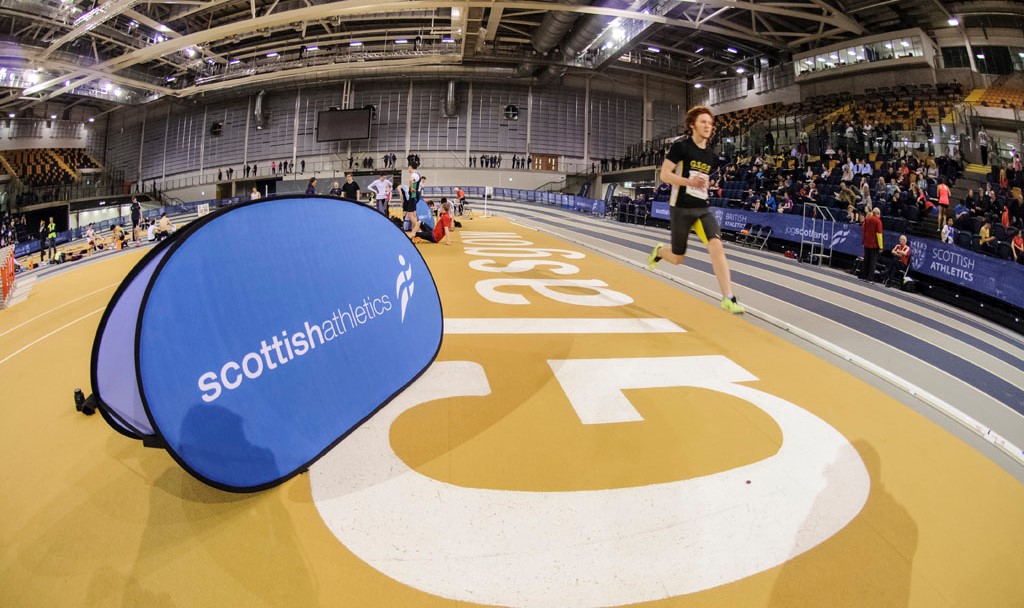 Tags: Coaching Conference 2017, Eddie McKenna, Emirates Arena, Robert Hawkins