Thanks, Officials; Guy on rise; Moments; Club Jobs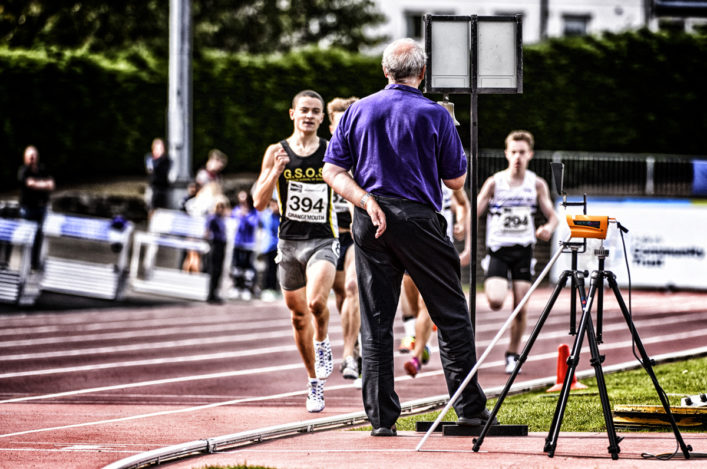 Without an Official, there is no performance recorded – Bobby Gavin's photo from #SALChamps
Officials section on this website
Congratulations and Thank You to all our scottishathletics officials – another season of track and field Championships has been successfully negotiated!
And this in addition to the World IPC and the World IAAF Championships in London taking up a large chunk of the summer season.
Here's a message from Officials Convenor, Margaret Brown, from the most recent edition of our newsletter for Officials.
'For those who were in London, I hope you have returned to normality and for those who were not many thanks indeed for ensuring continuity throughout 'back home'.
'While I appreciate that there are other events still happening, a well-earned rest is now on the horizon. Well done once again for your enthusiasm and giving total commitment. It is very much appreciated by everyone at scottishathletics.
'You may recall in the July Newsletter there was mention of an officials' relay taking place during a rare down-time moment at the London IPC and so it was again during the London IAAF event. As well as our two stalwarts (Jason & Ally) they were ably supported by the Volunteer sector – two very well-known Scottish individuals in the shape of Caroline & Andrew.
'It was a great event, despite the Scottish-like weather, very entertaining and thoroughly enjoyed by everyone, participants and spectators.'
+++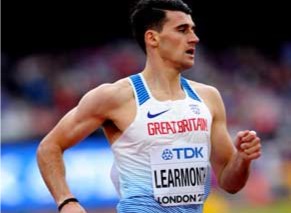 Photo by Mark Shearman
Guy Learmonth can't wait for 2018 after a fine summer season which saw him compete in the World Champs semi-finals and rise to second on the Scottish all-time list.
The 800m specialist was in action in Italy last week and the 1.45.10 run in Roveretto was enough to lift him from seventh place to second on that all-time list.
Tom McKean is the Record holder (both outdoors and indoors) with 1.43.88 that best of a number of sub 1.45 runs by McKean almost 30 years ago.
'I have always believed in myself but there were a tough two years after the Commonweatlh Games,' said Guy, in an interview with the Herald at the weekend. He rounds off the season with a 600m race at the City Games in Newcastle on Saturday.
Read the Herald story online.
+++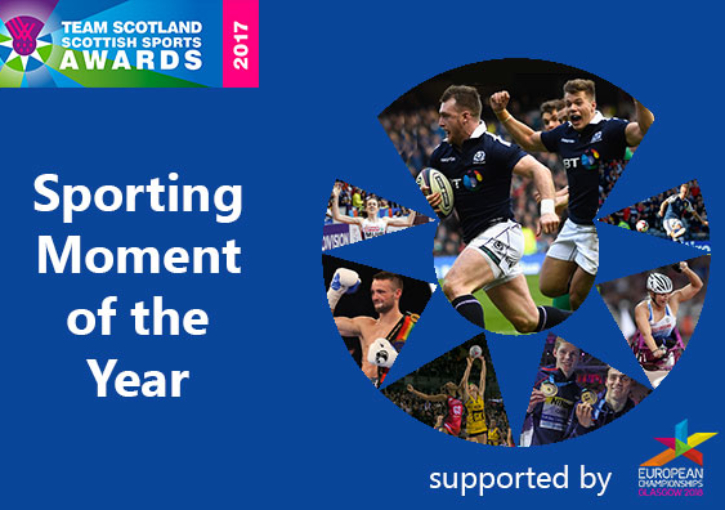 With the Team Scotland Scottish Sports Awards just three weeks away, Commonwealth Games Scotland, in partnership with the European Championships, Glasgow 2018, is excited to announce the launch of the Sporting Moment of the Year 2017 public vote.
History makers, passion, emotion, snatching victory from the jaws of defeat – from Scotland's stunning win over Ireland in the opening game of the Six Nations to Laura Muir smashing a 32-year-old Championship record en route to European Indoor gold, Scotland's sporting stars have thrilled and inspired throughout the last year in an impressive array of sports.
Seven top Scottish sporting moments have been shortlisted by our judges, with the winner to be determined by an online public vote. The award will go to the sporting performance over the last 12 months that has captured the hearts of the nation.
Sammi Kinghorn racing to a first ever global title in a new World Record, Leigh Griffiths scoring two free kicks in quick succession to take Scotland into a 2-1 lead over England in their World Cup qualifier and boxer Josh Taylor defeating Ohara Davies to retain his Commonwealth Title belt were standout moments.
Register your vote in an Online Poll.
(Voting will close at 23.59 on Sunday 10 September with the winner to be revealed at the Team Scotland Scottish Sports Awards on Thursday 21 September).
+++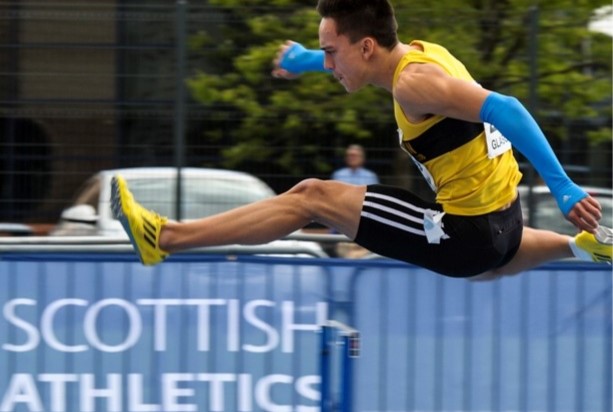 DO YOU WANT TO WORK IN ATHLETICS?
There are part-time vacancies currently available at two of our clubs.
Arbroath and District AC are looking for a Club Together Officer to help them grow the sport in that community. The closing date for applications is noon on September 19.
Whitemoss AAC, who are based in East Kilbride, are looking for a Coaching Development Pathways Officer. The closing date for applications is noon on September 28.
And Kilmarnock Harrier & AC are now advertising for a two-year part-time post for Pathways Development Officer. The closing date for applications is noon on September 28.
Check out details on each of these three vacancies and how to apply on our Jobs in Athletics section.
Tags: Arbroath and District AC, Guy Learmonth, Henry Gray, Laura Muir, Officials, Sammi Kinghorn, Team Scotland Scottish Sports Awards, Whitemoss AAC