Eilidh, Zoey land London 2017 silvers in 4 x 400m Relay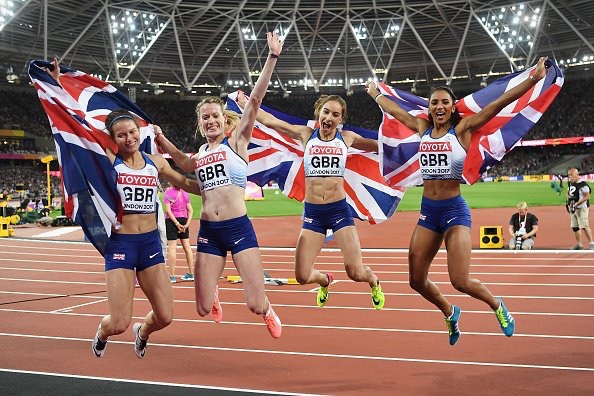 Eilidh Doyle and Zoey Clark landed superb silver medals at the London 2017 World Champs in the 4 x 400m Relay amid fever pitch scenes.
It was a great moment in the London stadium with the crowd roaring on the GB and NI quartet to silver in 3.25.00 behind winners America.
And it was a double Scotch with Clark on the opening leg and GB team captain Doyle on the third leg to add to a (short) list of Scottish athletes who have won medals at this global level.
Doyle, in fact, book-ended the Championships with visits to the podium. On the opening Friday evening, she collected an upgraded silver from Moscow 2013 for the 4 x 400m following a changed result.
On Sunday, Laviai Nielsen was on the third leg and Emily Diamond brought the baton home after Eilidh handed over in second place. Poland took the bronze medals with a Jamaican athlete pulling up hurt to wreck their chances early on.
Zoey said: 'I've learned a lot, used the atmosphere and to finish it coming away with a medal, I've really enjoyed it.
'We knew we had a chance of a medal, but we've all got to perform on the day and I'm just super proud that we did.'
Well done to all four British athletes and in particular to Eilidh and Zoey and their families and coaches, Brian Doyle and Eddie McKenna.
Adding to the excitement for home fans were bronze medals for the GB and NI team in the men's 4 x 400m Relay to take the medal tally to six for British Athletics.
+++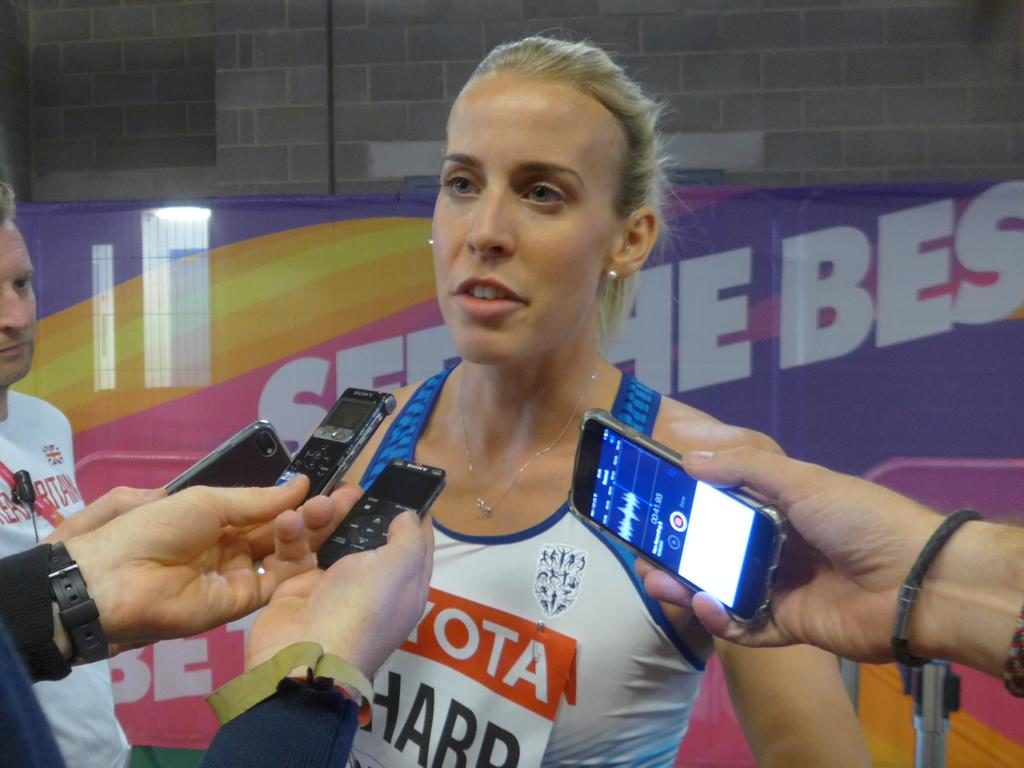 It was 8th place in the Women's 800m final at London 2017 for Lynsey Sharp.
Lynsey was in the middle of the field at the bell and duly came home in 1.58.98, as South African Caster Semenya added 800m gold to her 1500m bronze with a run of 1.55.16.
The Scot's place in the final had come about after real drama on Friday evening with an initial DQ decision by the track referee over-turned by the Jury of Appeal.
Well done to the Edinburgh AC athlete on representing British Athletics at the World Champs and reaching another global final after sixth at the Olympics.
+++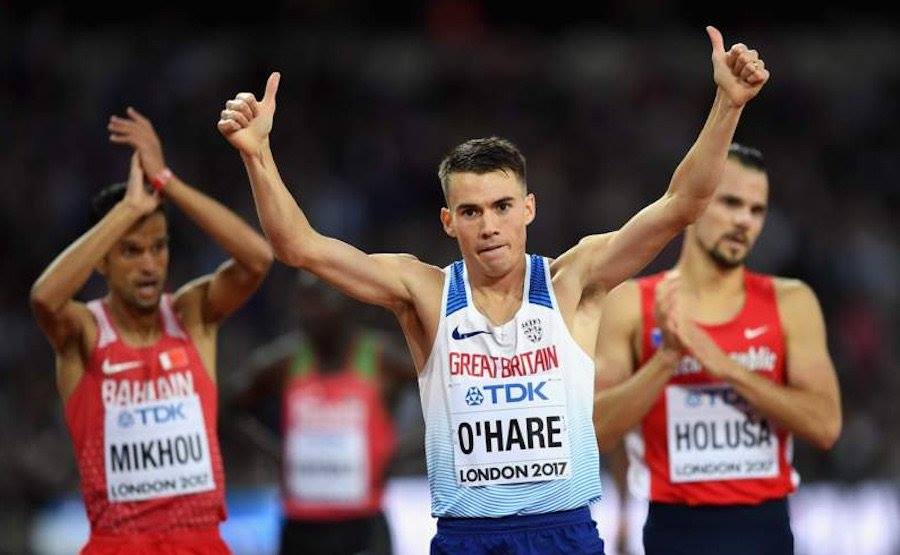 It wasn't to be for Chris O'Hare in the men's 1500m as he finished in 12th place in 3.38.29.
The Scottish Record holder was in touch with the medal positions initially but was reeled in by the rest of the field.
Chris was clearly deeply frustrated at his performance and said: 'The first lap was fine, I knew they were going to hit it at some point, so I was waiting for it. They went and I thought – here we go, the race is on.
'I felt good and the plan was to stay comfortable. But that third lap was just horrible for me and I was stuck in a horrible cadence, a horrible tempo. It was just rubbish.
'I know I am so much better than last place today. It's hard to process at the moment as I haven't seen it. All I know is I wasn't good enough today and it's tough to take.'
Well done to Chris on representing British Athletics at the London 2017 World Champs.
With thanks to British Athletics for quotes from athletes and the IAAF News Service
Tags: Chris O'Hare, Eilidh Doyle, London 2017, Lynsey Sharp, World Champs, Zoey Clark