'London 2017 will be very special' – Zoey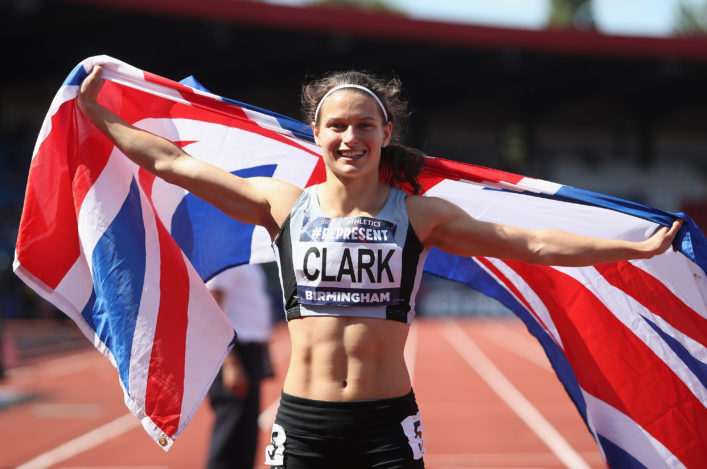 Winner – Zoey celebrates her 400m title win in Birmingham (photo courtesy of British Athletics/Getty Images)
Zoey Clark watched her name come up in lights at the Alexander Stadium in Birmingham ten days ago as the newly-crowned British champion at Women's 400m.
The Aberdeen-based athlete was then confirmed for her first Senior global championships with GB and NI when the selections were announced for the London 2017 World Champs.
It has all left the chemical engingeering graduate's head spinning – in a good way – and the next few weeks will be all about preparations for London.
And the 22-year-old has already been looking beyond this summer, with a decision taken 12 months ago to commit full-time to the sport for 2017-2018 rather than seek employment.
'It takes a while for it all to sink it, to be honest,' said Zoey. 'You know going into the race at the trials that top two takes you to the Worlds, but you try and just focus on the race.
'But once it actually happens you have to try and process it all. I graduated with Masters in Chemical Engineering at Aberdeen only the week before the Trials. So it has been a very exciting couple of weeks.
'I was at Glasgow 2014 in front of a home crowd in Scotland, of course, but I was pretty young at the time and running only in the relay. It means a lot now to be racing the 400m individual and be selected for that. Even the Euro age groups I've been to, it has always been with the relay. So this is special.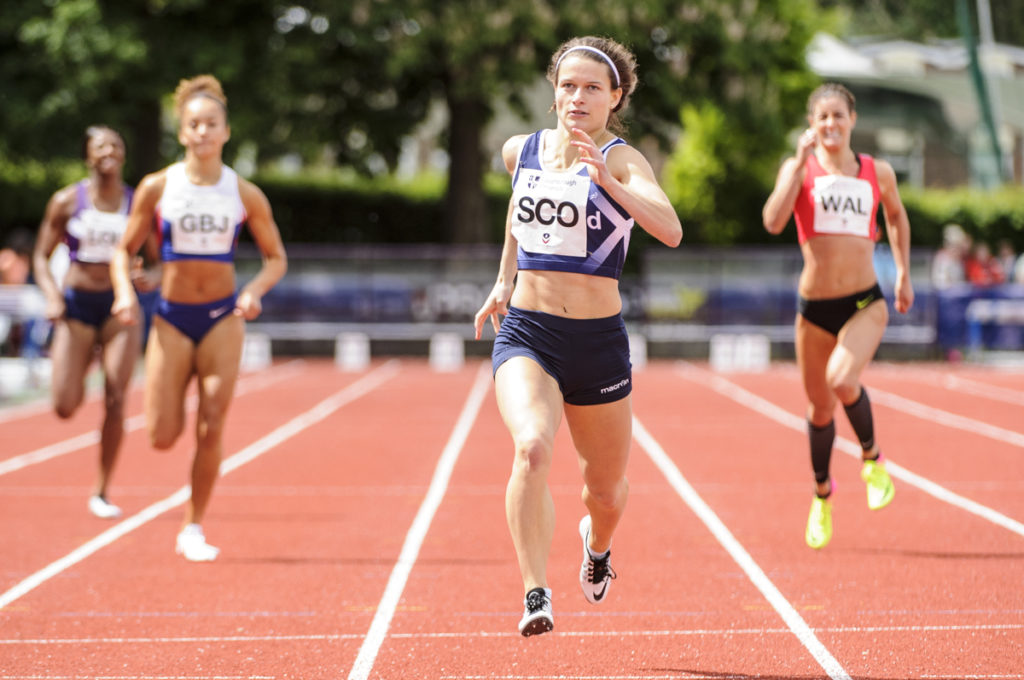 Zoey in action at the Loughborough International in May – photo by Bobby Gavin
'I'm sure the crowd in London will be amazing and I'm looking forward to it. I will have family and friends travelling down from Aberdeen to watch me and support me.
'I am taking a year out to focus on my athletics. It is not something I can come back to. I want to see what I can do now putting even more of an emphasis on it and that decision was actually made a year ago.
'It was brave, back then, because I was struggling with a hamstring injury when the decision was made and we were gambling a wee bit with my future.
'But we've tried to plan ahead and look to London and the Commonwealth Games.
'In fact, initially, we were thinking a relay spot at London might be a target but the plans changed as I ran faster and the PB came down.'
Tags: Birmingham, British Champs, London 2017 World Champs, Loughborough International 2017, Zoey Clark