Roon the Toon ready for West 10K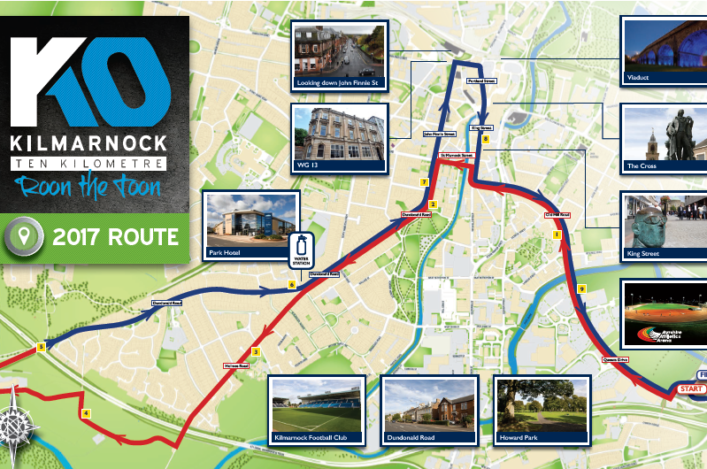 The Roon the Toon 10K road race in Kilmarnock on Sunday plays host to the West District 10K Champs for the first time – and welcomes Paralympian Sammi Kinghorn.
There's a capacity field of 1500 runners entered for a 10am start from the Ayrshire Athletics Arena, which is also where the race finishes.
'Around three quarters of the runners are from Ayrshire, with the majority from the Kilmarnock area,' said Race Organiser Ian Gebbie of Kilmarnock Harriers, who staged the event for the first time last year.
'The balance are from all over Scotland and the rest of the UK, plus two from the USA and one from Canada. All of which means that the race objectives of providing motivation for the residents of East Ayrshire to get active and attracting new people to the town are being met.
'We're delighted to host the West District 10K Championships and expect some intense competition from the club runners at the front end.'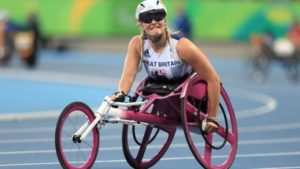 In terms of overall race and those West medals, it is always difficult to forecast podium contenders in advance on these occasions but there are a number of well-known names on the entry list.
For the men those would include Cambuslang Harriers trio Stuart Gibson, Robert Gilroy and Colin Reilly; Kenny Wilson of Moray Road Runners; Shettleston's Paul Sorrie and Scott Kennedy and a number from hosts Kilmarnock Harriers, plus the likes of Kilbarchan, Inverclyde, Garscube and the Bellahouston clubs.
There is a strong Women's entry from Edinburgh Uni Hare and Hounds but contending for the West medals could be Fionnuala Ross, Avril Mason and Elspeth Curran. Inverness Harriers athlete Jenny Bannerman will be another contender.
Roon the Toon organisers are also delighted to welcome London-bound Kinghorn, who was named this week for the World Para Champs.
Joining Sammi in the wheelchair race will be Kyle Brotherton, Luke Deighan and Sean Frame as the event seeks to develop the wheelchair race for future years.

Tags: Ayrshire Athletics Arena, Cambuslang Harriers, Kilbarchan AAC, Kilmarnock Harriers, Roon the Toon 10K, Sammi Kinghorn, Shettleston