ENTER now: GAA Miler Meet at 3000m and 800m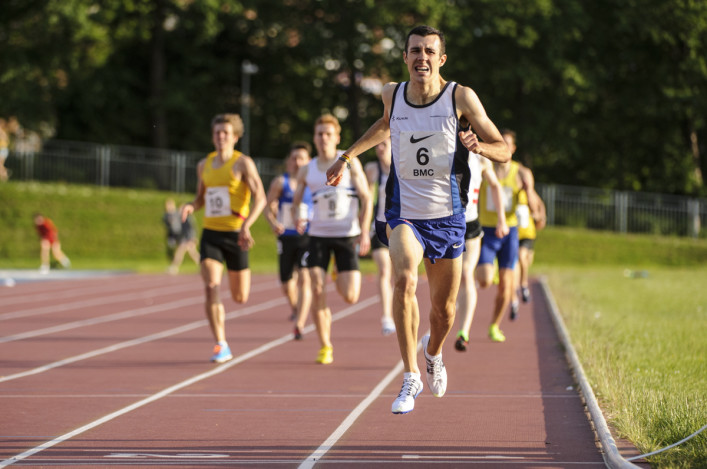 Ben Greenwood wins the main 800m Men's race at Crownpoint last year 
Miler Meet proves big success (June 2016)
The Glasgow Athletics Association Miler Meet events have become significant fixtures in the summer season – and 2017 promises to be no different.
A week before the Scottish Schools Track and Field Championships, the GAA Miler Meet at Scotstoun Stadium on Friday 2 June, will be offering endurance athletes an opportunity to race in high quality competition over  800m and 3000m.
In association with scottishathletics, the event will include Scottish National Champs over 3000m in the U17 and U20 age groups.
The quality and depth of these races have improved significantly in recent years and we hope this process will continue in the 2017 summer season. In total, the number of potential athletes is around 120 (in the 800m) and 80 (in the 3000m) = 200 spaces in the meeting.
Enter online via the BMC website
Last year's results for the respective meet are here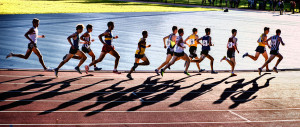 The places will be issued on a first come, first served basis – once they are gone, the entries are closed – so please enter early to secure your place.
The GAA  will (as normal) operate a waiting list and substitute in athletes as a space arises in the relevant heat.
Additionally, there will be a £400 'Prize Pot' available to the overall fastest in each of the men's and women's events IF they break the following target times:
800m: Men 1.52;  Women 2.08
3000m: Men 8.15; Women 9.20
*If only one athlete achieves the time he or she will claim the total prize pot. If more than one winner achieves the times it will be split equally (i.e. if two winners break the times they will get £200 each etc. to a maximum of four athletes sharing the pot).
As we are hoping to have a large number of races, pacemakers are going to be important, so if you are interested in helping athletes achieve a new Personal Best over 3000m/800m (perhaps after your race has been completed) then please get in touch at: mark.pollard@gmail.com
The 1500m/5000m Miler Meet event is on Friday 28 July at Scotstoun and will incorporate championships events at the longer distance for East, West and Masters.
*Check out this superb photographic and video record of last year's event over 3000m and 800m by Bobby Gavin on a great night at Crownpoint in Glasgow.
Tags: GAA Miler Meet, Glasgow Athletics Association, Scotstoun Stadium, Scottish 3000m Champs