Scotland to host Inter-Counties Hill Running Champs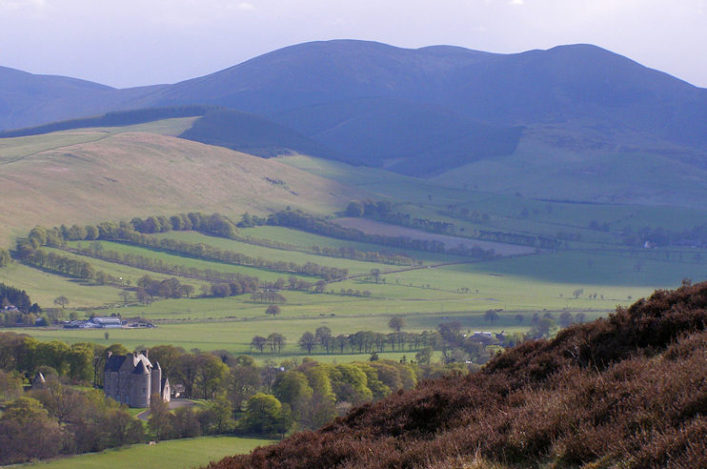 Broughton Heights at Biggar
Scottish hill runners (by birth, residence or first claim club membership) have the opportunity of representing their district at this year's Senior Inter-Counties Fell/Hill Running British Championships which are being held at the Broughton Heights Hill Race, near Biggar, in the Scottish Borders on Saturday 13 May.
The course covers 9.6km with 600m ascent/descent, all on good hill paths.
The scottishathletics hill running district reps are looking for athletes capable of finishing within 15% for men and 40% for women of the male winner at a championship standard hill race, for example the Carnethy 5.
They will also consider those with a strong cross country background (top 40 at the National XC) who may be interested in making the transition to mountain running.
Each district team comprises up to four senior men and four senior women, though teams may have a fifth runner if an U23 (age on race day) athlete is included. The first three athletes count for a team. Selection is open to athletes born in 1998 or earlier.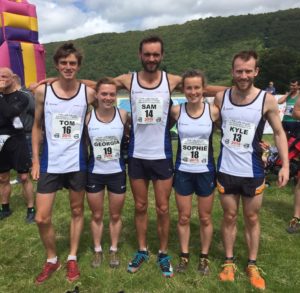 Scotland hill runners at Snowdon a couple of years ago
If you are interested in taking part in this event, then please contact your district rep by Sunday 23 April at the latest.
Contacts are as follows:
Central: Edel Mooney (ebmooney75@gmail.com)
East: Helen Bonsor (hbonsor@hotmail.com)
North: Kyle Greig (kyletherunner@hotmail.com)
West: Kenny Richmond (kenny.richmond@ntlworld.com)
The Senior Inter Counties races will be one of the main events from which the Scottish teams will be selected from for the Senior Home International at the UK World Mountain Running Trial at Keswick on June 18.
The Broughton race is open for athletes to enter as well as the championship runners. For full race details, please check out the event online.
*Note the hill running districts incorporate the following regions :
Central: Central, Fife and Tayside; East: Borders and Lothian; North: Grampian and Highland; West: Dumfries and Galloway and Strathclyde
With thanks to Mark Johnston
Tags: Broughton, hill running, Inter-Counties British Champs, National XC, UK World Mountain Running trial