'New confidence and transformational change' – Munro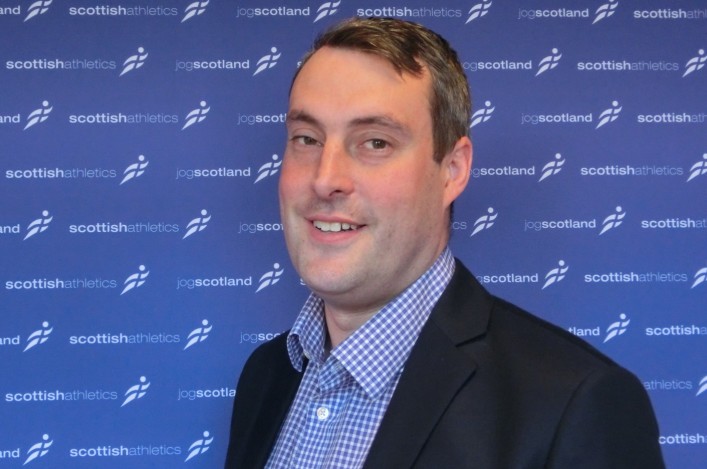 Mark Munro – believes the sport can grow even stronger over next few years
He was one of the founder members of Dunbar Running Club and, when a trial period with Norwich City ended in disappointment, football's loss became a gain for athletics.
A quarter of a century or so later and MARK MUNRO was appointed to the CEO role with scottishathletics after serving five years as Head of Development.
He's a man with plenty ideas to lead the body and the sport forward, after a thrilling 2016, and you can read a lot more about Mark in the new edition of PB magazine, issued to our 12,000 members earlier this month.
As well as the regular column at the start of the new edition, we have a special Question and Answer double-page spread as a further insight.
Here, in a special blog post, we've picked out a couple of areas from that interview as Mark looks at the sport at elite level in Scottish terms – and then explains why he feels clubs are the driving force for 'transformational change' in athletics in Scotland.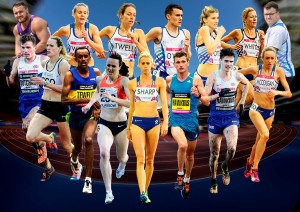 'I think the biggest change in our elite athletes in recent years has been that, in the not so distant past, Scots were aiming for the Commonwealth Games,' said Mark.
'I'm making a sweeping generalisation there, yes, but for me Lee McConnell, Eilidh Doyle, Lynsey Sharp, Steph Twell, Eilish McColgan and Laura Muir among others have shown you can make the Olympics and the World Champs your goal.
The bar has been raised, and time and again in 2016 in particular, we've seen our athletes proving emphatically they can compete at global level.
It is also great to see the men moving towards world class levels with the likes of Andy Butchart, Callum Hawkins and Chris O'Hare leading the way; in the past, they were few and far between.
'Let's not forget, our Para athletes are fantastic as well and we must ensure we continue to support the talent coming through there as well.
'If we can have them doing that, then the Commonwealth Games should take care of itself in terms of delivering a strong Team Scotland for athletics.
'There is a new confidence there now with people not afraid to try and be world class. That applies to coaches, as well as athletes.
'We are seeing people say 'We can do this and it can be done from a base in Scotland or elsewhere if appropriate to the athlete'. Being world class should be the aspiration for our best athletes and coaches.
That's one of the big things that excites me because I'm convinced that attitude at the top can have an effect on those following in behind – and make them believe they can do it, too.
'I think there has been transformational change within the sport. scottishathletics cannot take the credit for that. We're looking at a cultural change in athletics and that comes from within clubs.
'Our role is to lead, support and facilitate wherever and whenever we can do so. We can help clubs share good practice and, for me, clubs sharing their ideas has been fundamental to the club development  success in athletics in Scotland over the past five years.
'I've enjoyed being involved in that and, right at the start of it, we had great contributions and buy-in from the likes of Kilbarchan, Whitemoss, Aberdeen, Kilmarnock and Team East Lothian – to name but five; with many others grabbing the baton.
At our Leaders Conference in October, we had eight clubs making presentations and speaking openly about what they do – warts and all. That would not have happened five years ago.
'That's the cornerstone of what's happening and a great sign that clubs are being galvanised to modernise.
'I think there is a feel-good factor at play and many club leaders, and coaches, want to make progress and learn more about what they do and should do.
There's a new generation of people coming through, working with others who have vast experience, that can help shape the sport's future.
'Allied to that, I think that the atmosphere we've seen generated at many of our bigger events – like the cross country at Falkirk and Cumbernauld or the Age Group Champs at Grangemouth – definitely suggests there's a common purpose and people are pulling in the same direction.
'In our scottishathletics communications, we've worked very hard to try and make various different strands of the sport at least feel part of a bigger family and I think there are clear signs that's happening – particularly on social media.'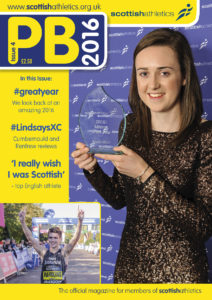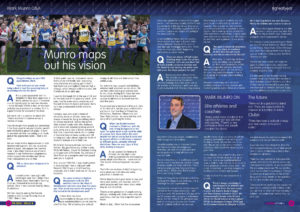 Read the full Q and A interview with Mark Munro in the new edition of PB – available to all scottishathletics members
Tags: Commonwealth Games, Mark Munro, National Club Leaders Conference, PB magazine